Two new entities appear in the Triton Digital All-Australian Top 100 Ranker this reporting period, including Shameless presents: The Books that Changed My Life (SCA – LiSTNR), and The South Australia Briefing (SCA).
Hamish & Andy (SCA – LiSTNR) took the #1 spot on both the Top 100 Podcasts Ranker as well as the All-Australian Top 100 Ranker as the most downloaded podcast in the country.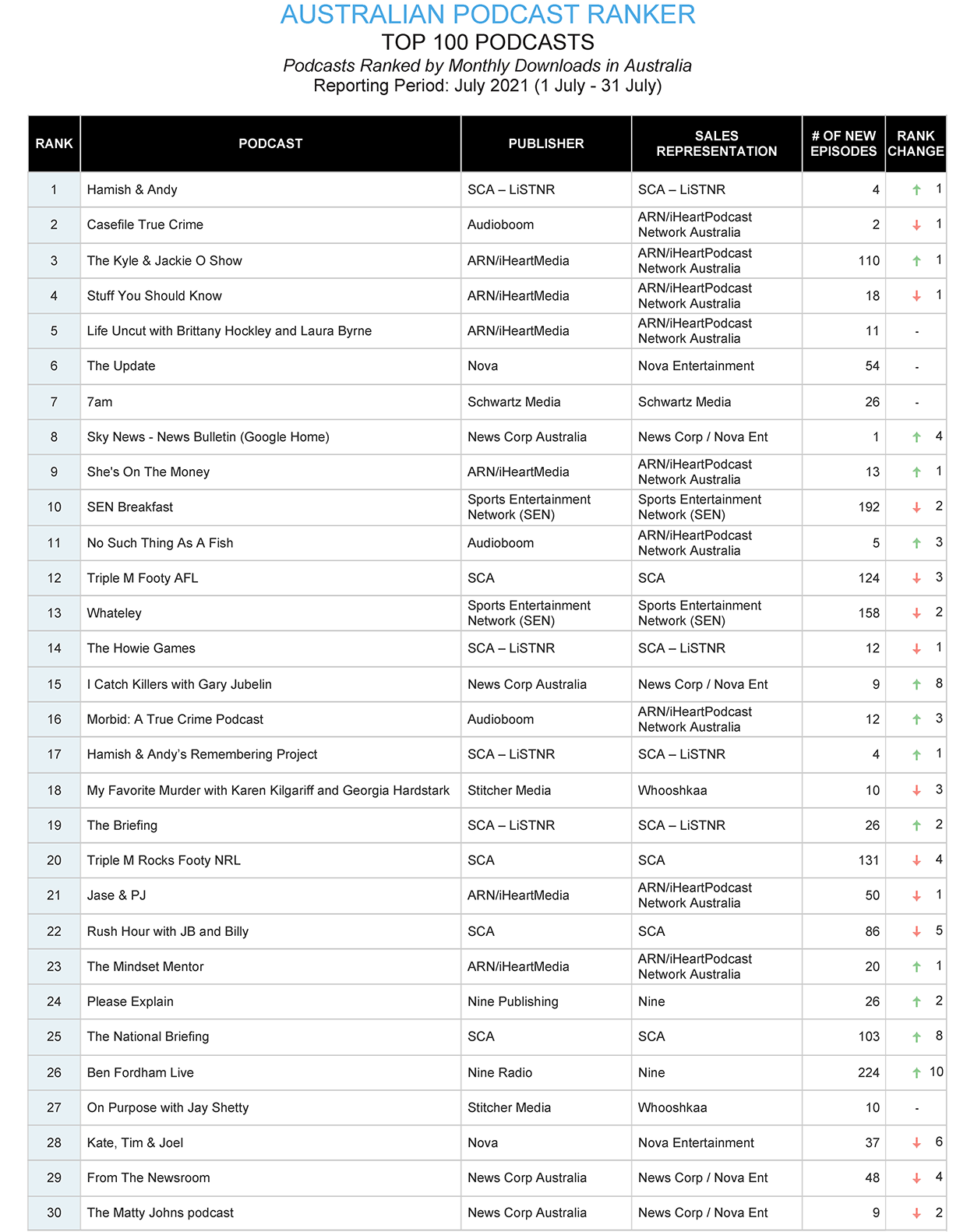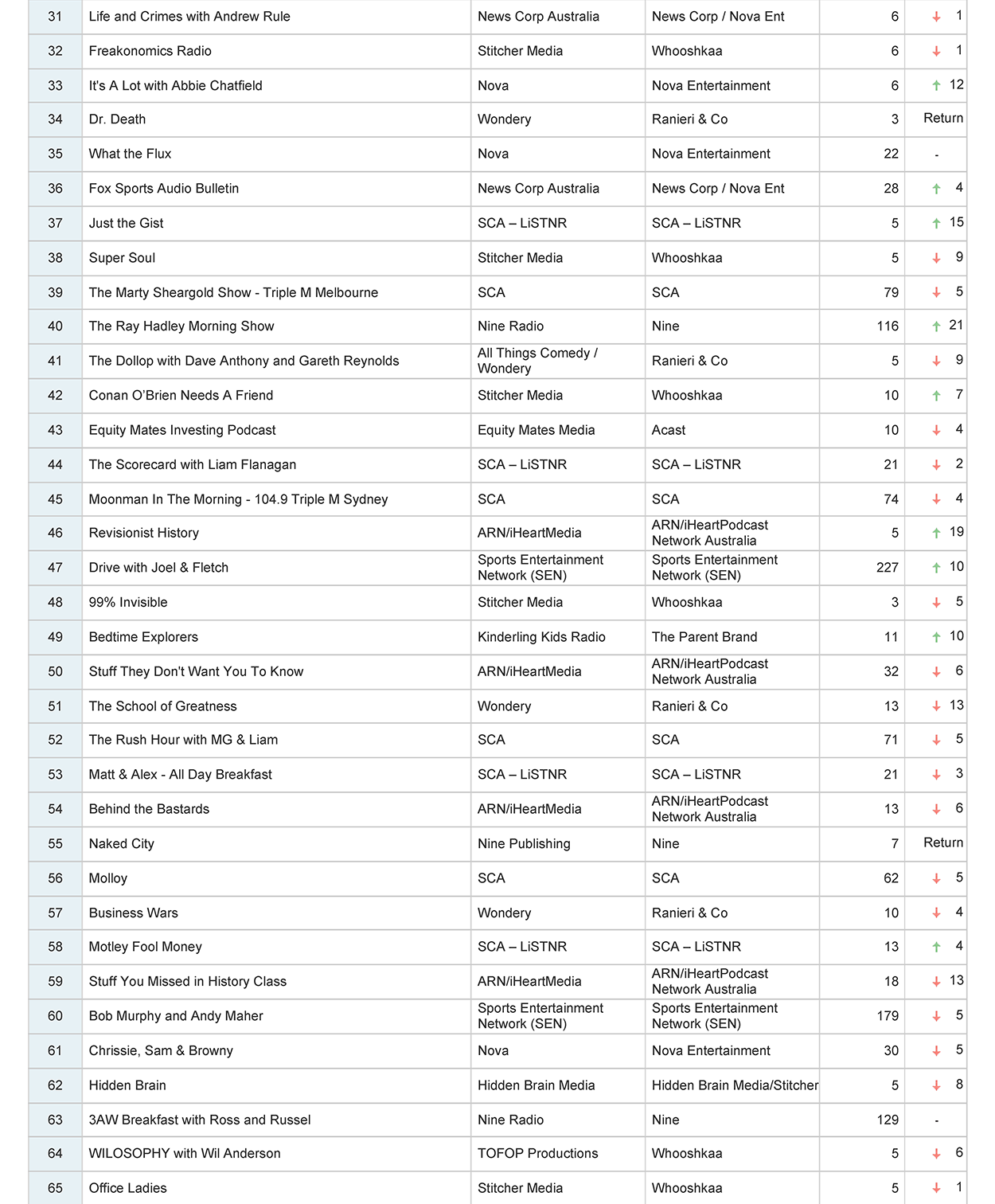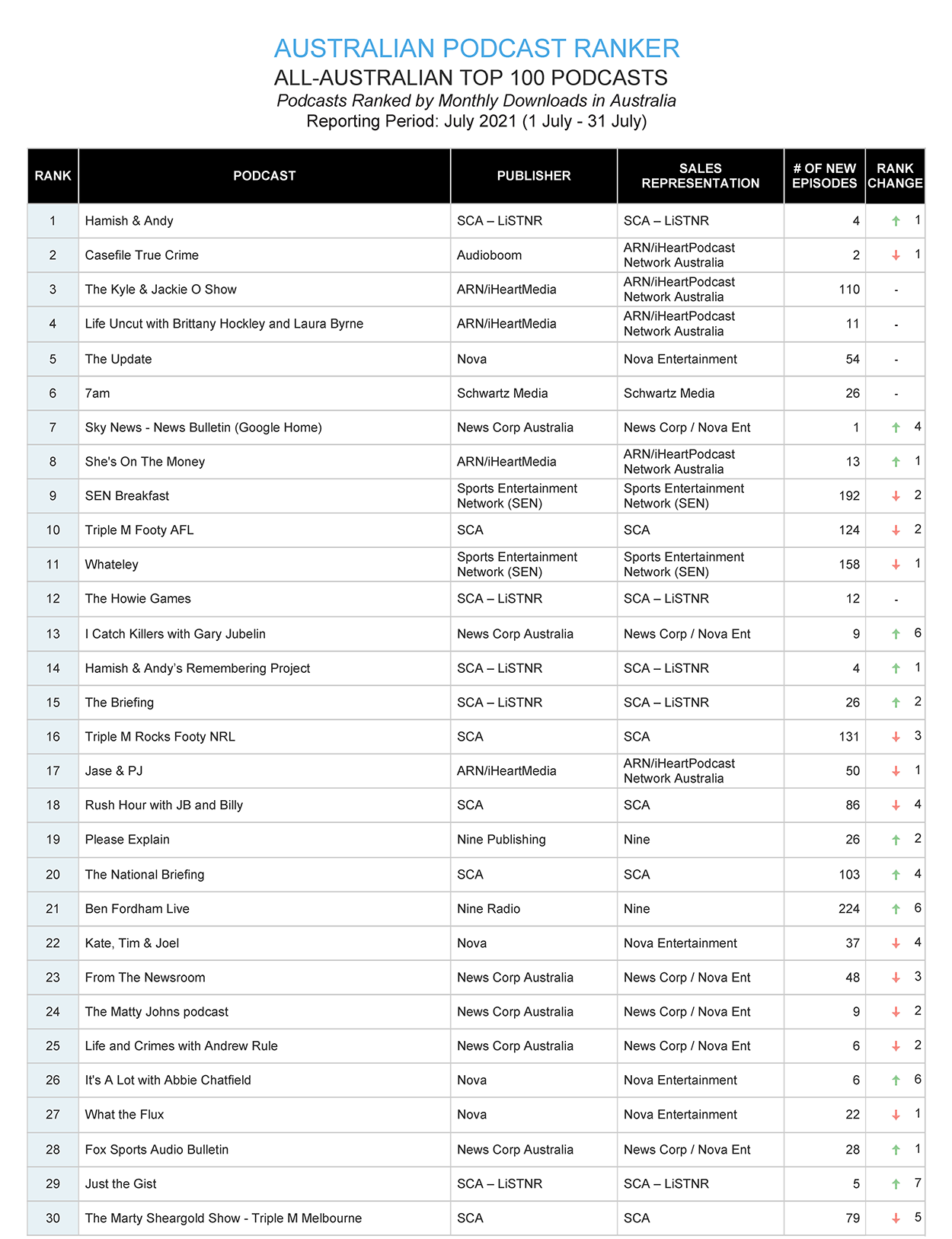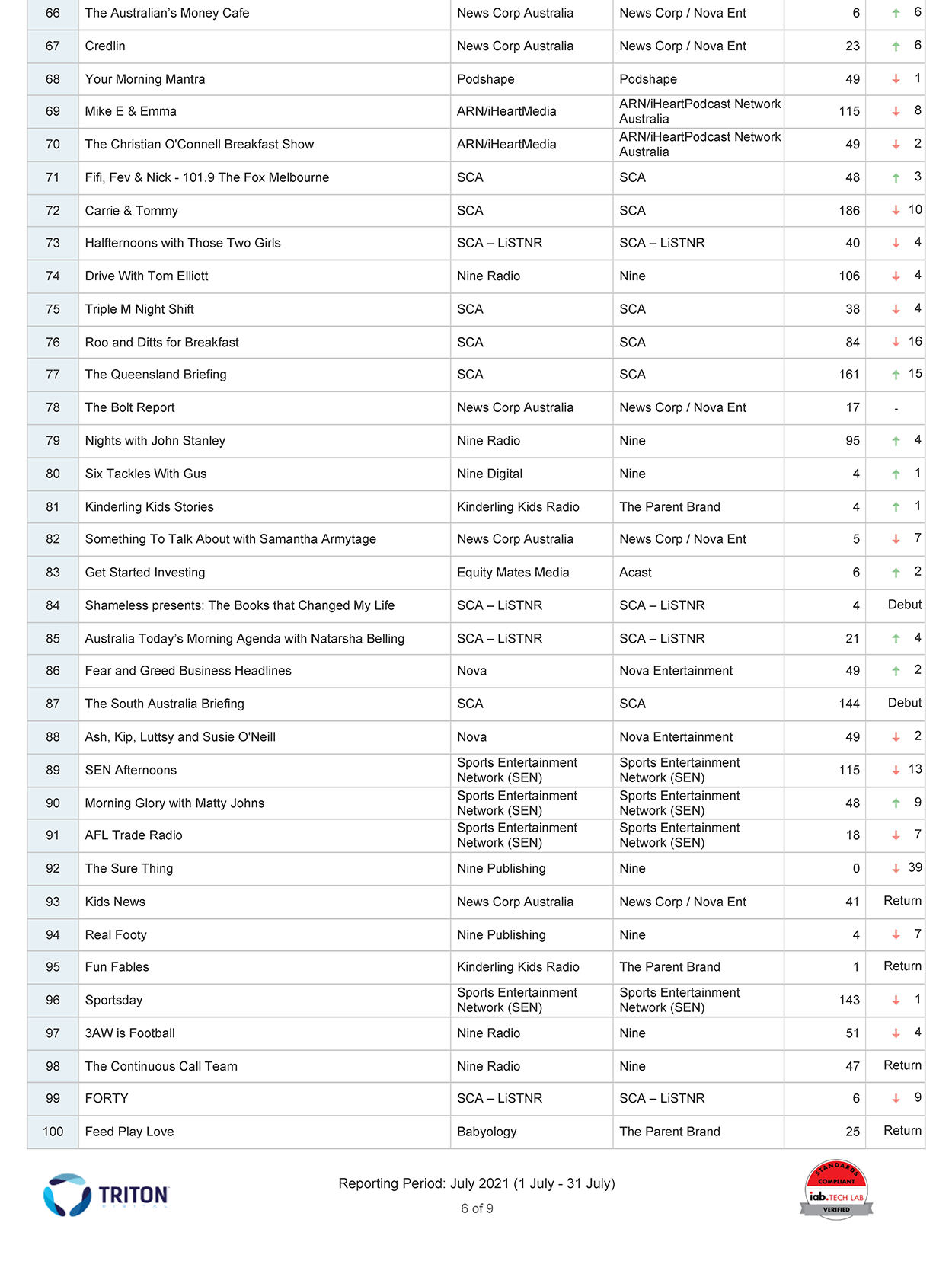 Total downloads of all shows by all participating publishers in the month of July is 48M.
Participating publishers in the Australian Ranker include ARN/iHeartMedia, Audioboom, Babyology, Equity Mates, Kinderling Kids Radio, News Corp Australia, Nine, Nova, Podshape, Schwartz Media, Southern Cross Austereo, Sports Entertainment Network, Stitcher Media, TOFOP Productions, Wavelength Creative, West Australian Newspapers, and Wondery.
THE SPIN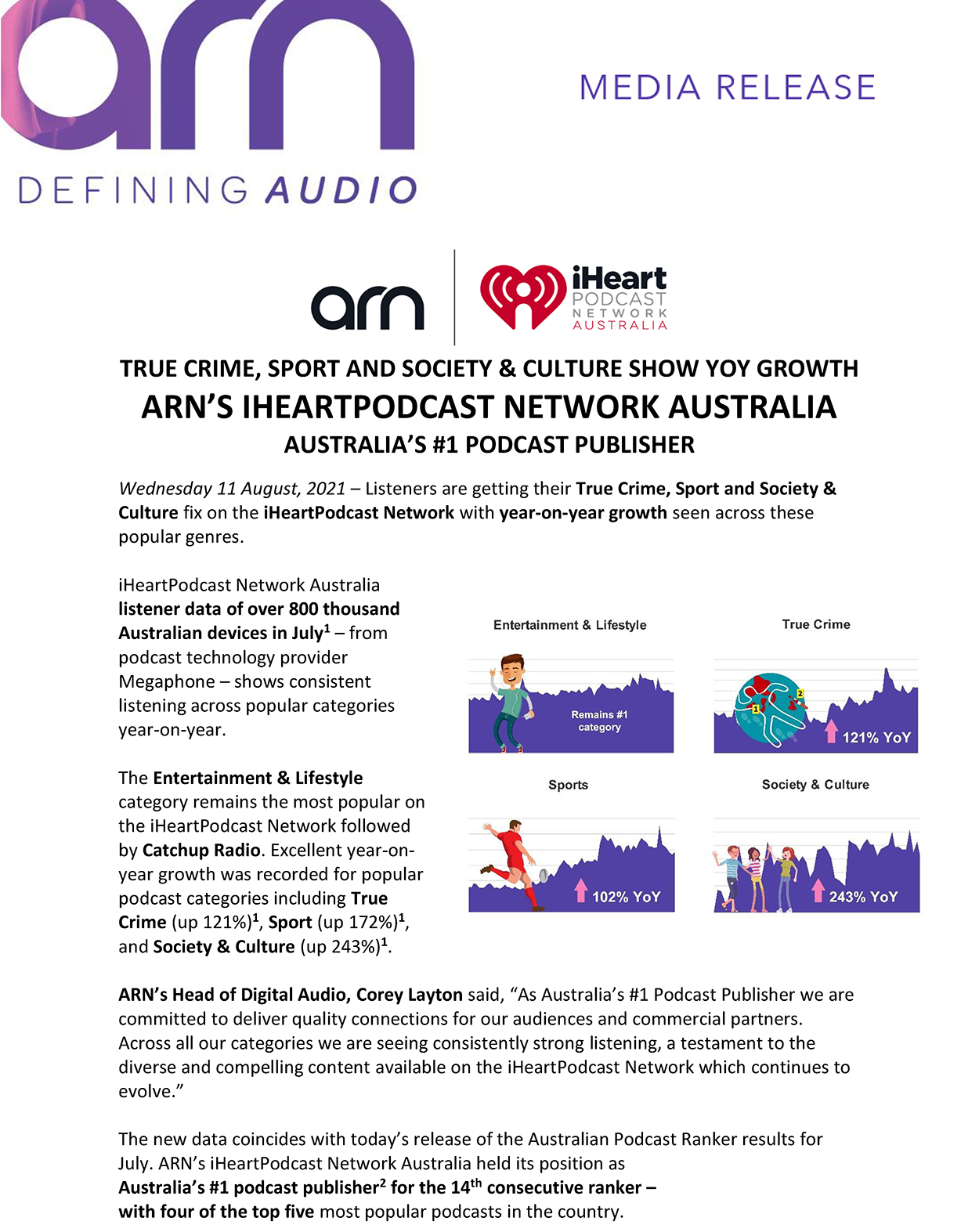 ---
Subscribe to the radioinfo podcast on these platforms: Acast, Apple iTunes Podcasts, Podtail, Spotify, Google Podcasts, TuneIn, or wherever you get your podcasts.