Despite a small loss of audience, Hot Tomato is still the top station in the Gold Coast/Tweed Heads area according to the latest GfK survey released today.

A drop of 2.4 brought them back to 16.1 in Survey 2, still well in front of 92.5 Triple M who were up 1.2 to 11.4.

Hit90.9 also lost some ground, down 1.4 to 7.8 in what will be the last survey for the station under the Hit banner before they reverted to their heritage name of Sea FM today.

triple j also made gains in the second survey for the year, up by 1.9 to 9.6, and that was enough to move them into third place.
Hot Tomato GM, Graham Miles, says, "Today's results continue to show locals love local. We're extremely proud of our content produced from our Southport studios, and to once again be the Gold and Tweed Coast's favourite radio station. Our dominating number of listeners is great news for our advertising partners and further cements Hot Tomato as the leading Gold Coast radio station."


Breakfast was a similar story with Galey, Emily Jade & Christo (Hot Tomato) dropping 2.4, but still in front with 14.2, from triple j's Bryce and Ebony who gained 3.6 for 11.8, with Bridge, Spida & Flan (Triple M) who made a slight gain of 0.1 to 10.5 now in third place.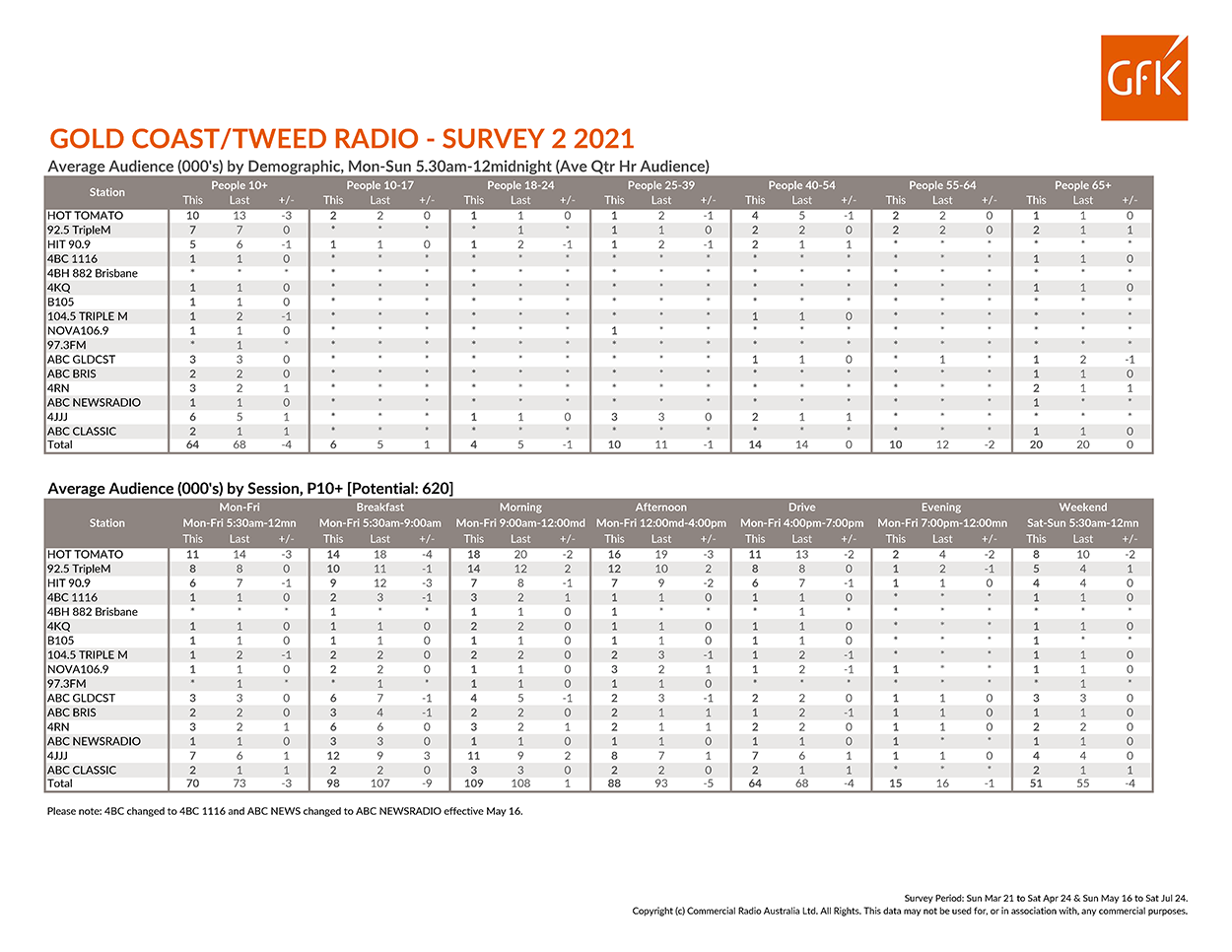 THE SPIN


---
Subscribe to the radioinfo podcast on these platforms: Acast, Apple iTunes Podcasts, Podtail, Spotify, Google Podcasts, TuneIn, or wherever you get your podcasts.