It might not be the standard AFTRS training method of building rapport between a breakfast team… but it seems to have worked.
Last week, Goulburn Valley's Hit96.9 brekky team Josiah & Elly were challenged by their boss to be locked in a room for 24 hours with no access to the outside world.
Yes NO PHONES. Locked in a room with nothing but each other, they just had to talk and undergo a number of challenges.
Ben Erbsland SCA Goulburn Valley Content Director, served them the ultimate social experiment.

Josiah said: "The experiment has brought Elly and I closer than ever before, would lock myself in a room 24/7 if I was allowed."
Elly said: "This isn't in my contract…"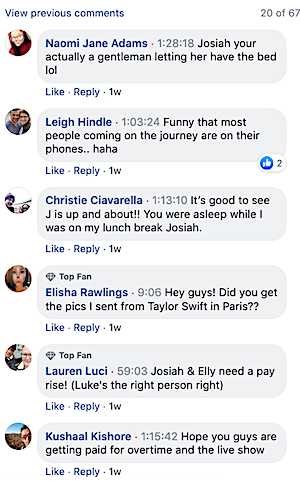 Watch the long live video of their solitary confinement, then see how they performed on air the next day immediately after coming out of their 24 hour lock up.
Judging by the audience comments on the station's facebook page, the audience was very supportive of the stunt, with comments asking their boss for a pay rise and pushing for them to get paid overtime.
Amongst more than 600 comments on the facebook page, listener Naomi also complimented Josiah on being a gentleman for giving Elly the blow up bed.
See highlights of the 24 hour confinement here.