Gold grillz, cornrows and purple bra's dominated as more than 650 RnB Friday lovers packed out HBF Stadium on Friday night for hit92.9's RnB Quiz Night.

Partying to RnB beats, shaking polaroid pictures and being entertained by Heidi, Will & Woody, while being serenaded by previous X-Factor contestant Sydnee Carter, quiz-goers put their gangsta knowledge to the ultimate test.

However, there could only be one table crowned RnB Quiz Master, (congratulations Hot Steppers!), but the real winner of the night was Breast Cancer Care WA.

With all proceeds from the night going to the hit92.9 Purple Bra Day appeal, it was raining dollar bills, a total of $13,480 raised for Breast Cancer Care WA.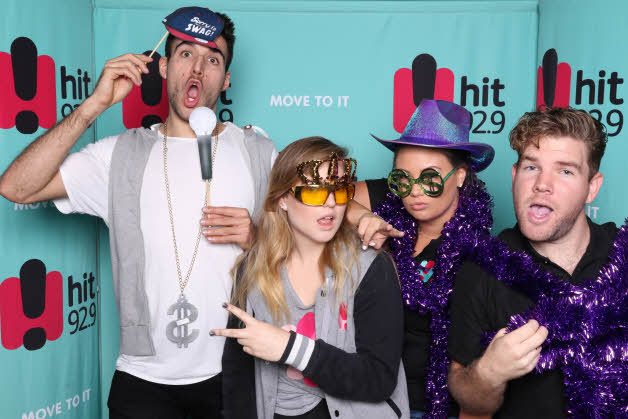 More images from the night here.