Hit93.5 Dubbo still leads in the latest Xtra Insights survey, while John Laws on 2DU continues to be the king of mornings.

In the first survey since April 2017, Hit93.5 eased a little, down 1.0 to 23.9 overall while 2DU added 1.6 to 22.2, leading Zoo FM up 0.2 to 17.3 with the ABC Western Plains now at 9.9 (down 0.7).

2DU's dominate the over 55 market while Hit93.5 has a stranglehold on 10-39's.

The breakfast programs reflect the overall station standings with Pippa & Alo (Hit) easing to 24.6, 2DU up 2.5 to 22.2 and Dan & Leisha at Zoo FM also improving by 1.9 to 17.2.
While John Laws was down slightly in mornings, his program still leads comfortably on 24.6.
Click on each table for a larger view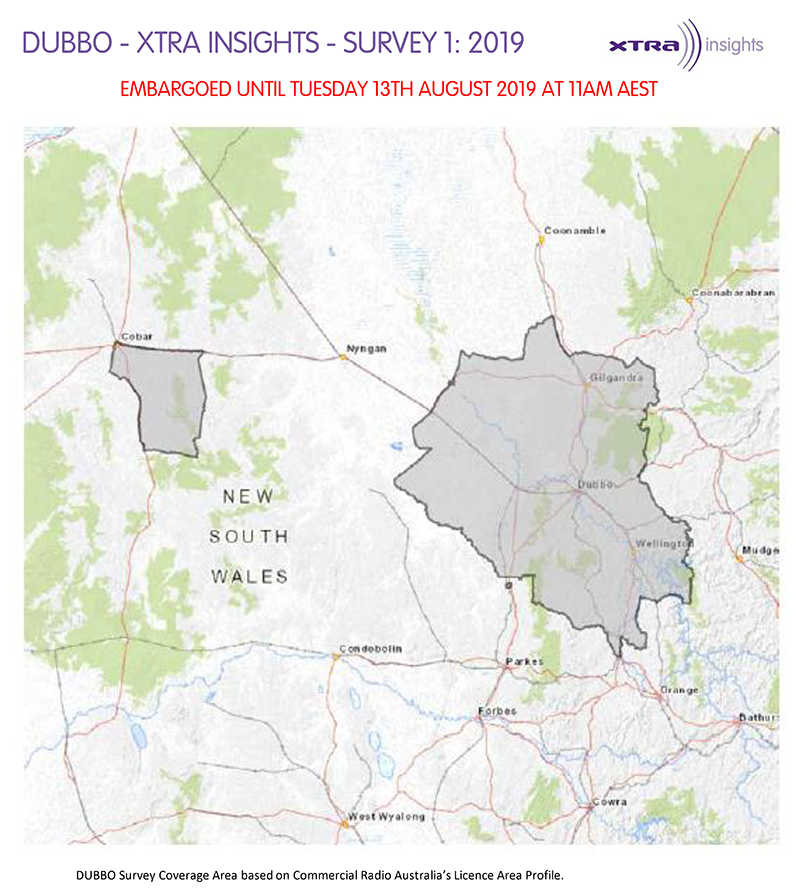 THE SPIN