On Monday, 2CA Canberra's Breakfast Show will become a duo with Jen Seyderhelm sharing the mic with Paul Holmes.

Actually, it's such a momentus occasion that 2CA's owners have sprung for another mic, just for Jen.
Holmesy's been doing the Brekky on 2CA on his ownsome since he joined the station in 2018.

"Jen and I have talked about working together for a long time and at last it's happening! Plus she knows more about most things than I do," says Holmesy.

"Holmesy and I are great mates. I can't wait to wake up every morning as part of a station I love, with a team of not just colleagues but friends, and connecting with the people of the
Capital and surrounds through fun, music and real local radio," says Jen.

Group Program Director for the Capital Radio Network Pete Davidson said "It's a no-brainer to pair up Holmsey and Jen for breakfast. Their connection and chemistry will be a vibrant way for Canberra to wake up. This isn't the same tired old FM breakfast radio formula. It's real local radio with real local personalities. At the very least Jen will wake up Holmsey, he needs it."
The Classic Breakfast with Holmsey & Jen starts Monday April 19 at 5.30am on Forever Classic 2CA.

PAUL HOLMES

Paul Holmes has been a mainstay on the radio for over 40 years. He
hosted the very successful "Morning Crew" With Wendy Harmer and
Peter Moon for many years at Sydney's 2Day FM. He is described in
Richard Clapton's book as "The true barstard son of Australian radio".
Holmes joined 2CA in 2018 doing the breakfast show ("and loving it").

JEN SEYDERHELM

Jen has lived in the Capital for the past 6 years and worked for Radio
Canberra (on and off) in that time in virtually every role imaginable.
Jen is a podcast host, producer and educator and has had a hand in
the creation of local, national and international podcasts.

Some of Jen's personal projects include the RISE Canberra Podcast, which
worked with artists in the ACT reigniting their practices in this new
world we live in, and the Countdown of the Greatest No 1 Hits of All
Time in Australia. Jen loves music and chart trivia – winning Rockwiz in
2017 when it came to Canberra which brought out her inner Glenn A. Baker.
Outside work, Jen sees a lot of live music, organises and MC's music and other arts events.
She partakes in weekend sports has a lifelong love affair with cricket and NRL.
Coffee, family and pets and op shopping completes Jen's life.

BTW: In her spare time, Jen has written some really great articles for radioinfo.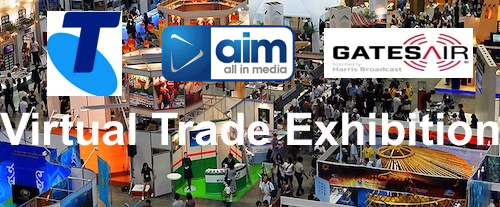 ---
Subscribe to the radioinfo podcast on these platforms: Acast, Apple iTunes Podcasts, Podtail, Spotify, Google Podcasts, TuneIn, or wherever you get your podcasts.