Since offering a month of free job ads to employers yesterday, we have received several new opportunities for listing on our jobs page.
We have also had a few requests from readers asking how to sign up for the job email alerts.
Here's how:
If you have already registered with us, all it takes is to go to your account and tick one box.
1. Use the Sign in link at the top, put in your details, and click Login



2. Look at the top right hand side, you will see your screen name to confirm that you are logged in. Then click MY ACCOUNT. Forgot your password? Just do a password reset.
3. Tick the JOB ALERT Box to sign up for emails that will come to you as soon as a job is posted. While you're on that page, check the other newsletter options and update your profile if you need to.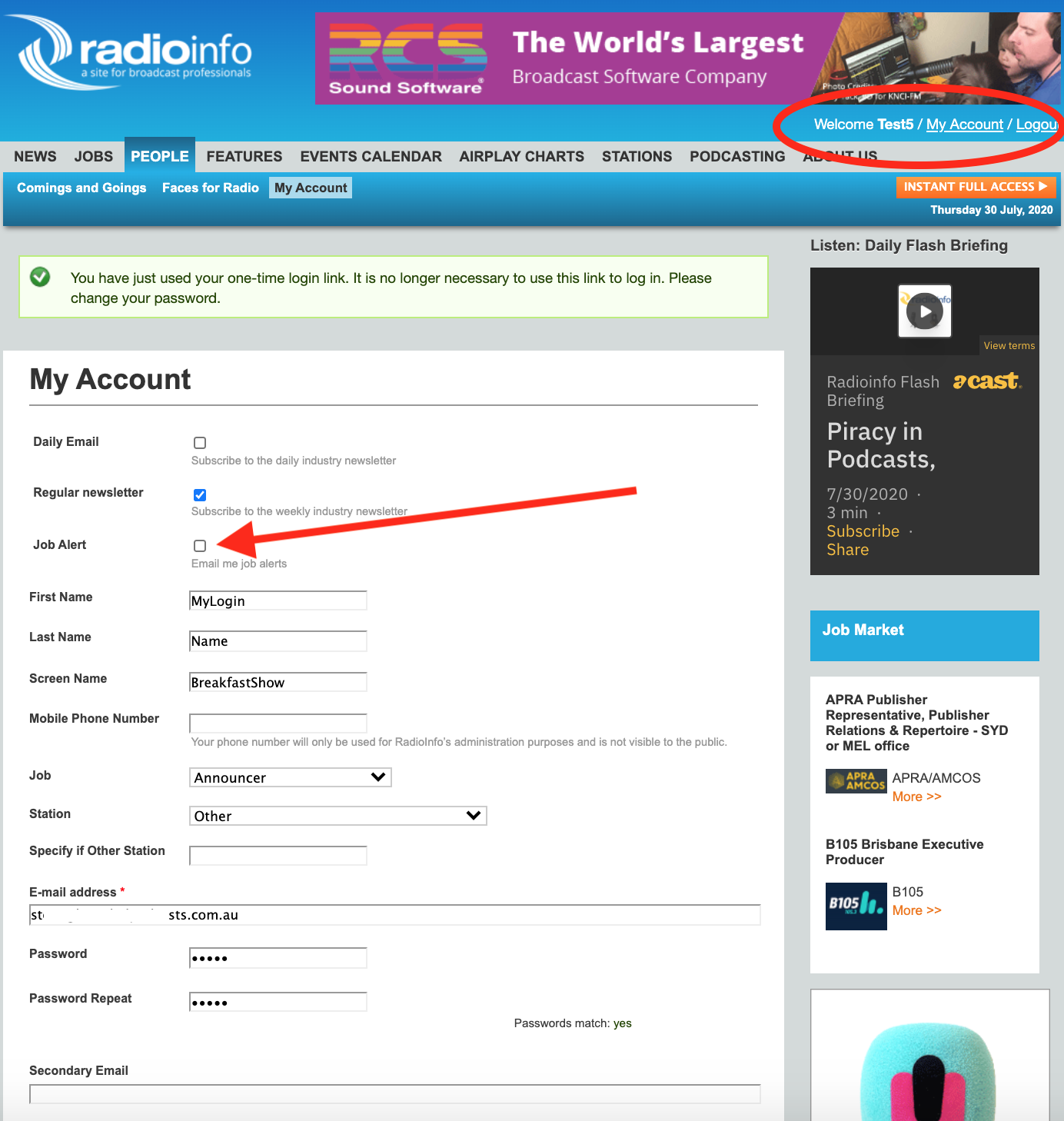 That's it!

But wait…. What if I don't have an account?
Fear not. Here's what to do. It's free.
1. In the same top right section, click NEWSLETTER. It will take you to 'Create New Account.'



2. Fill in the details, verify humanity with Captcha, then save.
3. Check your email for a verification link.
4. Click the verification link, which will take you to the MY ACCOUNT page, where you can TICK THE JOB ALERT BOX, put in your details and set a password.
5. In your browser, save your login/password and allow cookies for this site if you want your browser to log you in automatically every time you visit.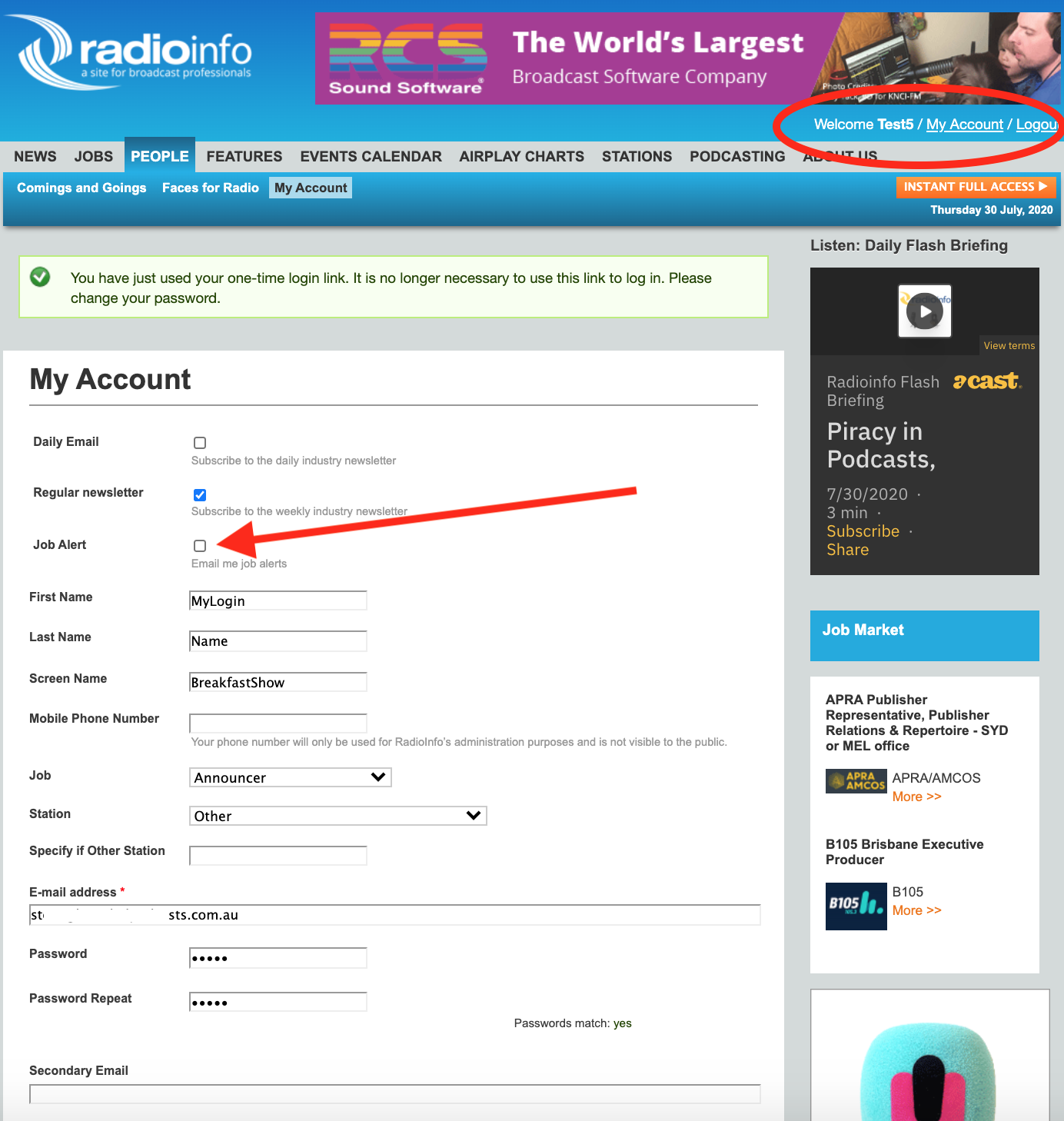 Please note, some areas of our site are locked for premium paid subscribers only, but job ads and job email alerts are free.
Good luck with your job hunting!

---
Subscribe to the radioinfo daily flash briefing podcast on these platforms: Acast, Apple iTunes Podcasts, Podtail, Spotify, Google Podcasts, TuneIn, or wherever you get your podcasts.