Comment from Peter Saxon.
Ever since anyone can remember, 30 seconds has been the standard length for a radio commercial in Australia.
Sometimes, when a client, like, say, Clive Palmer, hasn't much to say, but wants to say it more often, their ads might be whittled down to 15 seconds.
In the U.S., though, 60 second ads are commonplace. Creatives argue that a 60 second palate provides for more colours, more time to both entertain and inform – all the better to engage the listener.
So it was with some surprise that two of the finalists heard at last week's Sirens award presentation were not 15, 30 or even 60 secs but a whopping 90 secs, plus a rate-card-busting 3 mins and 20 secs.
Have we fallen over the other side of the horse?
The 90 second ad, written by Matt Lawson and Charles Bayliss of Deloitte Digital Australia, was billed as a "Land Shanty" that sings the praises of the good "ship" Suzuki Vitara. After about 80 seconds of hearty seafaring harmonies there's a call to action – but not as one might expect.
Instead of urging the listener to visit their nearest Suzuki dealer, they're invited to seek out the full version of the song followed by half a dozen others of its genre at their favourite music streamer. Made me look and listen, elevating the brand, which had occupied almost no place in my head, to top-of-mind awareness.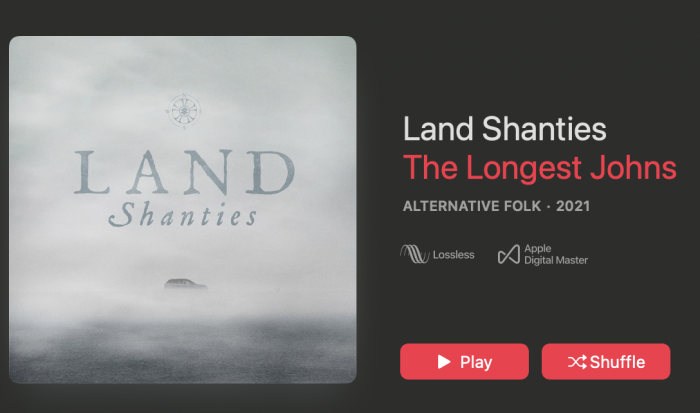 The 3 minutes and 20 secs ad is was perhaps less clever than that for Suzuki but far more emotive. The brainchild of Simon Lee and Aldo Ferretto (main pic) of The Hallway, Boys Do Cry is simply a song about men, mental health and the need to talk about it. The fact that it is sung by amateur voices makes it all the more poignant.
You can hear all the best entries for the 2022 Sirens HERE
Peter Saxon