Media strategist and researcher Mark Ramsey recently assembled a panel of Millennials at his Hivio conference, "exploring the future of radio, online radio, audio branding, podcasting, talent and audio advertising".

Millennials, are young people born between 1980 and 2000, who look at music differently than previous generations.
At this point and to further explain, it's probably appropriate to insert this picture.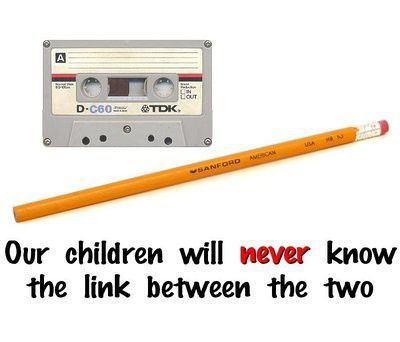 Now we understand what a Millenial is let's find out what Mark Ramsey learnt from his panel discussion.
Shaka doesn't really listen to the radio, he's into video games.
" These days gaming is a very social thing. I use a platform called Twitch which allows me to broadcast my gameplay and to customise that I use different types of music in the background as I am streaming my game play.
"As an example PlayStation has a relationship with Spotify so I can download my music and use it how I please."

And Shaka listens to Podcasts to and from work. "If I'm not into music that day I will listen to Freakonomics. There is also a gaming podcast I listen to so I can stay up to date with my gaming news."

Alyssa wakes up in the morning and immediately turns on Spotify or an NPR podcast.

"I don't really listen to anything specific I just need something in the background to get my brain engaged.

"In my car I have the option to listen to my Spotify but I usually listen to the radio, I guess out of pure convenience. It takes the stress away; I don't have to choose what I am listening to."

Heather likes to start her day listening to podcasts.

"…but at the end of the day after work of after school and a day of decision making I prefer to listen to the radio or Spotify because as Alyssa was saying it takes the decision making process away."

Fred says he's the type of person who has music ADD.

"I will listen to something for like a minute and then switch it over because I want to get the most out my drive or the most out of the morning.

"Generally though when I wake up I like to go on YouTube and watch music videos."

He also listens to Spotify.

"The cool thing about Spotify is, I have my group of friends and we share songs and listen to each other's playlists.

"When I'm work everything is like Google based…so I got into playing music off Google. I created a profile and started sharing it with some of the guys at work."

And where does regular radio come in?
"When I am not connected to Bluetooth in my car."
You can view the full panel disussion here.