HT&E has released its half-year results for the first six months of 2021 showing a strong recovery in the second half mainly due to the performance of ARN's metropolitan audio/radio network.
Group revenue was up by $16.9M on last year to $109.9M as consumer confidence and advertising spending in both Australia and Hong Kong recovered from the severe economic impacts of 2020.
EBITDA was up to $30.4M, an increase of 55%, and HT&E Charman, Hamish McLennan, says. "The business has performed strongly, delivering materially higher revenues, with the balance sheet providing significant optionality with net cash of over $122.4M at 30 June 2021, and debt facilities with undrawn limits of 251.0M.
"With advertising markets strengthening in Australia and Hong Kong, HT&E's results have given us the confidence to invest in strengthening our core broadcast radio and digital audio business to accelerate growth."
The company declared a half year dividend of 3.5 cents per share fully franked.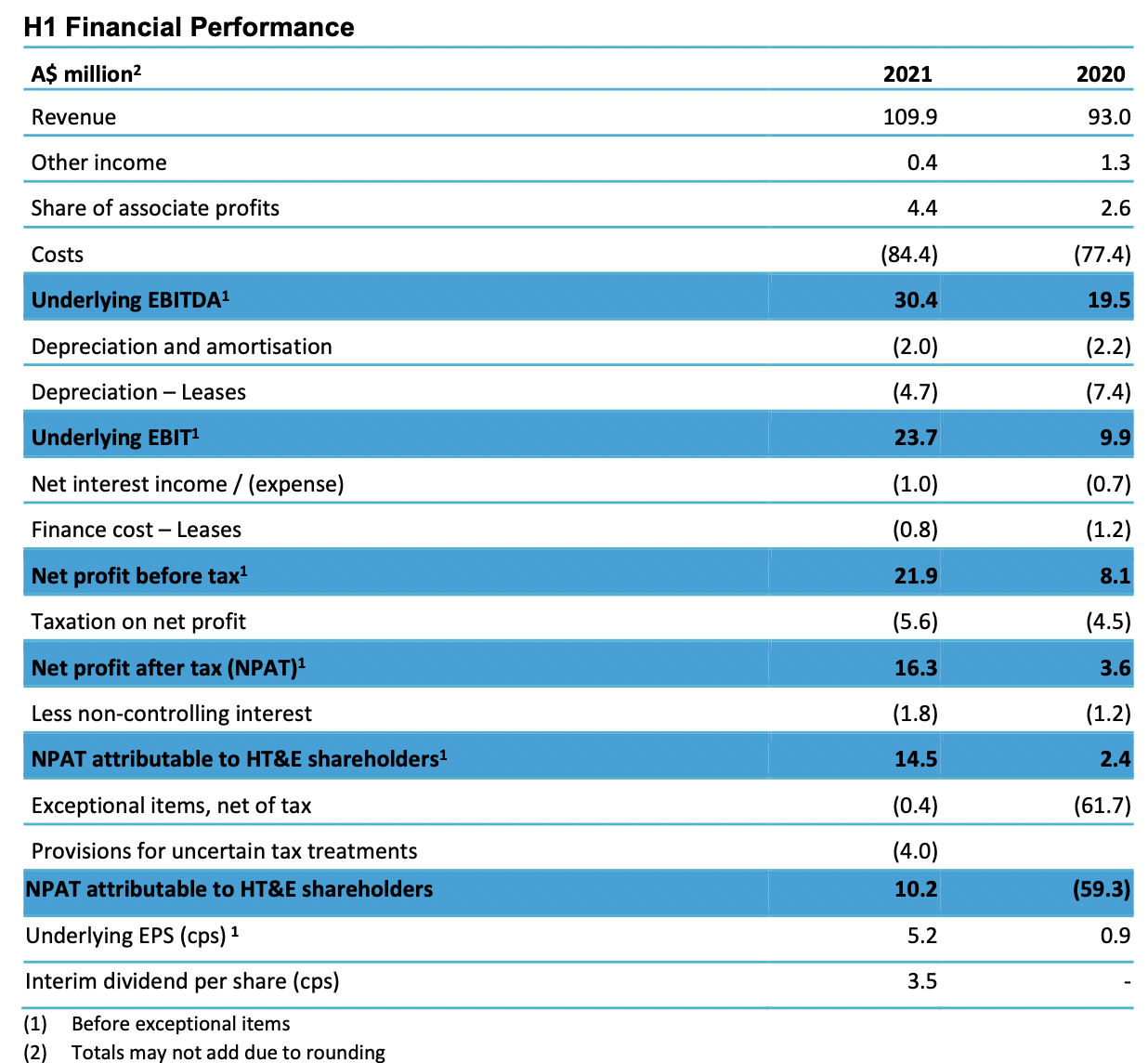 CEO and MD Ciaran Davis says: "What ARN's network has achieved in terms of ratings performance is mothering short of exeptional and confirms our strategy on investing in the right talent, both on and off air, to drive performance. We are indisputably the dominant player in Australian radio, holding the #1 network position in Australia for thirteen consecutive surveys."
The company is positioned to accelerate growth with opportunities to grow scale and expand its multi-platform content creation. it will be investing to strengthen its core broadcast radio and digital audio business.
Radio listenership is experiencing continued growth and there is increasing migration to digital live streaming. HT&E is the number one metropolitan network and number one podcast publisher according to the half year results presentation.
Radio revenue is up 19%, broadly in-line with the market (+20.2%). Digital audio revenues are up149% with "meaningful growth in podcasting and streaming revenues." Radio fundamentals "remain robust, with sustained cost management focus delivering an improved margin."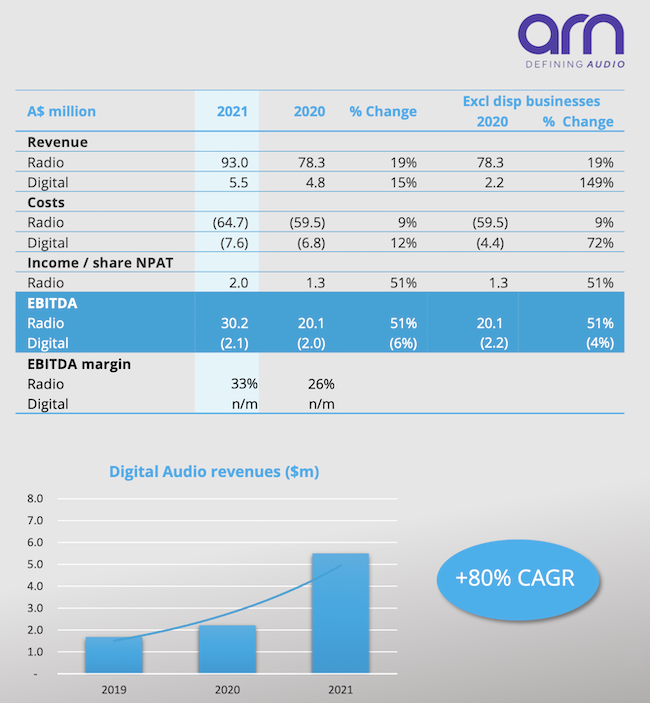 The presentation highlighted ARN's "ratings dominance," with radio listening increasing despite covid lockdowns.
Digital live radio streaming is increasing rapidly for HT&E, with almost 2.4 million unique people actively listening to commercial radio via mobile, smart phone or PC/tablet each week (+19%).
Listening to streaming radio on smart speakers has increased by 51% in the half year and the company has recorded continued growth of weekly podcast consumption, up 53% on last year. 37% of Australians listen to podcasts each month with 15 million listeners to the iHeart Podcast network, over 60% more than the nearest competitor, SCA.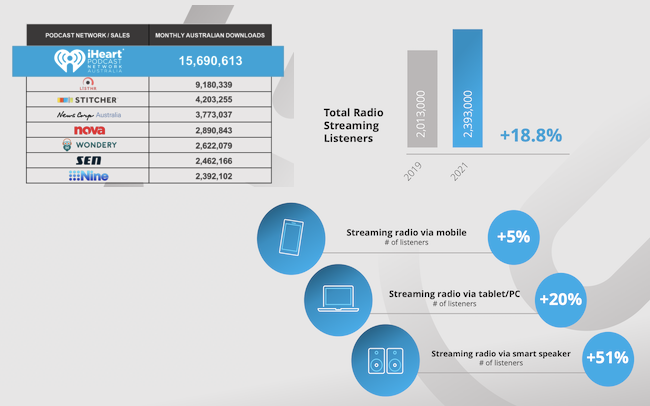 ARN's strategy is to grow audiences by offering multi-platform content, increased scale through distribution, and delivering innovative, digitally enabled commercial solutions and partnerships.
---
Subscribe to the radioinfo podcast on these platforms: Acast, Apple iTunes Podcasts, Podtail, Spotify, Google Podcasts, TuneIn, or wherever you get your podcasts.