Survey 1 for Wollongong has been released.
With the release of the latest regional survey for Wollongong, much focus centres on how commercial stations Wave FM and i98 FM have fared since the last survey a year ago.
Both stations recorded a small loss, with i98 FM taking an overall market share of 27.4 despite its 1.7% drop on last year, followed by Wave FM on 15.6%, down 2.9 and ABC Illawarra with 14.6%, up 1.1.
Wave FM won the 55-64 demographic with 23.2 points, 4.4 points ahead of ABC Illawarra, while i98 reigned among 25-39 listeners with a 40.4% share, and the 10-17 demographic with a 46.2 share.
ABC Illawarra was the most-listened-to for the Evening timeslot (31.1%), with i98 on top across all other sessions.
The research was conducted by Xtra Insights, with 1200 respondents between 9 – 28 October 2017. The last survey in Wollongong was in November 2016.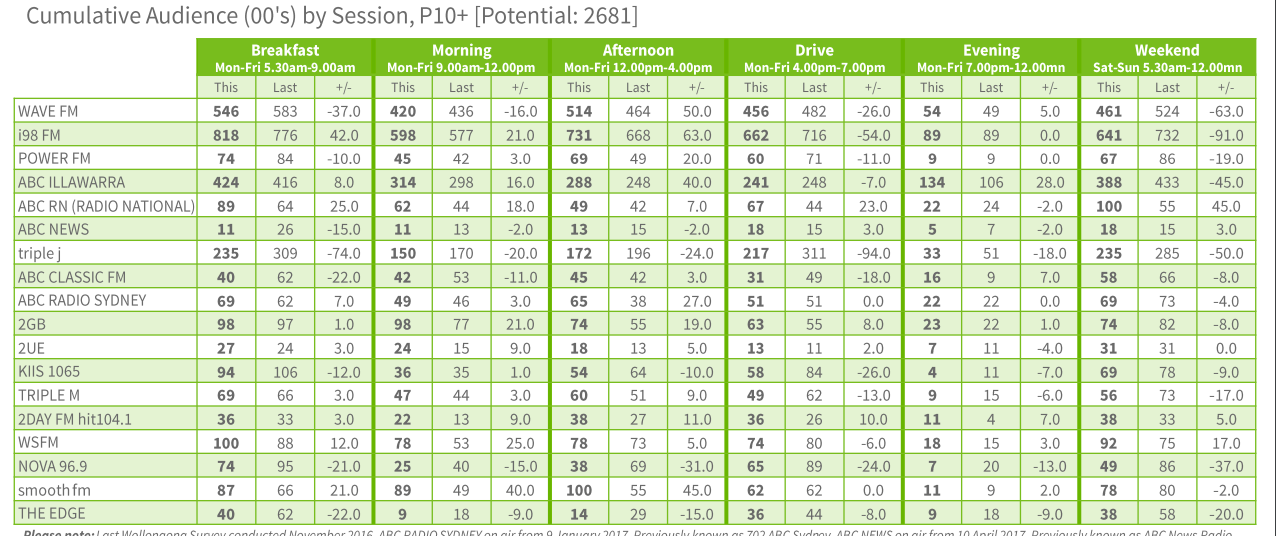 SPIN CYCLE