With four days of Melbourne breakfast radio under his belt, Gold 104.3's much-hyped addition to the station – Christian O'Connell – has so far been the subject of polarised social media reviews.
From 'boring' to 'disappointed', Melburnians have not held back in their assessments. Some have even taken 'COC' to task for his inability to distinguish 'count nouns' from 'mass nouns' (lift your game, O'Connell):

Producer and sidekick Jack Post didn't escape either, with one listener referring to him merely as 'the other guy':



Others are simply having none of it, and let the station know: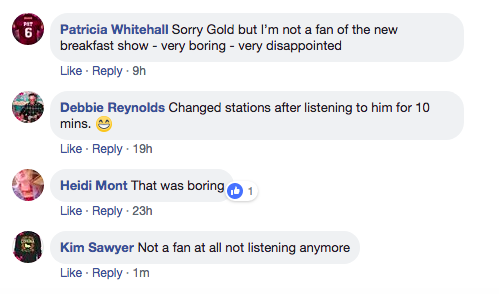 But back in the UK, fans of O'Connell's Absolute Radio breakfast show bereft at the loss of the beloved presenter are still tuning in, listening at odd hours and via the podcast to get their O'Connell fix.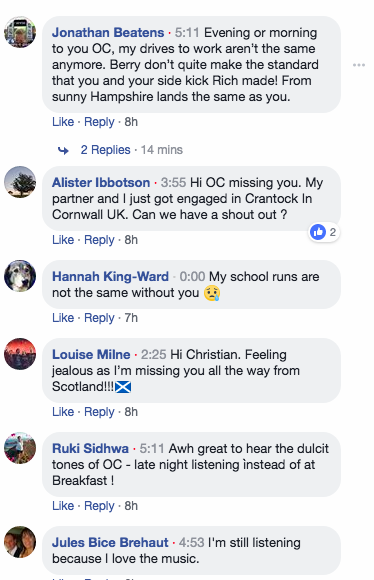 Among the criticisms, messages of support are also filtering through, giving some weight to the notion that while the new breakfast show at Gold 104.3 might be a slow build, new fans are emerging:


And in other Facebook-related news, the mystery of O'Connell's disappearing Facebook page has been solved.
After disapearing from the web for a few days, it was revealed that someone in the US had claimed copyright over the page for the new Christian O'Connell breakfast show.

"This is incredible," Christian said. "Some kid in America is asking money for my Facebook page."
The matter was handed to Facebook's 'Global Escalation Team', the dispute resolved, and the Facebook page restored.