Tip #1: Explain. Explain. Explain
In the first round of funding for 2017/2018 the Community Broadcasting Foundation (CBF) received 444 requests from 216 organisation looking for a total of almost $20 million.
Only about 36% of applications were successful. Why did 64% fail?
Speaking at Technorama 2017 Grants Manager at CBF Claire Stuchbery explained how the organisation assesses grant submissions and makes funding recommendations to the board. She said, "The standard of successful applications is very, very high. Those who missed out were often very good but very small things made the difference."
Below is Ms Stuchbery with some of the tips from her presentation …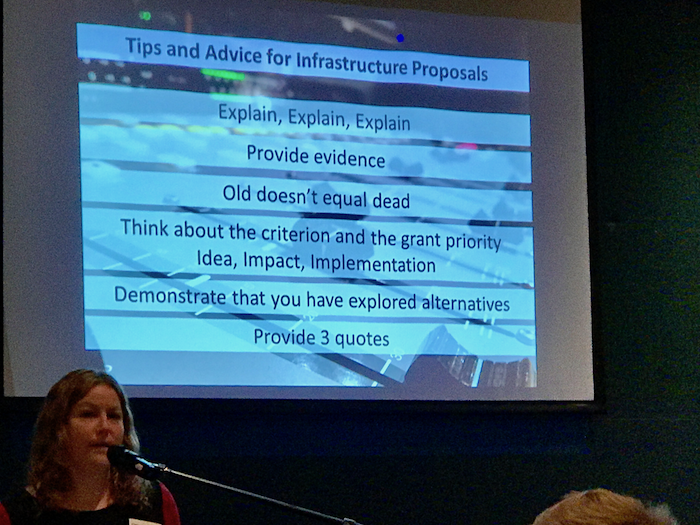 When an application from a community radio organisation is received by the CBF it is distributed to six independent experts for evaluation. Unlike most "panels" these six judges don't actually meet or discuss the merits of each submission with each other.
Anna Schinella (below, left) is Chair, Development & Operations Grants Advisory Committee and is one of those on the panel. Joining Ms Stutchbery for the presentation, she gave further advice for applicants.
Set out clearly what do you want and why do you need it now.
If you need to replace faulty equipment, provide evidence. If you can, attach fault logs to help assessors understand what the level of failure is.
How will new equipment impact on your station's audience. Will a new transmitter help reach new communities?
Show why you need money from the CBF. If your organisation has its own funds, show why that can't be used for this request. Perhaps its earmarked for something else.
Below are some of thegrants that were approved in the first round 2017/2018.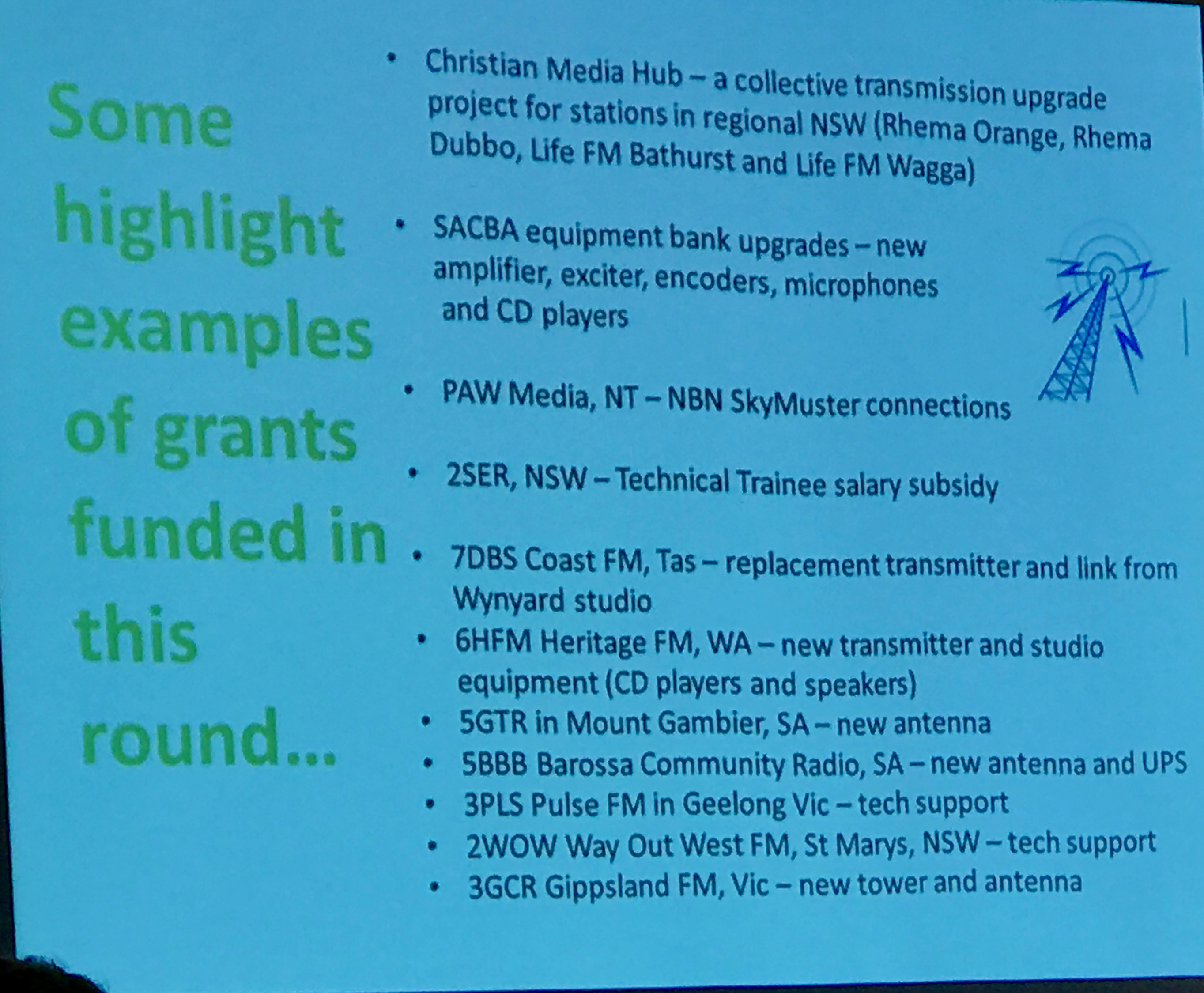 Find out more at the CBF Website