Comment from Peter Saxon.
With the 3rd annual Radio Today Podcast Awards soon to open for entries – LiSTNR is once again the headline sponsor – quite a discussion has ignited around whether catch-up radio is really a "pure" podcast.
In an article by Sarah Patterson in our sister publication, Mamamia's Head of Podcasts Elissa Ratliff (left) is quoted as saying "Being a pure podcast network, with no catch-up radio shows, matters for brands.
"Analytic Partners have shown the marketing ROI of podcasts to be almost three times radio." (Source: IAB Audio Summit '21)
Ratliff is in good company. I was talking to Clive Dickens (left) the other week. As many readers will know, Clive used to be the Director of Digital and Innovation at SCA. He then spent a few years at Seven West Media and now he's at Optus.
During our wide ranging chat, which is yet to be published on radioinfo, he had this to say about podcasting:

"Repurposing breakfast radio into a podcast is almost a complete waste of time. All of that effort should be pushed into producing original content.
"Other than the phenomenal Hamish and Andy, who really produce for audio first and radio second, most of the big podcasts are not catch-up radio. No one wants to listen to today's breakfast show tomorrow. They never did.
"We should stop that and put all of that effort into original audio. Original content, emotional content, powerful stories that can be consumed while doing something else.
"And if the industry stays true to that, it will continue to have a strong and flourishing future."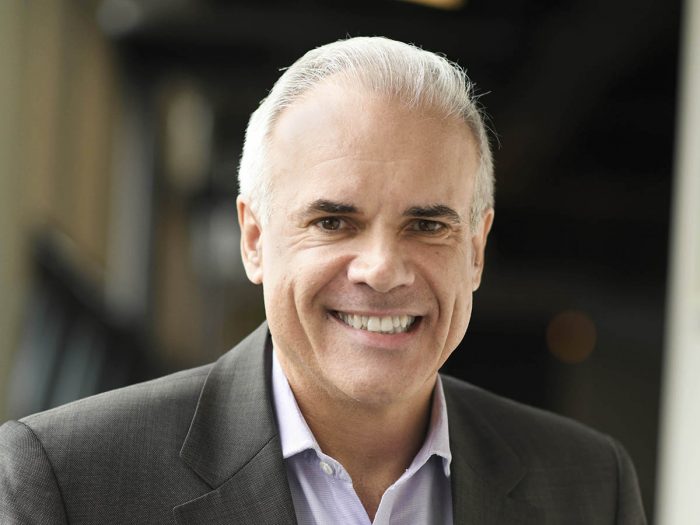 Asked for a reaction to Dickens' statement, ARN CCO, Duncan Campbell, (left) had this to say, "I think he's half right. I think we should be producing more original content, without a doubt. I mean, podcasting is still in a massive growth phase. We still have two thirds of Australians who don't download a podcast. So, there's lots and lots of growth there. And original podcast is what will make us some some real money as well.
"But people are still downloading these catch-up podcasts in terms of breakfast shows in big numbers, particularly the Kyle & Jackie O show. Not everyone gets up at six in the morning and can listen to the whole show. I think when you're a super fan of a breakfast show, you will download the podcast and have a listen to it and catch those bits that you missed because you want to have that social currency for when you go to work and talk about what Kyle and Jackie said that that morning."
Former Triple M Content Director, Mike Fitzpatrick, who now heads Mediafitz as an Audio Content and Talent Development Specialist, disagrees somewhat with both Ratliff and Dickens.
In a detailed post on LinkedIn, Fitz acknowledges that the #1 podcast on the Triton Australian Podcast Ranker for February, is, in fact, a catch-up podcast of Kyle & Jackie O. "As arguably the biggest and best radio show in the country, it makes sense that their catch-up has a large audience."
Nonetheless, he agrees with the subtext that most catch-up podcasts are not really very good.
Fitz says, "Here's my big problem with catch-up – If one of radio's great USP's is that it's live, why would I want to catchup on it? On the other hand, by taking the compelling content that was broadcast live, using parts of it in the fabric of a whole new on demand show, that includes fresh audio, not broadcast content and involves its listening community in a way that it doesn't on air… we can create a fresh sounding, high quality on demand product from an established brand, that even the fans who heard the show live, will want to come back and listen to. Same hosts, same connection, new show, on a digital platform. There are some shows doing a version of this already, but far too few."
My take on all this? While linear radio is a different art-form to "pure" podcasting in the way that live theatre is a different experience to the same play made into a movie – in the end, both are about how compelling the storytelling is.
As for catch-up radio, to me it's a question of quality of content versus currency. There's nothing staler than this morning's discussion tonight or tomorrow about a news story that has been widely covered by all media and updated a dozen times by the time the listener gets to catch up on it.
However, discussions about lifestyle. comedy segments and such in a tightened highlight reel can become an award winner a forth coming Radio Today Podcast Awards Winner.
Peter Saxon