Smooth FM's recent success didn't just happen overnight, it is the culmination of a format that has been evolving for many years.
David Rogerson is a research expert and analyst, familiar with the soft Adult Contemporary format. radioinfo asked him for an assessment of the format over the past few decades.
Before the current success of the Smooth FM brand in Sydney and Melbourne, there was always a market for the softer, easy to listen to style of music that has become part of what's made Smooth successful today. The trouble was that the only people who seemed to like this style of music happened to be radio listeners. Owners, managers and PD's tended to think of it as being wimpy or not reflecting the needs of their market. Perhaps a lack of understanding of the format, or more importantly the "Soft AC" Listener and their strong loyalty to the music they were emotionally attached to also caused many radio people to give it a wide berth as an option for potential future success.

In the 1980's and 1990's many 25-54 year old females were soaking up the sounds of stations around the world featuring a softer approach to their daily music choice. In Los Angeles KOST-FM, New York WLTW , Melbourne 3MP, Perth 6KY, Sydney 2CH and MIX 106.5, Brisbane 4BH and The Breeze in Wellington New Zealand were all achieving significant TSL and market share with their mix of music and lifestyle information that was targeted at the core of the Soft Adult Contemporary market segment.

What drove the success of these stations was a move away from the relaxing ballads of Neil Diamond, Barbra Streisand and Johnny Mathis to the brighter and more up tempo songs of people like Phil Collins, John Farnham and Whitney Houston. The earlier "Softer formats" that often featured positioning statements like "the place to relax" or "Easy to listen to" and "relax and enjoy" were experiencing audience age creep with the format capturing a strong audience among the 55 and over age group. However they were finding it a challenge to grow the bottom end demographics to provide an audience that appealed to advertisers wanting to reach more than just retirees and future superannuation investors.

Stations like KOST – FM, WLTW, 3MP and 6KY started to add "spice tracks" to their play list by dropping the evergreen Barbra Streisand and Johnny Mathis tracks for more up tempo songs from the emerging contemporary artists of the time. In fact, as someone who attended a number of overseas radio conventions in the 80's and 90's it became more apparent to me that Australia was leading this move into a more contemporary sound that was still gold song based, but had an eye on the future. In the USA spice and more up tempo tracks were used sparingly and greeted with caution. One of the innovators and trail blazers though was KOST-FM Los Angeles PD Jhany Kaye who believed that the vibrant nature of the Los Angeles market, and the lifestyle of the rich and famous lent itself to a music based format that better reflected the sights and sounds of LA. He felt the slow pace tempo of established artists who were finding it challenging to get airplay on radio with their newer releases was not the way KOST-FM would realise success in the future. Over a 30 year period KOST has continued to evolve ensuring it is always at or near the top of 110 or more radio stations in a crowded Los Angeles radio market.
Throughout the late 1980's and into the late 1990's, Melbourne's 3MP and Perth's 6KY continuously undertook significant audience research and music tests among their target audience. They were able to track, monitor and respond to the needs of the market and the evolving musical tastes of their listeners. A key finding from the research revealed that their listeners could tolerate artists like Joe Cocker singing "You Are So Beautiful" where previous management had kept similar tracks off the air believing they were too edgy in sound for the traditional "beautiful music" listener. And so slower ballads like Lionel Richie's "Endless Love" gave way to higher rotates of " All Night Long" a song that was the mainstay of competitive stations at the time like 3KZ Melbourne and 6PM in Perth. In Perth, 6KY was able to use the research and in the transition from 6KY-AM to 94.5 KY-FM capture an even larger audience on FM.

Fast forward to 2017 where Smooth similarly started out with a softer music approach when first entering the market and has since strategically moved its musical format to the point where Smooth has some very impressive rating figures in both Sydney and Melbourne. Sure, some competitor stations dropped in and out of the format along the way, but by staying the course and maintaining a strong focus on growing the wider audience without causing the Smooth "core" listener to tune out. Smooth is now achieving the success that had eluded its prior owners. Where previous formats on the same frequency couldn't gain traction since first launched by then owners DMG Smooth has changed the music landscape in Sydney and Melbourne.
From the mid 1980's, there's always been a market for has been called the "medicinal radio format" – that is a sound that is easy to listen to without being "easy listening". A sound that blends songs and contemporary core artists in an on air environment that doesn't intrude into your listening enjoyment but still maintains a current day feeling. Smooth follows on from the pioneering success of those early Beautiful Music stations by now fulfilling a need for those who want limited clutter around songs that they know and enjoy which sets the station apart from their competitors. Soft AC is now a socially acceptable format to listen to.
In a marketing sense Smooth has a unique selling proposition. It has seized an opportunity to create a position in the market that others had not necessarily focussed on. It now enjoys loyalty from a segment of listeners who were always available to radio, but had no place to call their own.
David also examines leadership and management in radio. You can read his article Are Radio's Leaders Cleaning Up Radio's Managers? here.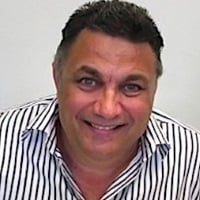 About the author

David Rogerson is the Managing Director, Strategic Media Solutions & Strategic New Media, Asia Pacific. He is a former Group PD, Researcher and format consultant for a number of different radio groups in Australia and internationally.
Contact: [email protected]