By Riarne Gale of AirCheck/RCS Australia
---
Chart Highlights – 25 March 2021
Biggest Mover: Dean Lewis' 'Falling Up' gains 135 spins, rising to No.14
High Point: Glass Animals reach new peak at No.9 with 'Heat Waves'
New Music: Maroon 5 & Megan Thee Stallion's 'Beautiful Mistakes' in at No.29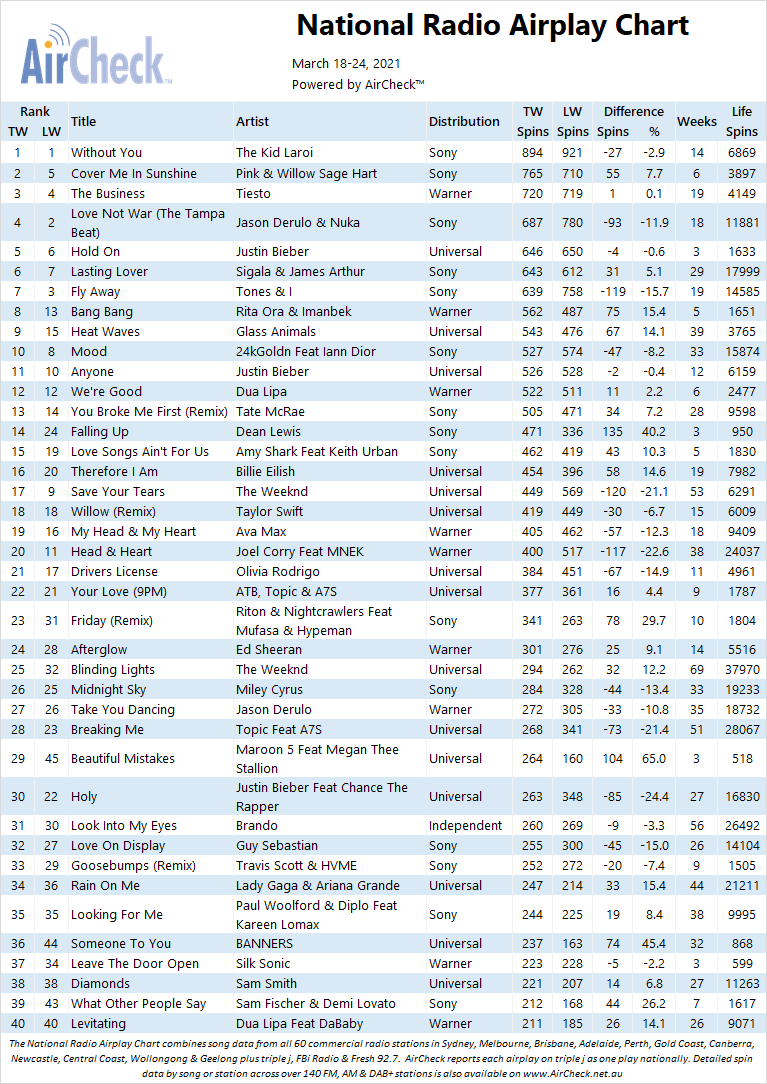 Australian singer songwriter Dean Lewis has returned with his first release since his 2019 record 'A Place We Knew'. His latest single 'Falling Up' lifted 10 places to No.14 on the AirCheck National Radio Airplay Chart as it continues to gain popularity. 31 stations spun the track, earning an add from 973 Brisbane this week. The Hit network continues to be the top spinner, averaging 28 spins per station while the Nova network tripled last week's spins.
The Kid Laroi spent a second week atop the chart, more than 120 spins ahead of Pink and Willow Sage Hart. The Nova and KIIS networks spent another week as top supporters of the track.
Glass Animals hit a high point this week – moving inside the Top 10 to No.9. After spending the past few weeks at No.14 and No.16, the KIIS and Nova networks both increased spins, pushing the track to reach new heights. KIIS in Melbourne was ahead of the pack, contributing 49 instances to the Hottest 100 winning track.
Maroon 5 and Megan Thee Stallion delivered new music to the chart in 'Beautiful Mistakes' which landed at No.29 with 264 spins. The release earned airplay across 17 stations including the Nova and Hit networks, as well as Wave FM Wollongong, KRock Geelong and Hot Tomato on the Gold Coast.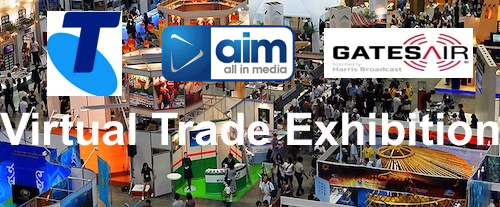 ---
Subscribe to the radioinfo podcast on these platforms: Acast, Apple iTunes Podcasts, Podtail, Spotify, Google Podcasts, TuneIn, or wherever you get your podcasts.