Greg Byrnes, the Group Content Director at Nine Radio in Australia spoke in the first session of today's Radiodays Asia virtual conference.

The network has been enjoying success recently, as a result of format changes and the fact that more people are turning to talk radio during covid.

Byrnes highlighted the important core elements of talk radio, which are still as relevant for the format as they have every been. "Talkback, credible news and people with passion are the core of our programming philosophy," he said.

Talk radio works best when it is live and local, engaging and informative. Companionship and the intimacy that a personal audio medium can deliver are also important for the success of talk formats according to Byrnes.

The Australian bushfires and covid are "prime examples of when people turn to talk radio in important times of their lives." Ratings for Nine's talk stations went up during the period of covid lockdowns in Australia.

Followup after a shift is also important to cement the presenter's link with the audience. "Announcers build a loyal audience by responding to their listeners not just on air but by email, follow up calls and other types of contact," Byrnes told the 400 conference delegates, citing Ray Hadley and Neil Mitchell as examples of presenters who have cultivated that link over many years and can now rely on their listeners to give them important leads on stories.

"Hadley and Mitchell have the common touch and they are champions for their listeners."


As the talk audience changes, Byrnes' strategy for his stations is to find the next generation of talkback hosts and the next generation of commercial talk listeners and deliver them to advertisers in a brand safe environment.

"We have found a new generation of talkback presenters… we are targeting 35-60 year olds and finding that the younger end of that demographic are just as engaged as the older end of the demographic… They want news, opinion and commentary from people they trust and that is attractive to advertisers."
Catchup podcasting also rose during the pandemic because people were time and place shifting their listening habits, so podcasts gave them a convenient way to listen even when they were not in the show's live timeslot. Nine Radio listeners consumed 657,961 hours of podcasts and there were 1,3 million downloads of station content. Ben Fordhams's show was the most downloaded of all the network's major programs.

"Talk listeners are on the rise," he said.
GfK's Deb Hishon confirmed the rise of talk during covid lockdowns in Australia in her presentation later at the conference.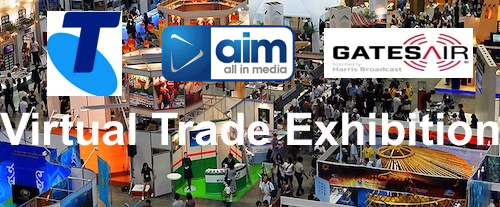 ---
Subscribe to the radioinfo podcast on these platforms: Acast, Apple iTunes Podcasts, Podtail, Spotify, Google Podcasts, TuneIn, or wherever you get your podcasts.