The Jesse Cox Audio Fellowship is back in 2021 to support a mid-career Australian storyteller pushing innovative audio storytelling.

The fellowship supports creative talent in the local audio community by amplifying underrepresented voices.
An award-winning radio producer with a passion for storytelling, Jesse Cox developed innovative programming for Sydney's FBi Radio, ABC RN and Audible APAC, where he shone a light on uniquely Australian stories, changing the sound of Australian radio and expectations of local audio storytelling, before his passing in 2017.
In partnership with podcast studio Audiocraft, the Jesse Cox Audio Fellowship will encourage applications from storytellers of any discipline, continuing Jesse's determination to strengthen and build the Australian audio community.
From 2021, the Jesse Cox Audio Fellowship offers $10,000 to the winning applicant, who will undertake a year-long program of targeted professional development. The fellow will also be supported with mentorships, professional introductions, networking opportunities and in-kind support relevant to their practice.
Inaugural Jesse Cox Audio Fellow, Patrick Abboud, , says: "Being selected as the inaugural fellow has opened up a whole new world (cue Disney theme). Seriously though, this past year has actually felt like a fairy tale. Amidst the chaos of 2020, I was able to stay creative, develop a complex idea into a project with clarity. The fellowship has allowed me to create something on my own terms without having to meet a strict deadline.

"I've had time to try things out, make mistakes, learn from those mishaps, all while building an incredible sonic toolkit to keep making original audio content… The JCAF committee has buoyed me with unwavering support and guidance, and winning the fellowship put me in front of some of the best audio brains in Australia."
Patrick is currently creating a new queer true crime show, 'The Greatest Menace', made possible through his Jesse Cox Audio Fellowship. The 8-part investigative series commissioned by Audible and supported by The Walkley Foundation is due for release later in 2021.
Fellowship founding member, Que Minh Luu, Jesse Cox Audio, says: "Seeing Pat's place within the Australian audio industry take rapid hold over the course of his fellowship year is so profoundly meaningful to us. His talent and storytelling instincts are exactly what Jess would have relished luring into the podcast world – it's a privilege for us to have been a part of it. We're so energised about identifying the next fellow and helping them turbocharge their audio ambition."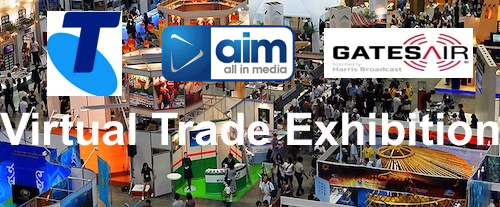 ---
Subscribe to the radioinfo podcast on these platforms: Acast, Apple iTunes Podcasts, Podtail, Spotify, Google Podcasts, TuneIn, or wherever you get your podcasts.