Changes in the latest Hobart survey from Xtra Insights with Hit100.9 now the station listened to most.

The station gained an impressive 4.9 to 21.2, leapfrogging 7HO (down 1.9 to 19.4) and ABC Radio Hobart (down 1.0 to 16.5).

Triple M Hobart also lost audience, down 4.3 to 10.4, dropping it behind triple j, also down slightly by 1.3 to 12.0.

Jimmy & Nath (Hit) blitzed breakfast, gaining 5.2 to 21.8, while Sarah Mick & Johnno (7HO) lost top spot, down just 0.7 to 19.5.
Jimmy Smith and Nath Roye, say, "We couldn't be happier with today's results and we thank Hobart, we wouldn't be #1 without our listeners waking up with us every day. Our listeners are part of our family, everything we do is for them, so have a drink for us today!"
Content Director, Phil Bradley, says: "Jimmy and Nath took on our flagship show four years ago wanting to bring a fresh sound to Hobart radio. After the 'biggest year on record', the breakfast boys continue to deliver that fresh approach every day, jumping into local issues and meeting Hobart face to face.
"Our 2021 workday line-up with Sean B and the return of local identity Matty Newell has provided a competitive Hobart offering. This year's extension of the drive home with Carrie and Tommy, delivers great listening from the school yard to dinner table."
General Manager, Ally Bradley, says: "I am so proud of our team on today's fantastic achievement with Hobart's number one station spearheaded by Jimmy and Nath for Breakfast.
"Today's result is a testament to our team members both on and off the air with our continued commitment to our beautiful city of Hobart. To see growth on Triple M as well is the icing on the cake on this day of celebration. Thank you to our loyal listeners, advertiser partners and the greater Hobart community!"

The Spoonman, Brian Carlton reflected the loses at Triple M, down 5.9 to 10.3.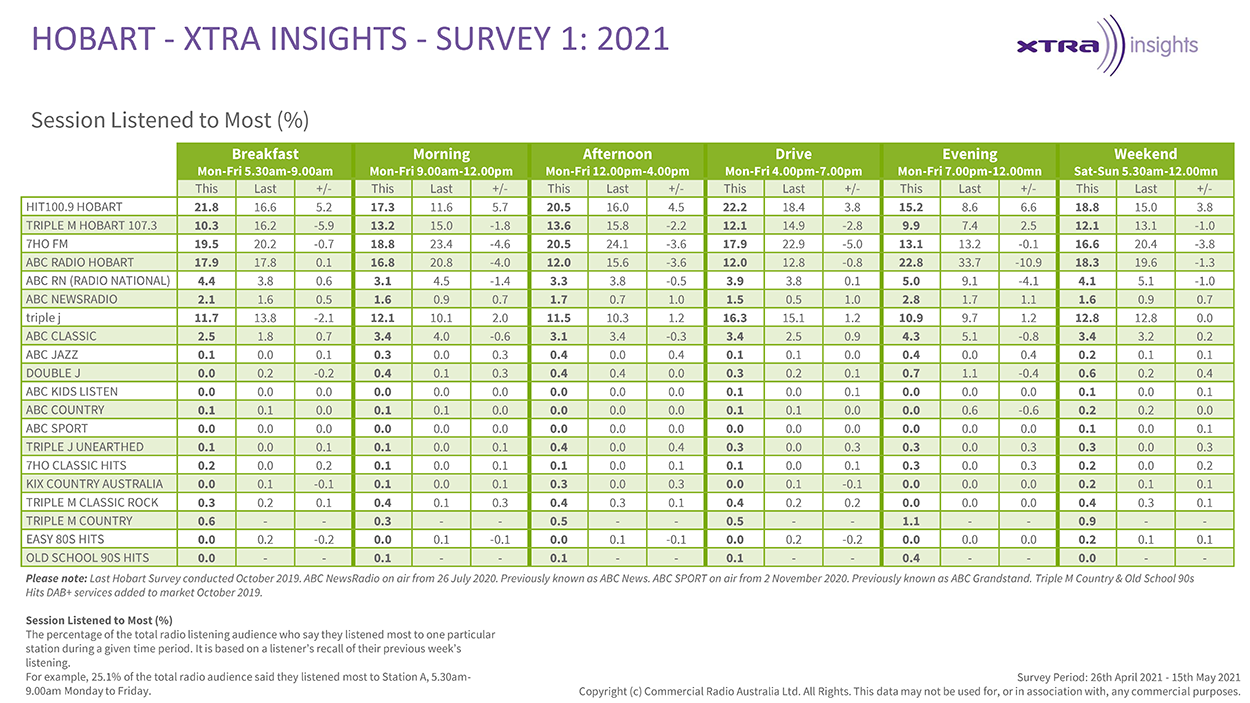 Despite losing their position as the station listened to most, 7HO will be very happy with their numbers with Cumes showing 76,000 listeners, ahead of hit100.0 (73,1000).
7HO Content Director Mark Johnson says, "Thrilled to see 7HOFM attract the most listeners in Hobart, a huge thank you to the entire team who work tirelessly to make great local content and to our wonderful listeners for supporting us in numbers"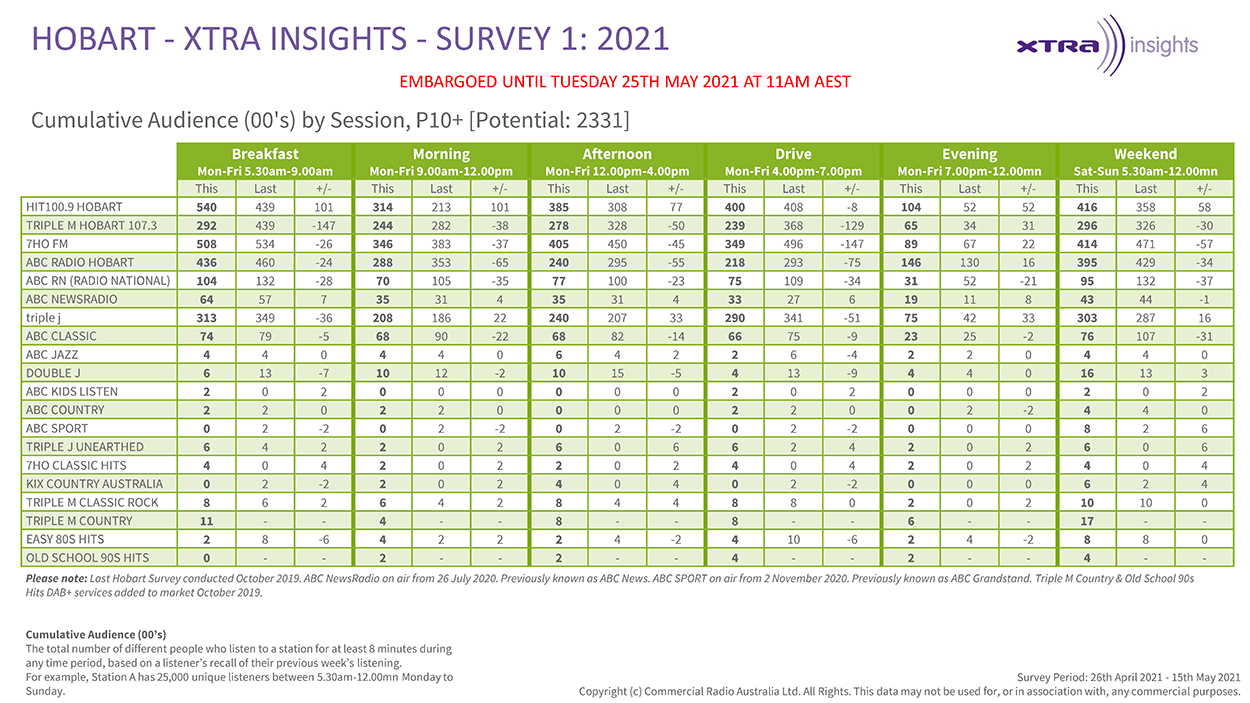 THE SPIN

---
Subscribe to the radioinfo podcast on these platforms: Acast, Apple iTunes Podcasts, Podtail, Spotify, Google Podcasts, TuneIn, or wherever you get your podcasts.