Comment from Peter Saxon
On the eve of Survey 7 we reflected on how the last couple of surveys of each year tend to confound content/program directors.
Just after major talent has been axed to make way for new blood the following year, more often than not, said talent has a blinder of a survey result – such is the radio gods' sense of humour.
More specifically, our focus was on veteran broadcasters Matt Tilley and Meshel Laurie in Melbourne who'd been sacked the previous week by KIIS 101.1, in favour of a little known Kiwi couple Jase & PJ who start next year. As it turned out, the duo's Breakfast show had slipped a further 0.5 to a lowly 5.6 share, providing management with ample justification for their decision.
In the same survey, ARN's other station, GOLD104.3 did, in fact, turn in a blinder to top the FM rankings and #2 overall (behind 3AW) with an impressive 11.1 share. The Breakfast show, with Jo Stanley & Anthony "Lehmo" Lehmann also enjoyed a healthy 0.7 gain, yet just yesterday, they too, found themselves without a contract for next year, their successors yet to be named.
You'd think that the Breakfast show's 8.4 share in a highly competitive market would have been enough to earn the presenters a fresh contract. But no. Not when the shift that's supposed to set up the audience for the rest of the day is pulling significantly less (8.4) than the station's average (11.1).
Risky moves? The second one (GOLD) is perhaps more risky than the first because KIIS is already next to last in a six horse FM race, with little prospect of improving, unless something changed. So, management had little to lose and plenty to gain from making major changes in Breakfast and Drive.

GOLD which was already a steady, if unspectacular performer over recent years, has plenty of scope to perform much worse than it did in last week's survey. ARN National CD, Duncan Campbell (left) was upbeat after the result, describing it as "GOLD's best performance in 10 years as a station and its best performance in 10 years for Breakfast too." I can't know for sure what he was thinking when he said that but it's Winx odds that he knew full well that within a week he'd be announcing Jo & Lehmo's departure.
Campbell went on to offer a clue by saying, "Does it (GOLD) have the potential to stay there (on 11.1)? Absolutely! And that is the goal for us next year: to make sure that its full potential is realised. That's the goal for the network which is why there are all these changes taking place in what is a very transformative strategic change that is designed to reenergise this network next year which we had to do." In other words, they're not going to settle on "good enough" if they can have "outstanding."
Ever since they nabbed Kyle and Jackie O for MIX and then changed the station's name to KIIS, it's been hard to accuse ARN of being risk averse.
Of the changes at KIIS 101.1 to relative unknowns in Breakfast and Drive, Campbell said, "I think any change has a level of risk. I'd say (in this case) it's a small "r" risk. People forget that Hamish and Andy when they came on were unknown as well. So being unknown is not an inhibitor to greatness. I mean Hamish and Andy will go down as one of the best drive shows in radio history."
In any case, with all the changes at KIIS and with Hughesy and Kate replacing Hamish and Andy on Drive at FOX, and the potential audience still in a state flux, Melbourne will remain the most competitive market in Australia going into 2018.
HIT Network Content Head, in charge of FOX, Gemma Fordham (left) says, "I think Melbourne has always been particularly interesting to watch and with a series of changes next year I'm sure it will continue to be so. Keep in mind we had networks with new shows this year and FOX has done a tremendous job in dominating consistently."
Nova100 is only one place better than KIIS, in 4th, on the FM ladder but on a 6.9 share. Its Breakfast team, Chrissy, Sam & Browny is on 7.0 and improving. What's more, it has the best performing Drive show on a national basis in Kate Tim & Marty, who are also sitting in 4th place (FM) in Melbourne. In that market, they've been generally beaten by Hamish & Andy but with them gone, the dynamic could change dramatically.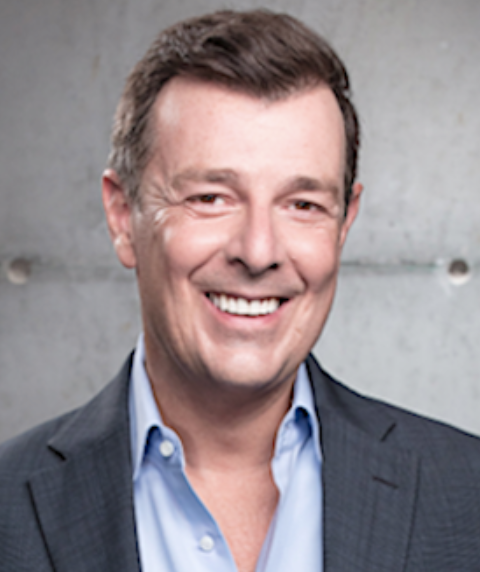 Nova Entertainment Group PD Paul Jackson (left)hopes that that altered dynamic will work in Nova's favour. "What it means for Nova is that Kate, Tim & Marty will continue to power on and hopefully that will give us a real opportunity to cement a number one position in Drive.
"There's no Hamish and Andy either. Hamish and Andy were one of the ongoing strengths of the HIT Network and I think that when you take that away, it will be more difficult for them," says Jackson who then offers the following observation, "From a distance, to me, as a listener it looks like Hughesy and Kate are a great listen but they suit the ARN stations more than they might suit the HIT stations.
"And then you've got Will and Woody. I don't know the act particularly well. I heard them a few times in Perth. I think they are good broadcasters but equally they may have to adapt to be mature enough to fit in with the KIIS – ARN position. Almost looks to me that Will and Woody is a better fit for SCA as Hughesy and Kate is for ARN. Only time will tell."
Fordham says, "The KIIS changes have taken the station quite young. Clearly they feel that is where they want to be. We prefer to be broader in appeal. Great content resonates no matter what. However, now that I live in Melbourne I know how Melbourne loves Melbourne. It's a tough market to get traction in as an outsider and I think KIIS will have that to contend with that for a while."
Between FOX and Triple M, SCA harvests a 14.3 share of the Melbourne market while the ARN duopoly, KIIS and GOLD, commands 17.3 with NOVA and smoothfm attracting a 17.0 share.
With players in motion anything can happen. Game On!
Peter Saxon