I first met Jon Blake "Blakey" or Jonathan to his partner Cheryl, in 2012 when I was remote broadcasting from Triple M in Adelaide and Blakey had just started with the breakfast team after a very public "defection" from FIVEaa.

We were like the new kids at school (although I doubt our heads were going to be flushed down the loo).

We'd make cups of tea together on the hour and chat away about everything and anything including his chook yard that he monitors at work via CC TV, before eventually I was invited to his home.

For someone described as the "King of Radio Comedy", there are no airs and graces about this man and he's certainly no court jester.

Jon Blake is as intelligent as he is funny and a vague geek. He has a 3D printer and makes "things" for around the home, owns a drone, a remote control boat, walkie talkies and loves throwing water balloons .

It was just a couple of weeks ago by the pool and over a few cans of Melbourne Bitter, I discovered Blakey is celebrating 40 years in radio and thought it deserves to be acknowledged in an industry that can be so ruthless.

Blakey first started in 1976 as a 19 year old at 6KG Kalgoorlie and was there for 18 months. He was offered a job at 3SR in Shepparon, Victoria and spent 4 years there. He went on to get a job in 1981 at 2NX in Newcastle, for 6 years. At the end of 1987 he was doing breakfast with Stewart Horne and they were offered the breakfast show on 5KA in Adelaide.

He went through the transition to KAFM and was eventually fired.

He did breakfast at 102FM for a year before again being fired.

Blakey then did voiceovers for a couple of years until he ended up at FIVEaa doing "silly bits" for Barry Ion's breakfast show.

So Blakey, are you proud of the milestone?

"Pretty much, because I don't know how to do anything else".

You claimed censorship imposed on you by FIVEaa forced you to jump ship and move to Triple M – just how much has radio changed in the last four decades?

"I remember in 1978 as a 21-year-old asking my boss if I could say the word 'bloody' on the air. "Absolutely not!!" We can be a lot free-er with our language now.
There will be a time when the 'F' and 'C' words will be acceptable in some situations, which is how is should be.

Broadcasters need to be able to express themselves in whatever way they choose, and if the market doesn't like it, it won't listen and the broadcaster will be gone. Simple.

I don't understand being offended by the sound of a word, it's so silly".
( I am about to censor one of those words, which I know he'll hate).

Once you got to Triple M it wasn't long before you were facing a possible legal stoush over the Snowy Carter "slur" – having just defected amid claims of censorship at FIVEaa, what was the advice from SCA management?

"Well, advice is a nice way to put it. It was decided that an on-air apology would be appropriate. You shouldn't defame people but this was obviously a joke so I was a bit pissed off".

You were in a tirade with the Intercontinental after they asked your partner to leave because of her clothing. You didn't hold back on how silly you thought it was…I am guessing you are not one to worry you're a high profile figure and shouldn't create waves?

"Well I didn't apologise for anything because we did nothing wrong. I've yet to meet a child who's upset by a woman wearing a slightly see through blouse with a black bra underneath. That was the explanation we got for being asked to leave. I don't need to make waves; I was just ticked off.

She looked great by the way".

You've been described as the "King" of radio comedy – how does that sit with you?

"It's not comedy, it's just being silly and telling the truth. I don't hear much honesty. I'd rather hear someone on the air telling me what they think, rather than what they think the audience wants them to think. Such a copout".

You often say you are more than funny voices; do you worry that's what you are known for 40 years down the track rather than a broadcaster?

"Yes. It's a kick in the head".

Who have you admired in the industry over the duration of your career?

"Howard Stern, Rick Melbourne, Gordon O'Byrne".

What are your best radio moments from the past 40 years?

"The time I crossed to a greyhound race at Cannington Central in Perth. The race caller's name was John Hunt. I said "Now for race 4, here's John *unt at Hannington Central."

My proudest moment, they can't 'get you' for an honest mistake. The second proudest moment hasn't happened yet".

How did you celebrate the official day your career began 40 years ago – was it a milestone you wanted to acknowledge?
"No I forgot until a week later".

Did you have a cake?

"Yes. The last time I saw it it was flying through the air towards me, Cheryl and the husband of the person conducting this interview. She may like to explain further".

No comment.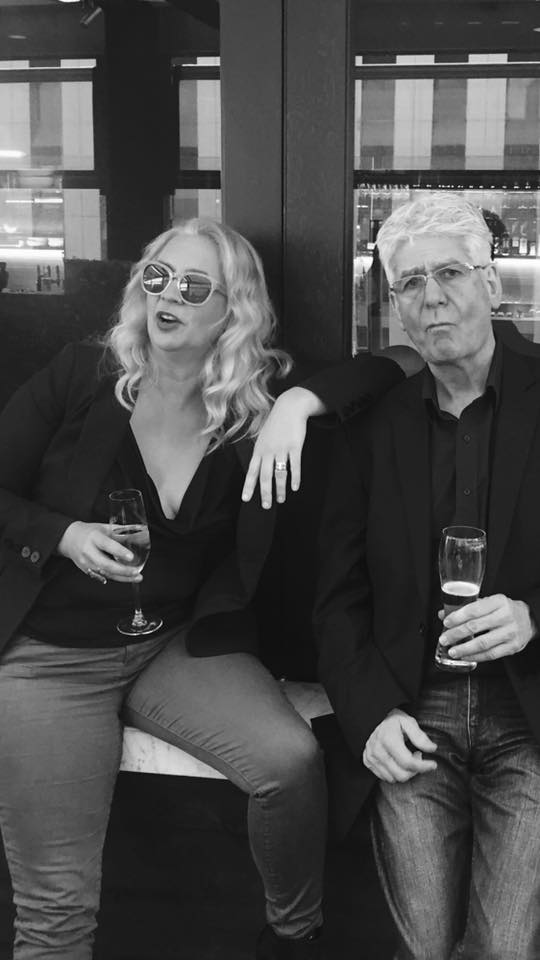 Me with Jon Blake as he looks now.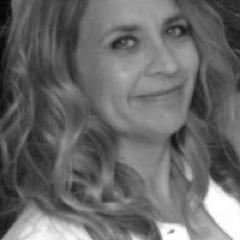 Kim Napier