The Jones effect on 2CC has been minimal but positive in the latest GFK Canberra Survey with the station gaining 1.5 overall and 0.5 in breakfast.
Alan Jones replaced Tim Shaw in mid July and the Ray Hadley Morning Show was extended to run from 9am to midday.
Most gains on 2CC have been in the 55+ demographics and the biggest gain during the day was in mornings, up 3.9 to 9.0.
Overall Mix 106.3 still leads (18.3), while Hit 104.7 took a hit, down 2.6 to 15.4.
triple j was another improver along with 2CA, both up overall and in breakfast, with Ben & Liam making the biggest gains, up 2.7 to 14.0, moving them just behind Ned & Josh (Hit), but still trailing Kristen and Nige (Mix) who are up another 0.2 to 17.3.
Mix 106.3 won the survey with 18.3%, followed by Hit 104.7 on 15.4%. Triple J was third on 12.7%, followed by ABC Canberra, steady in fourth place. ABC Classic FM was fifth.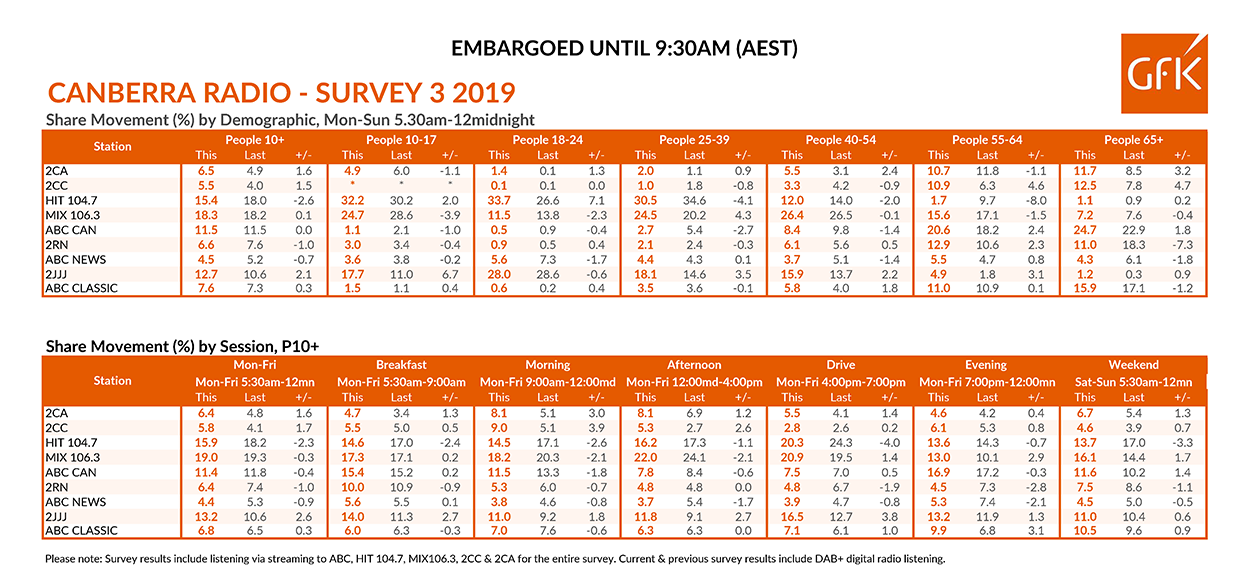 A quick look at the cumes, and Hit 104.7 and Mix 106.3 dominate with 141,000 and 140,000 respectively, almost double their nearest rival with triple j's 84,000 and ABC Canberra 79,000 a long way back.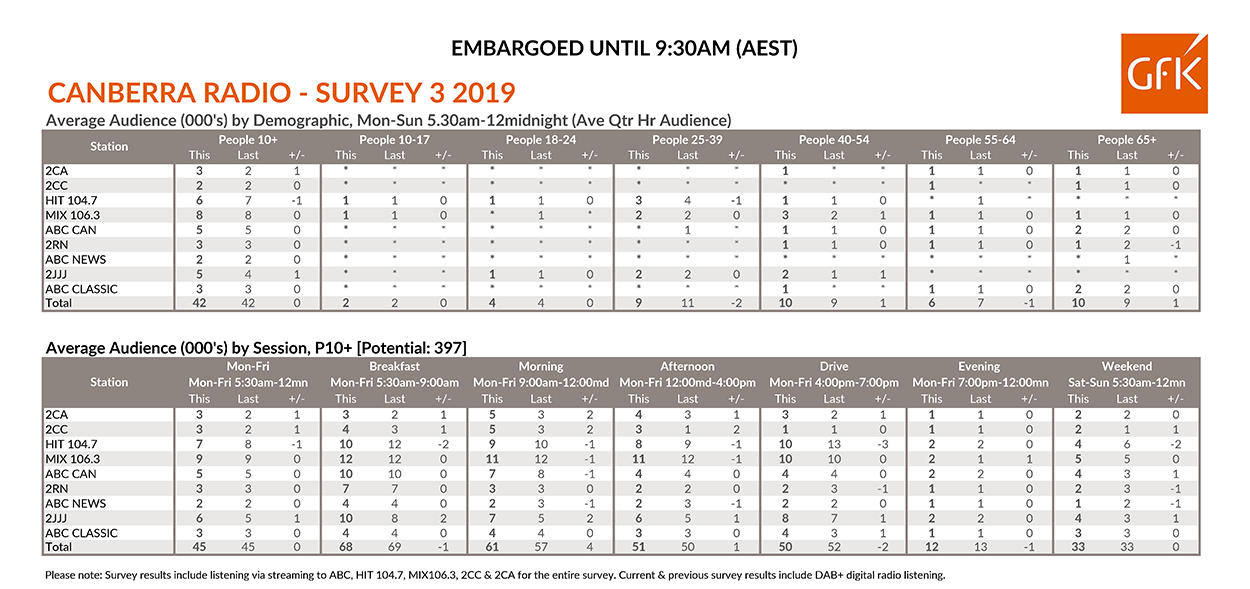 THE SPIN