Lockdown over! After 57 hours on RED ALERT from Cyclone Veronica, Karratha has been given the all clear.

The Spirit Network covered the progress of the cyclone live and local across the weekend to keep the residents of the Pilbara up to date with the very latest info.

Pablo Miller from Spirit Karratha broadcast for 12 hours from 7AM-7PM on Saturday before evacuating the studio when the Red Alert was called, to be home safe with his family.

"There was an incredible sense of community spirit out there during the ordeal. Karratha residents really rallied together to help each other out, and then keep each other entertained during the lock down.

"It was a privilege to provide the listeners with the very latest from Bureau of Meteorology, SES, Karratha Mayor, Horizon Power, Water Corp, WA Country Health." Pablo said.

Matt and Angie who then anchored the show from Sunday to Tuesday morning were blown away with the regional WA response.

"I've covered a fair few news events like federal budgets, leadership spills and elections – but, in my eyes, our Cyclone Veronica coverage topped all of those in regard to effort and teamwork! No one bat an eye lid – and the listener response from those on the ground to Spirit HQ was truly fantastic. We need to let our listeners know that in an important time of emergency, we weren't going to leave them in the lurch. We were able to broadcast all relevant information in a timely, round-the clock, manner – with a steady flow of coffee!" said Matt.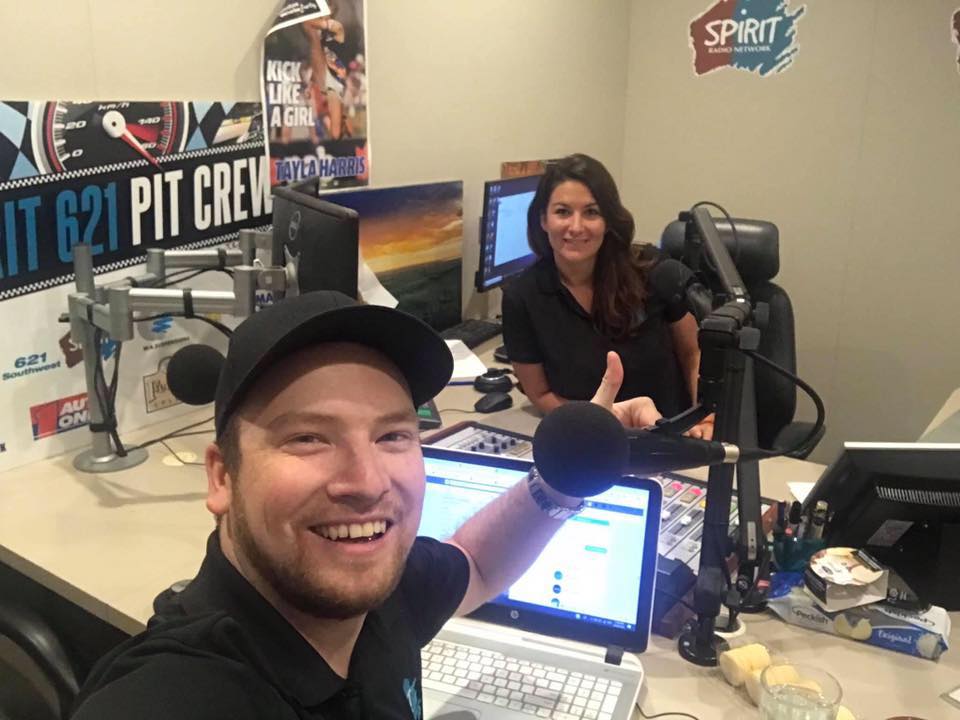 Angie said: "I've been in a few cyclones myself but never covered one for the radio. Watching the news and updates coming through, alongside the humour and 'taking it on the chin' attitude of the communities affect has been thoroughly entertaining. Credit to the hilarious legend who created the 'Cyclone Veronica' Facebook identity, comic relief in times of stress can't be undervalued. With whole towns on lock down for 57 hours it wasn't just the boredom levels on high but the creativity as well with some brilliant videos and photos of how residents were entertaining themselves being sent through."

The first baby born during the cyclone was appropriately called Veronica as well and we're potentially expecting a baby boom in about 9 months or so too….
Thanks to Pablo Miller (below) for this report.