This week in the AirCheck National Radio Airplay Chart Ke$ha has jumped 7 places with 'Praying' up 160 spins on last week.
This is the first single of her new album, 'Rainbow' released on 11 August. The track which was released 9 weeks ago was off to a slow start but was spun on 21 stations last week.

Maroon 5 and Lauv were the week's highest movers with 'What Lovers Do' up 227 spins, while 'I Like Me Better' received 175 more spins than the previous week.

There was no movement in the female dominated Top 3 with Pink, Jessica Mauboy and Taylor Swift all holding onto their places 1, 2 and 3 respectively.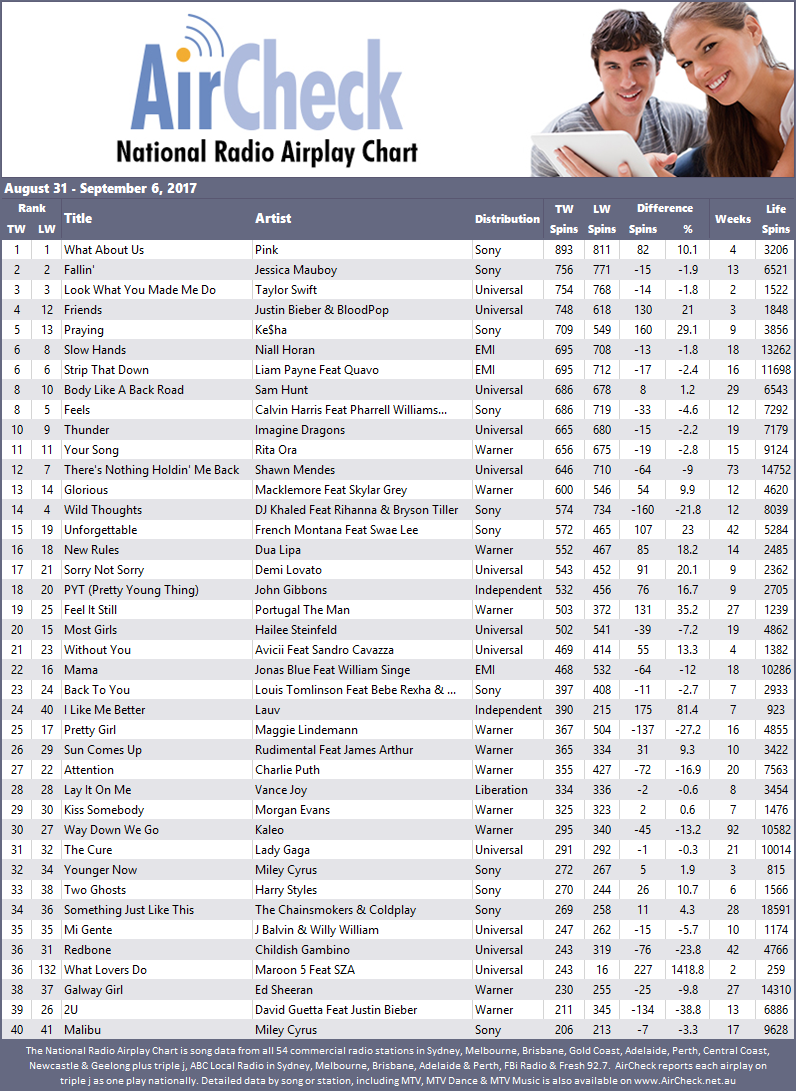 Stay up-to-date with the AirCheck National Radio Airplay Chart @ radioinfo.com.au/knowledge/chart