Kyle & Jackie O top the numbers game for a single market in Survey 2, gaining 60,000 listeners for a total of 622,000.

Ross & Russel (3AW) regained some of their losses from Survey 1, up 47,000 to 598,000, while Chrissie Sam and Browny at Nova moved into third spot with a gain of 57,000 to 544,000.

Bogart Torelli & Glenn Daniel, Fitzy & Wippa and Fifi Fev & Nick all have over 500,000 listeners in their individual markets.
There are six stations with over 1M listeners, headed by smooth 95.3 (1.120M), Gold 104.3 (1.111M), NOVA96.9 (1.082M), Fox FM (1.076M), KIIS1065 (1.063M) and Nova 100 (1.054M)
Notes on our report:
Data is sourced from GfK's publicly released figures and interpreted by radioinfo.
Source: GfK Radio Ratings, Survey 2 2021 Cumulative Audience (000's), Mon-Fri 5:30am-9:00am, which reports the total number of different listeners who tune into Breakfast Mon-Fri 5:30am-9am.
Cumes are a measure of listeners, not listening-to-radio.
Data displayed reflects the published timeslots in the GfK ratings report, although not all shifts may stick to the GfK/CRA timeslots. For example the GfK breakfast timeslot is between 5:30am-9am, but KIIS 106.5's Kyle and Jackie show runs 6am-10am and 3AW's Ross & Russell show runs 5:30am-8:30am, ABC Sydney's Wendy and Robbie runs 6am – 10am and incorporates News and AM. Please take individual show times into account when reading our charts.
Data for individual show timeslots is not available in the published ratings report.
Population size of each market varies. This report displays cume figures that are not proportional to market size.
Click on each chart below for a larger view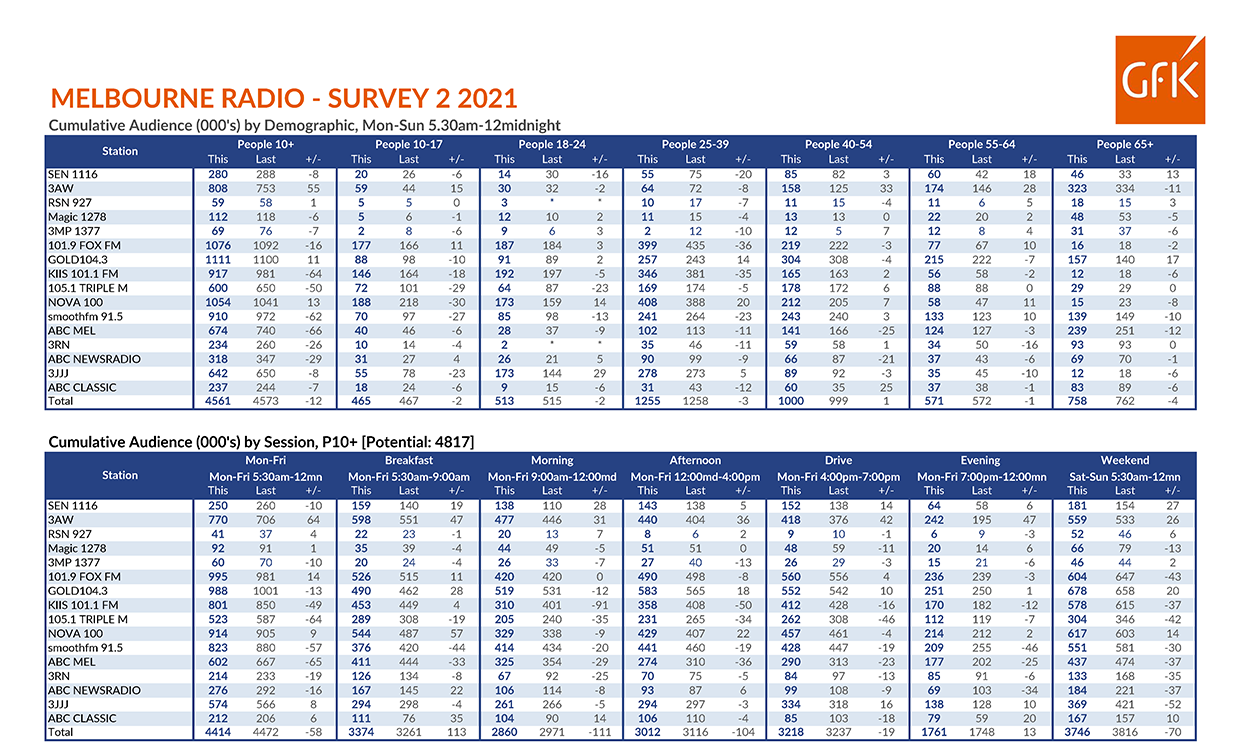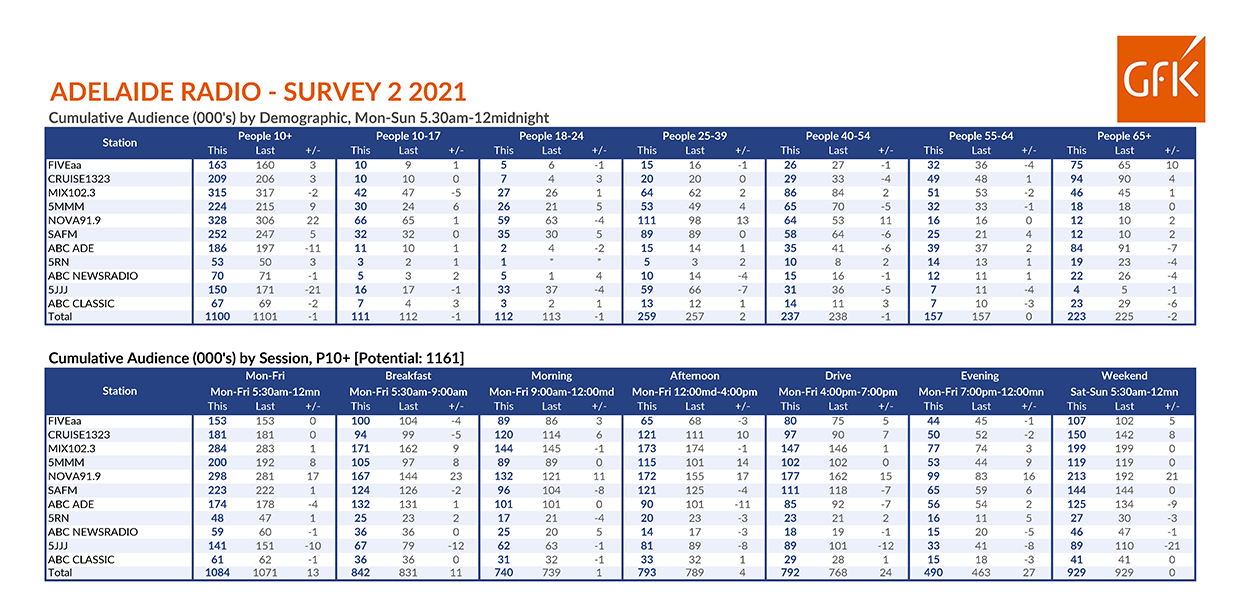 See also Results, Analysis, and DAB+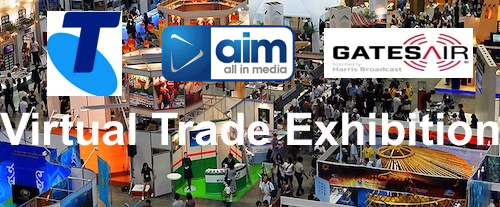 ---
Subscribe to the radioinfo podcast on these platforms: Acast, Apple iTunes Podcasts, Podtail, Spotify, Google Podcasts, TuneIn, or wherever you get your podcasts.