Kyle & Jackie O may have lost their mantle as the top Breakfast show in Sydney by share, but they still have the biggest numbers in a single market with 572,000 cumes in survey 5.

Sammy J (ABC Radio Melbourne) is only just behind with 567,000, with Ross & Russel (3AW) steady on 560,000.
Gold 104.3 has the biggest audience overall with 1.060M listeners, just in front of Fox FM (1.053M) with KIIS 1065 (1.038M), Nova 100 (1.035M), Nova969 (1.004M) and smoothfm 91.5 (1.002M) all over the million-listener mark.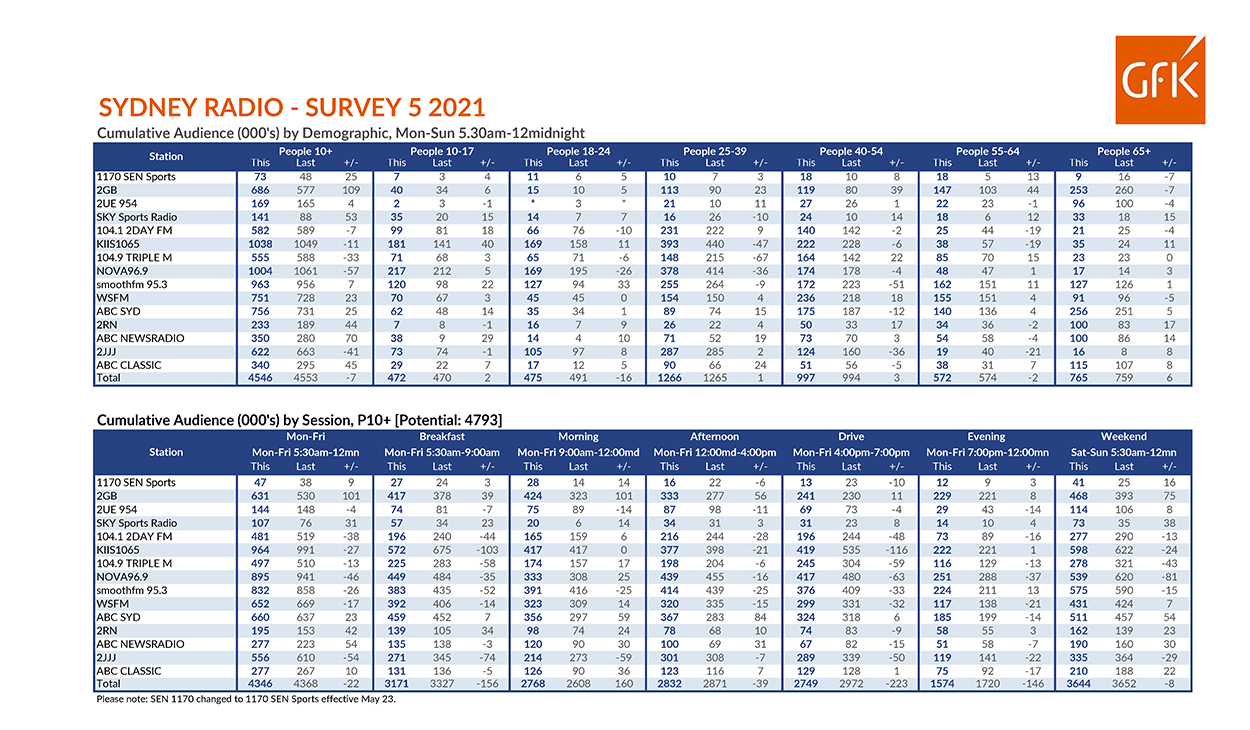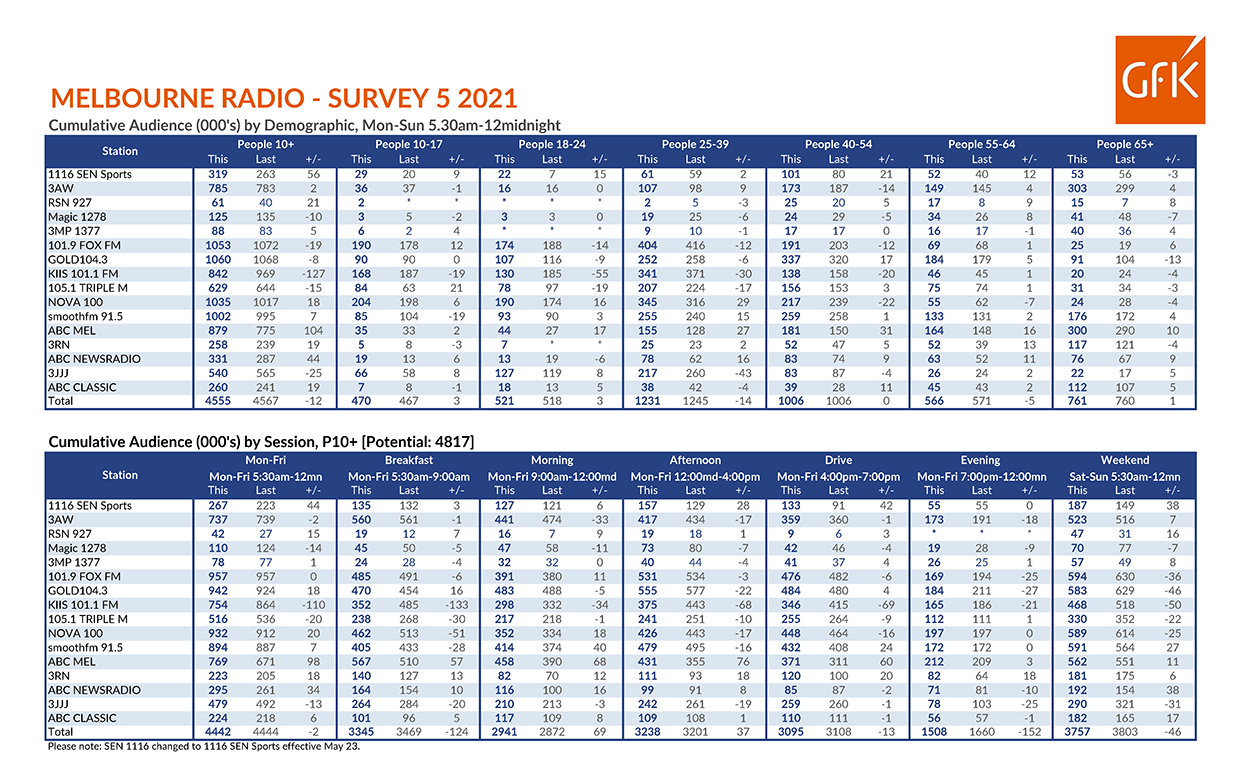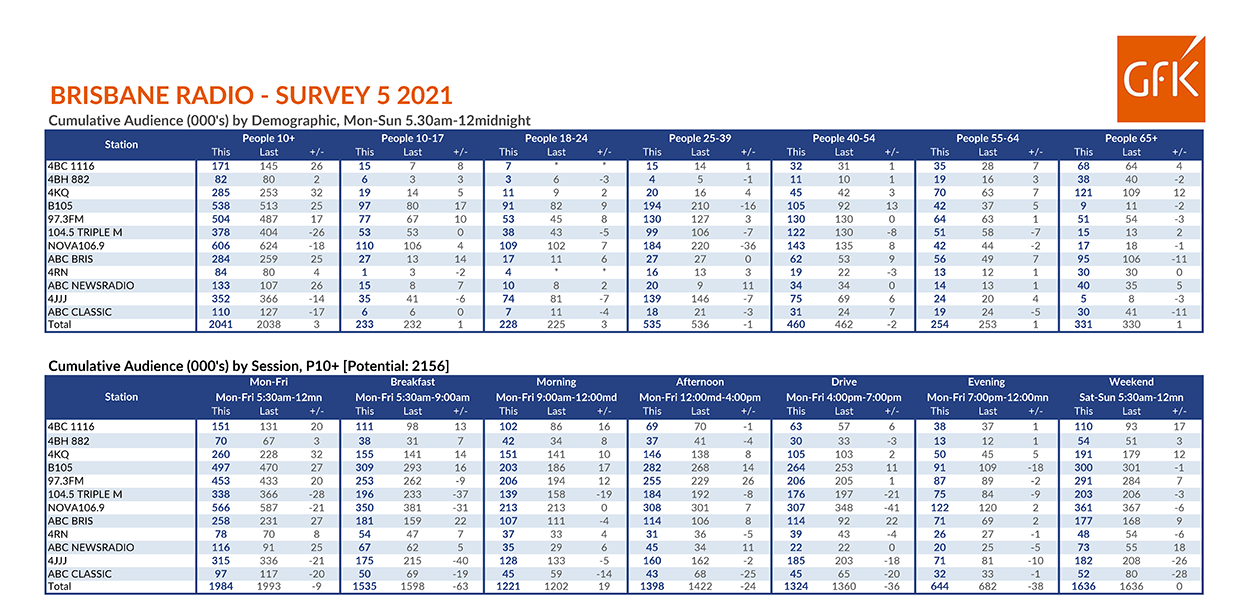 Related reports:
Digital: Coles radio retains its position on the top shelf
Breakfast Trends: Trend Graphs tell the story of breakfast across the nation
Marketing & PR: Spin Cycle
Raw Results
Previous survey results here.