Radio ratings survey 5 has been released.
The survey was conducted by GfK for Commercial Radio Australia between Sun May 23 to Sat Jun 26 & Sun Jul 11 to Sat Aug 14, 2021. Results were delayed by one week and more electronic diaries were used in this survey as a result of covid lockdowns in various cities.
All cities experienced covid restrictions or lockdowns during at least some of the survey period, which was favourable for talk stations.
Related reports:
Cumes: Kyle & Jackie O still have the numbers, but Sammy J is just behind
Digital: Coles radio retains its position on the top shelf
Breakfast Trends: Trend Graphs tell the story of breakfast across the nation
Marketing & PR: Spin Cycle
Previous survey results here.
Click the charts to pop out a full size image.
AM/FM/DAB+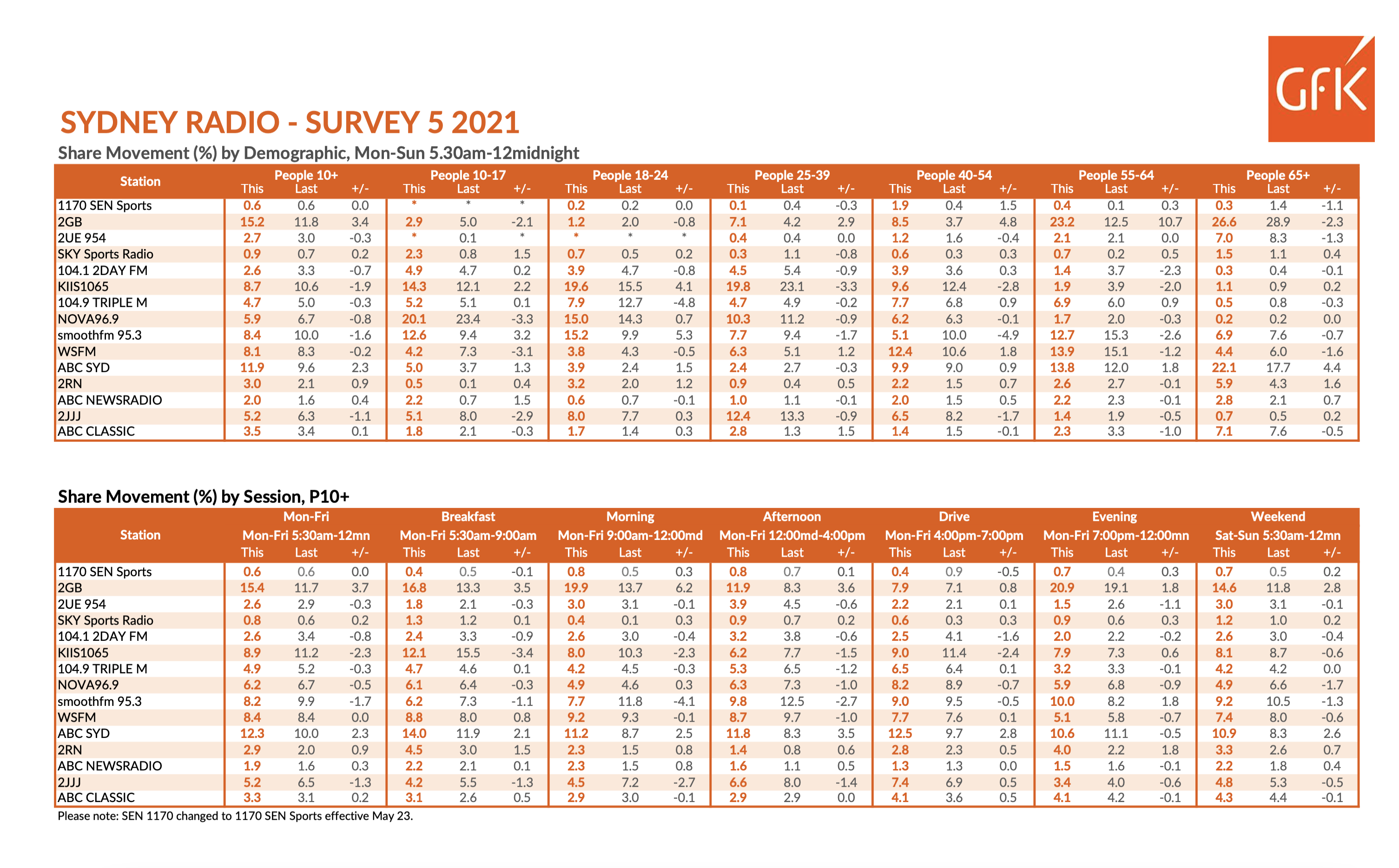 Fordham regains breakfast ahead of ABC then KIIS
2GB back to top position overall
ABC Sydney second place overall and second in breakfast
Kyle and Jackie on KIIS drop to third place in breakfast timeslot
Music stations drop
2DAY FM drops below the 3% point, down 0.7 to 2.6% overall.
In the crucial Sydney breakfast race 2GB regained top spot in the breakfast timeslot (note that not all breakfast shows stick to the exact time belt used by GfK). Breakfast trend chart below, see our more indepth Breakfast Trends report for more info and interactive charts).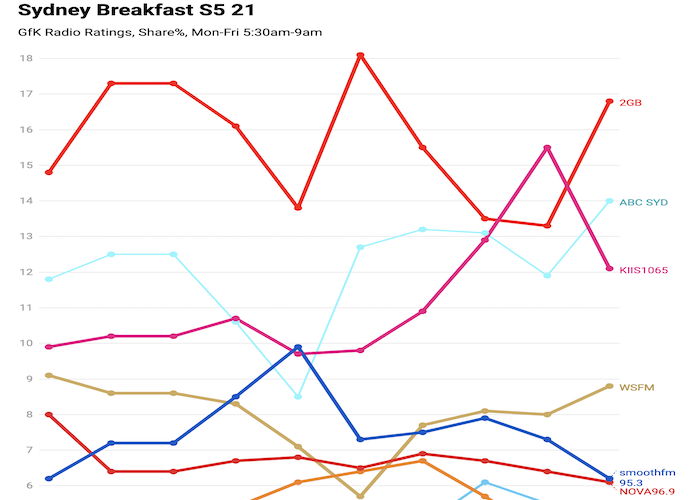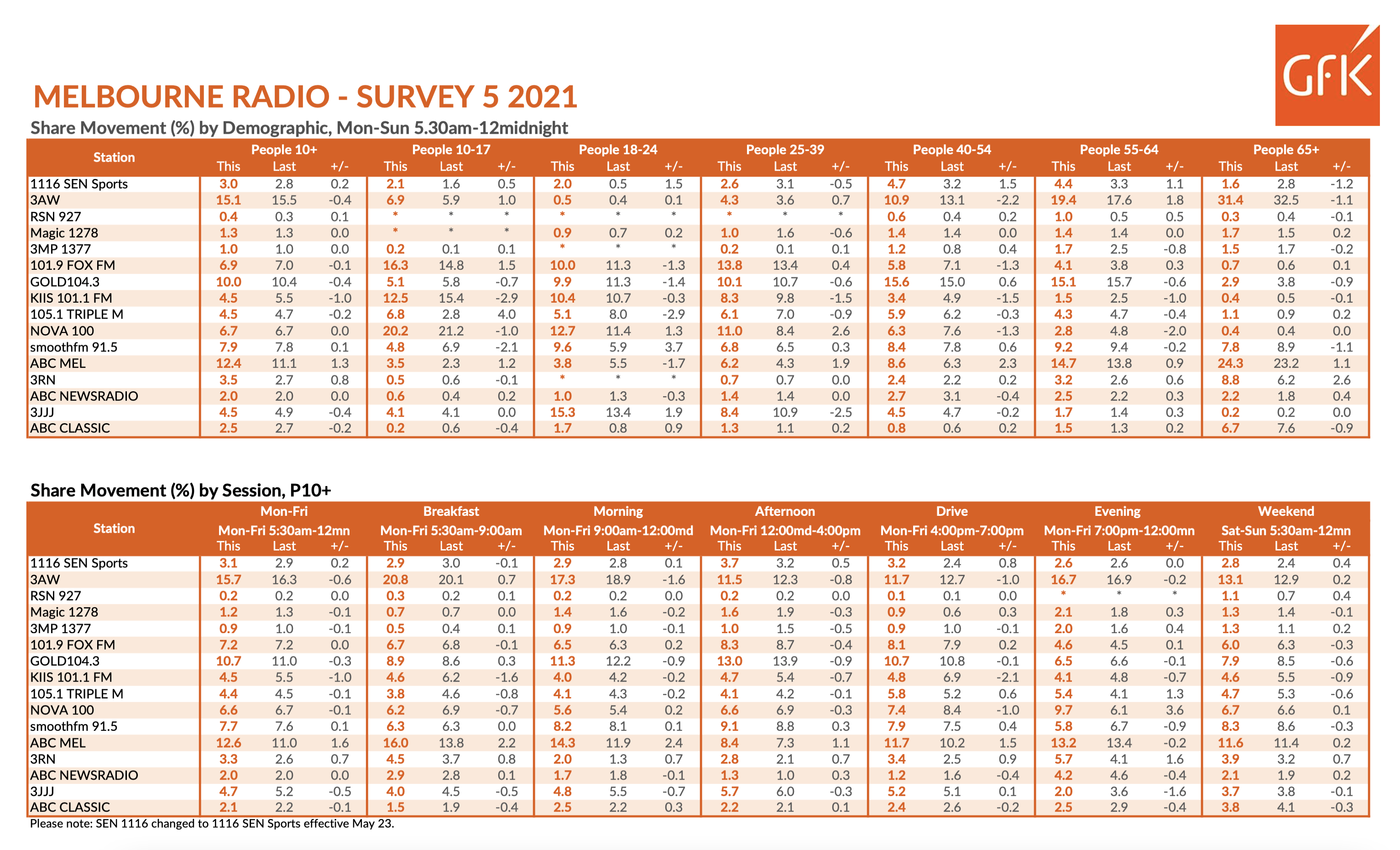 3AW top postion overall as talk stations surge during Covid
Second placed ABC Melbourne gains further
Third placed Gold the number 1 FM station
3AW wins breakfast ahead of ABC Melbourne
Gold's O'Connell has the top FM breakfast show
KIIS drops as PJ leaves and Lauren joins the show
Nova, 97.3FM and 4KQ all share equal top position
B105 second overall aftegr the top 3 leaders, followed by sister station Triple M
ABC Brisbane in third place
Nova retains top breakfast spot against a resurgent 4KQ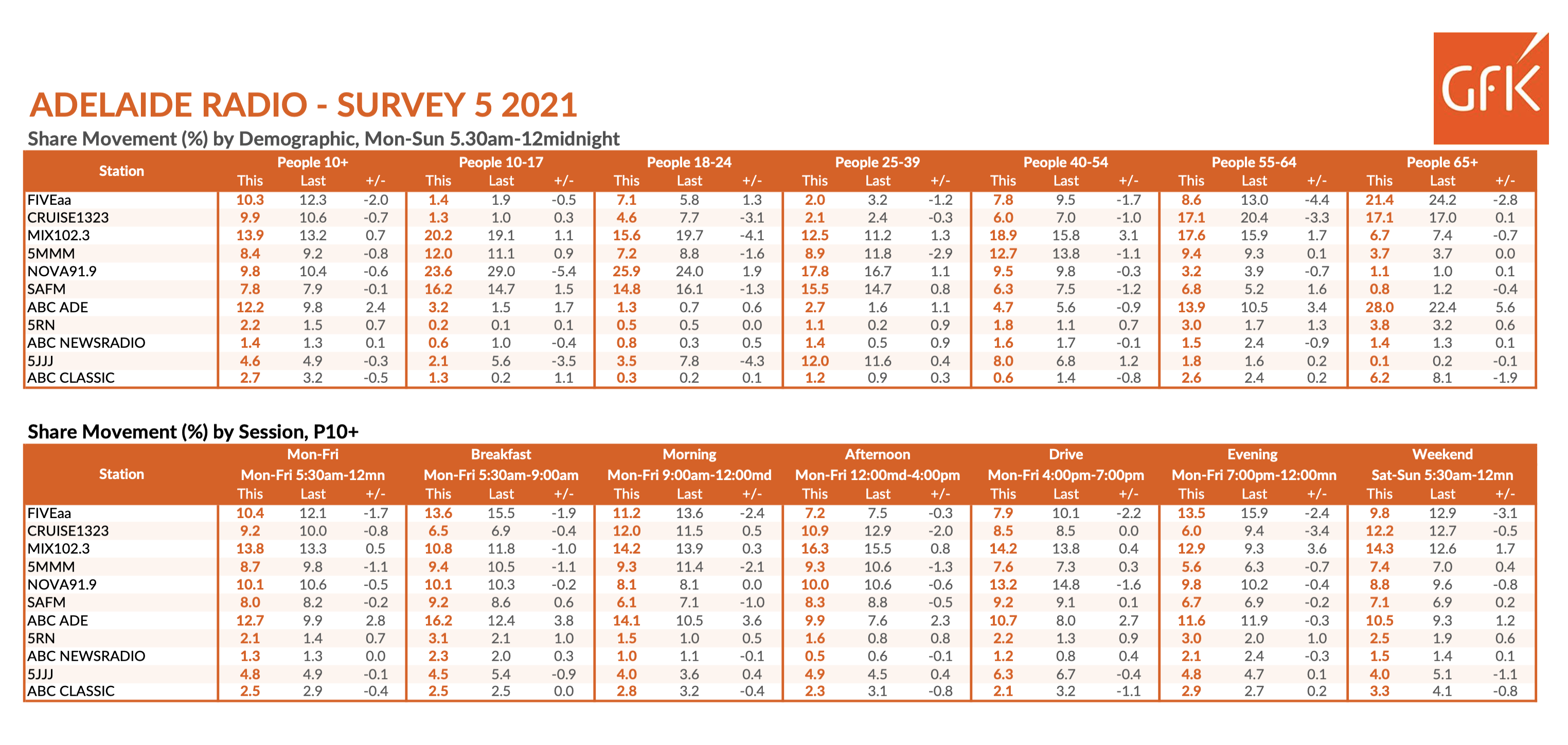 ABC Adelaide surges into second place with then biggest gain in this market
FIVEaa suffers biggest fall, dropping by 2.0 overall, bucking the trend towards talk
Mix strengthens top position, ABC second, FIVEaa third overall
ABC Adelaide grabs top breakfast show from FIVEaa
Mix has number 1 FM breakfast show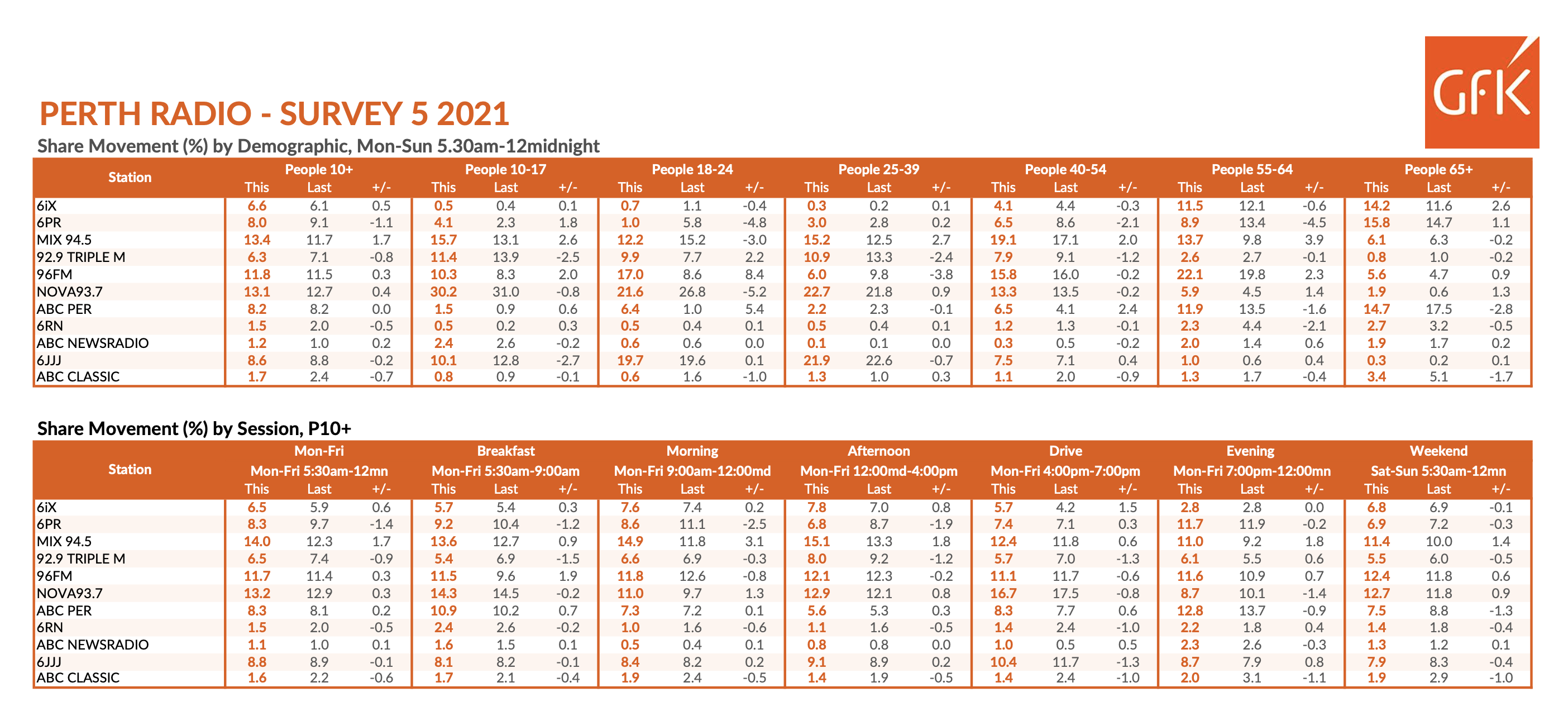 There is a new leader in Perth, Mix regains top spot with an increase of 1.7 overall
Previous leader Nova slips back 0.4 to 13.1%
6IX gains slightly, ABC Perth stable
96fm in third position
Nova retains top breakfast show, Mix breakfast increases
Go to the DAB+ Digital results here.