Mark Spurway reports from NAB for radioinfo.
Every April, broadcasters and tech heads head to Las Vegas for the largest broadcast convention in North America. This year's theme 'The MET Effect – Media Entertainment Technology' brought together over 102,000 attendees from 160 countries to visit the 1700 exhibitors.
Convergence of broadcast streams continues to be the hot topic at this year's convention, which is attended by a large number of Australian broadcasters and equipment suppliers every year.
Keeping up to date with the technology changes is a challenge for radio stations and the massive shift in convergence technologies over the past 2 or 3 years is evident everywhere at the NAB.
Podcasting has taken centre stage with dedicated exhibition space providing Podcasting content and showcasing more specially designed portable audio and video recording equipment. One that captured my eye was the Go Mic Mobile system, designed for use with any smart phone to capture digital content.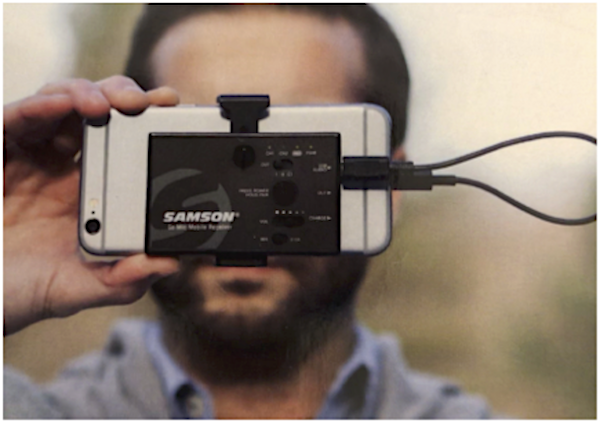 The ultra portable digital wireless system is a great tool for journalists and budding podcasters as it allows for the capture of audio and video content in high definition quality anywhere you have your phone. The gear turns your smartphone into a professional level video camera and audio recorder. It is simple, light weight and totally portable.
Virtual Radio is also a hot topic at this year's NAB. What it virtual radio?
In simple terms it allows for the central storage of content data that is used daily by radio (scheduling, music library, listener calls, interviews, etc). The central storage is generally cloud based technology, accessed locally by each station in a network. For radio networks it allows for a significant reduction in engineering costs, as well as running and maintenance costs, as studios become very simple in design with a smaller mixing panel (mixer and mike system). The larger hardware equipment now seen in most radio stations would be stored physically at a centralised location and in the cloud. It eliminates the requirement for large rack space and cuts down on air conditioning and power costs.
Normal studio builds can take up to 6 months. A virtual studio build can be done in 4-6 weeks or less if the centralised infrastructure is in place.
A number of radio exhibitor stands at this year's NAB targeted this technology enthusiastically. Broadcast Bionics is one of the exhibits that has embraced it well. The company has just designed a virtual radio system that the BBC is rolling out across their regional stations in the UK.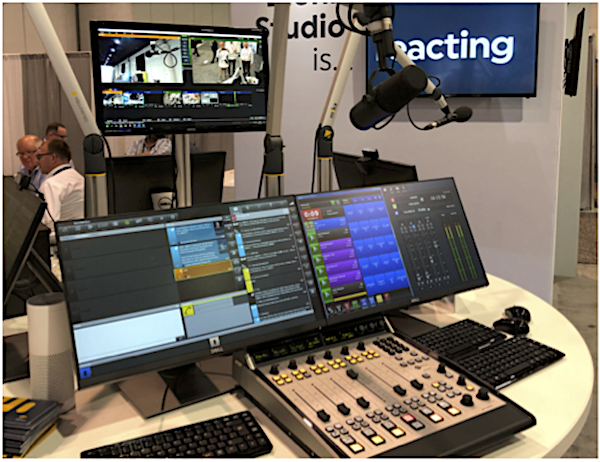 Broadcast Bionics also have the Bionic Director studio camera system, which is now in use in an number of Australian radio stations. This system provides for placement of small HD cameras in studios to capture live vision, with smart audio technology driving the switching of camera vision shots via live mikes. It is a very clever system and is great for radio as it becomes a more visual medium, driving content through web sites and social media. It also can use storage capacity to keep a log of content events for specific periods.
Editing video for radio web sites can be time consuming. At the NAB Show, firms WIBBITZ and ctpro were exhibiting their latest software. Their products makes editing video from smart phones and studio cameras a breeze with the ability to produce short professional video packages.
The NAB Show is not just about exhibits. Running adjacent to the exhibition are session streams. One that caught my eye was a themed afternoon session on the automotive sector and new technology being developed for in-car radios.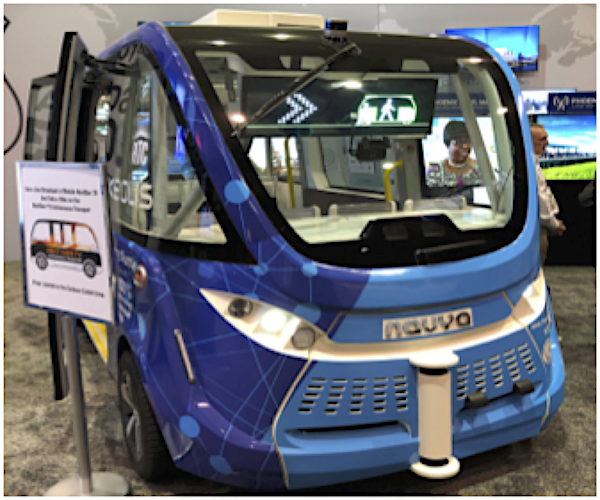 Audi and General Motors presented their new integrated infotainment platforms with radio at the forefront of the new technology.
Audi, in particular has a new platform in the Audi 7 model. "People like radio" in their words has driven the new infotainment platform in the A7 with seamless connection from radio on FM/AM and DAB to the individual on line stream of that station if available. Integrated text and display features are also in the platform which will be rolled out progressively to other Audi models and the Volkswagen range as well.
Other exhibits included RCS, which has a new innovation in speech recognition – radioinfo will cover that in a later article.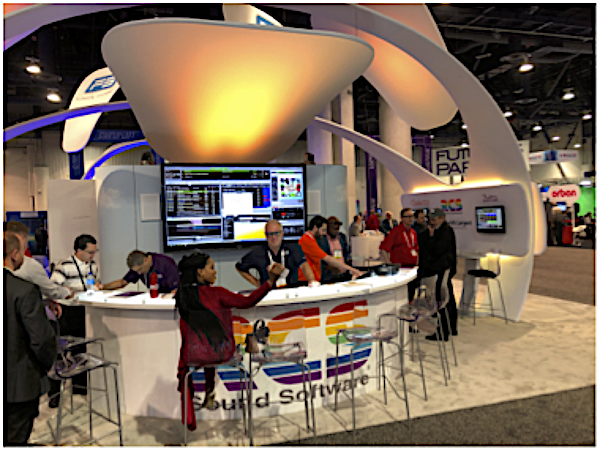 The NAB Vegas Show is one for tech heads and great innovative ideas. This week's massive event did not disappoint.
About the Author:
Mark Spurway is proprietor of SandMark Media, offering consultancy and management services for radio.
After a programming and management career in commercial radio, Mark joined the ABC, where he headed up the national broadcaster's national transmission department until leaving to begin his own business.
Contact: [email protected]
p>


p>