The release of the Autumn/Q3 RAJAR figures from the UK has shown a distinct difference in the type of audio consumed on Smart Speakers and Smart Phones, and for the first time, Headphones.
According to the research, 75% of all listening done on a Voice Activated Speaker such as an Amazon Echo, Google Home or Sonos1 is to Live Radio.
On Demand Music has a share of 23%, Podcasting 1% and Audiobooks 1%.
On phones, On Demand Music attracts 44% of listeners, Podcasts 18% and live radio at 15%.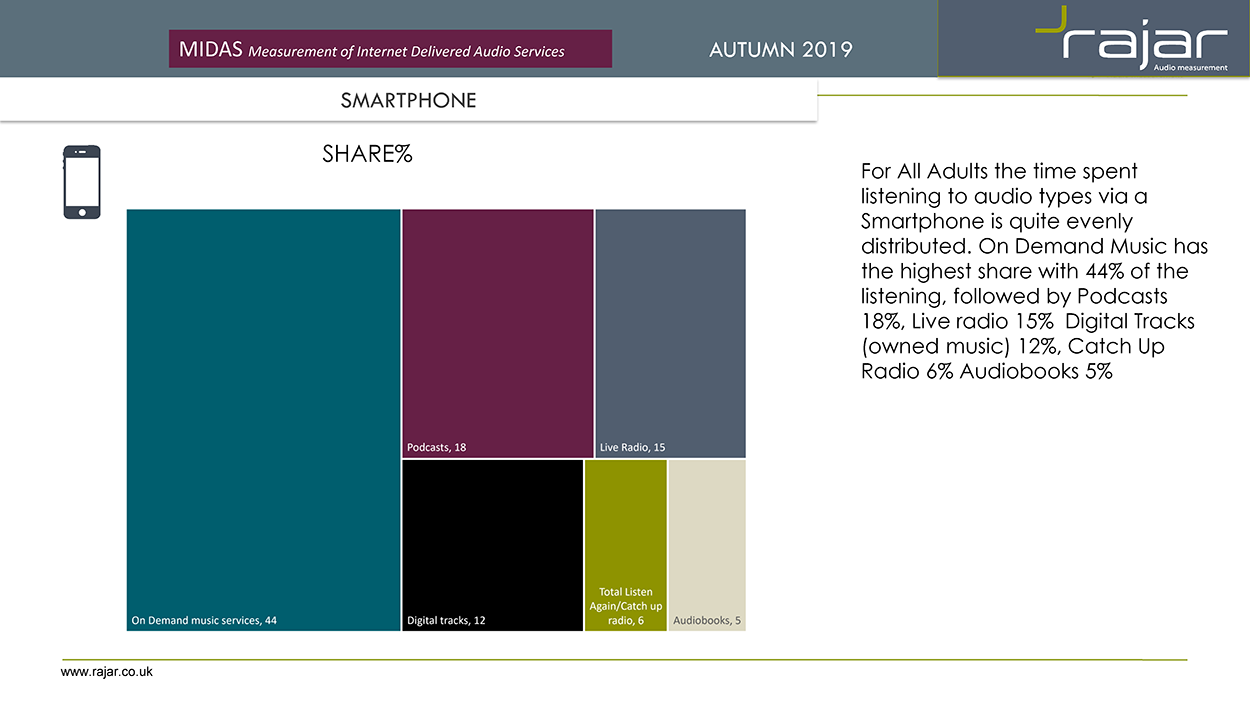 In this quarter RAJAR also looked at audio consumption on Headphones where the reach for Podcasts/Downloads (55%), leads Digital Tracks and Audio Track with live radio at 12%.
Speaking at the CBAA conference in Melbourne today, Audio Futurist, James Cridland, says that the lesson and recommendation for radio stations, is that
Live radio is for Speakers, while
Content (podcasts and 'listen again' ) is for headphones

Live radio still reaches 93% of listeners with DAB+ reach now at 52%, while most listening is at Home (57%) with 48.5 million adults or 88% of the adult (15+) UK population tuned in to their favourite radio stations each week.
The total average number of weekly hours listened to radio for this Quarter is 989 million with the average a listener tuned in for 20.4 hours per week.