With the retirement of veteran staffer Graham French, South Coast and Tablelands Broadcasters has appointed Tricia Duffield as News Director of station 2ST and Power FM coast and highlands.
Duffield is a veteran journalist with decades of experience in print, television and radio broadcasting. As a news journalist she has covered the tenure of nine prime ministers, reported on natural disasters from bushfires to cyclones and interviewed some of the world's most famous celebrities.
But, in keeping with the Grant Broadcasters philosophy, she says it's not always the big names or the big stories that are important. Duffield's preference is local news, for local people.
Tricia Duffield's media career began at the Sunday Independent newspaper in Perth, followed by a move into radio news at 6PR. She was London correspondent for the station and a freelance writer during three years living in the UK. She returned to Australia to be part of the team for a current affairs television show, Terry Willesee Tonight and spent the next decades hosting and reporting for some of the country's breakthrough current affairs programs.
She took time out from the industry to raise a family before returning to the industry as the host of morning shows in Sydney and ABC breakfast show presenter in Brisbane.
She was the woman behind the golden microphone as John Laws' executive producer when he came out of retirement at 2SM, but the open road beckoned and Tricia and her husband Lez decided on a tree change and headed to the outback, where she tok up the job as news director of 2WEB Bourke.
"Living in a remote outback town was a life-changing experience," she says. "I loved being an integral part of the community, where the work I did mattered to the station and to the listeners."
Duffield is excited about the sea change to Nowra: "It's a beautiful region, very lucky to be serviced by an excellent radio presence. I am truly grateful for the opportunity to work for the Grant network and I am blessed to be able to live in what has to be one of the most sought after destinations in Australia.
"I will do my absolute best to follow in the footsteps of Graham French who served his listeners with pride and excellence. My husband Lez and I can't wait to settle in and get to know what makes this community tick."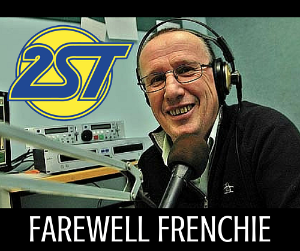 General Manager Peter Perrin says "Tricia is a great addition to the team and her passion for localism is fully in line with the company direction." She will begin on air in April.