Lucy Formosa Morgan has been appointed to the newly created role of Commercial Operations Director for NOVA Entertainment.
Bringing over twenty years of media agency experience, Formosa Morgan will be responsible for optimising NOVA's commercial inventory, trading, pricing, airtime and data analysis.
In line with NOVA Entertainment's digital audio ambitions, she will work closely with NOVA's senior management across Sales, CREATE, Digital, Finance and Technology to help define and deliver strategic growth.
CEO Peter Charlton says, "As we continue to invest in our people to drive our growth strategy, Lucy is a natural fit for the business. Having worked with her on the agency side for many years, Lucy has an impressive reputation with an outstanding track record of innovation and transformation. We are excited to have her join the team as we continue to develop and deliver on our customers' audio ambitions."
Most recently Formosa Morgan spent over 10 years with PHD initially as Chief Investment Officer, being brought in to build and grow PHD's investment offering, before being promoted to National Managing Director in January 2020. She previously was Head of TV for OMD Media Direction for over four and a half years.
Lucy says, "It's a dynamic time for the audio industry and NOVA have an ambitious growth trajectory for the business which I'm very excited to be a part of. Having worked on the agency side for over two decades, I'm looking forward to bringing a different perspective and insights to the team to help drive stronger partnerships and engagement between our clients and ultimately their consumers."
Formosa Morgan will replace Michael Duncan, who played an integral role in NOVA's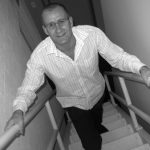 commercial success over the past 15 years as well as making significant contributions to the Commercial Radio Australia (CRA) Board, and research and reporting committees, as well as playing a critical role in the evolution of radio and reporting in Australia.
Duncan will retire after an impressive four decades in the media across audio, agency and research industries.
On Duncan's retirement, Peter Charlton says, "Michael has played a pivotal role in NOVA's success over the past fifteen years, as well as contributing to the wider growth of the audio sector. He will be greatly missed by the entire team, and we wish Michael a happy and healthy retirement."
Lucy Formosa Morgan will commence in the new role on 10 February 2022.