Chart Highlights – February 3, 2022
Top Debut: Emmy Meli's 'I Am Woman' cracks the Top 40
Heating Up: Tiësto & Ava Max's 'The Motto' records 159 spins
Biggest Mover: SUPER-Hi & Neeka's 'Following The Sun' up to No. 23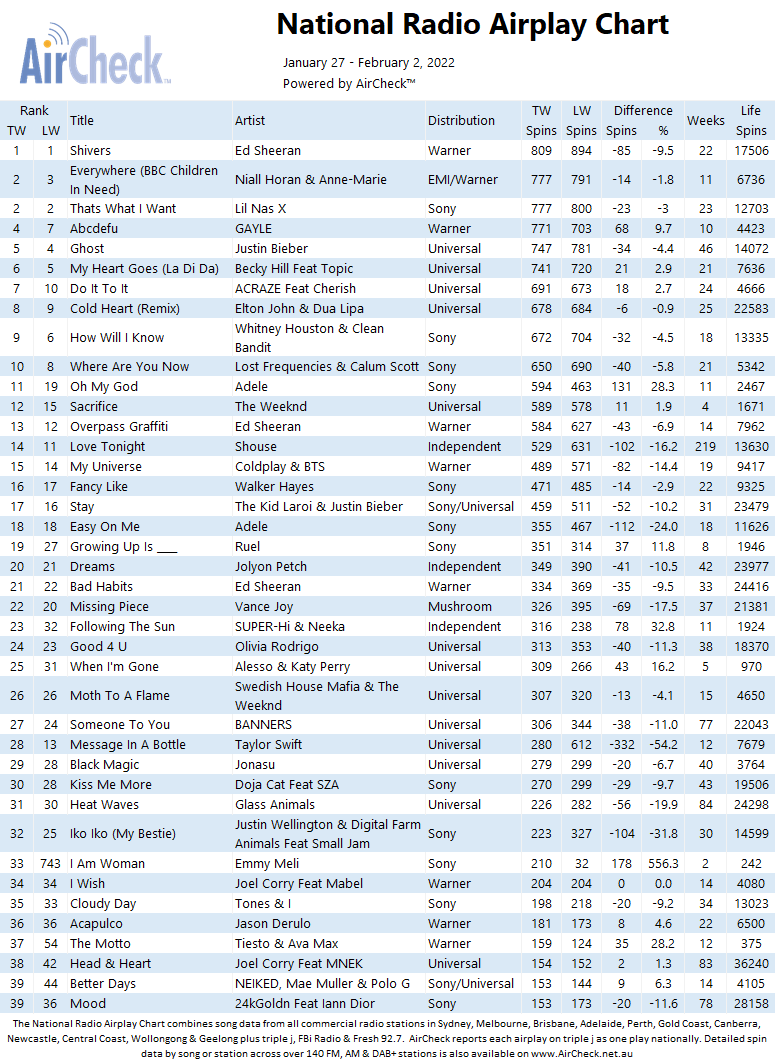 Emmy Meli has the first breakout airplay hit of 2022 with her powerful anthem 'I Am Woman'. The song debuts at No. 33 on the latest AirCheck National Radio Airplay Chart with 210 spins.
18 stations spun the single this week, including the Nova network, KIIS101.1 and k rock. 'I Am Woman' ranked in the Top 20 most-played songs of the charting week in both Brisbane and Perth.
Tiësto & Ava Max's collab 'The Motto' makes a debut chart appearance at No. 37. The Edge 96.1 in Sydney contributed 44 spins (27.7%). Furthermore, nearly 40% of all spins were recorded in Sydney, with Adelaide coming in second with 20.8%.
After 11 weeks on the radio, SUPER-Hi & Neeka's 'Following The Sun' is picking up steam, reaching a new peak at No. 23, up nine spots. The track was the biggest mover this week, achieving a 32.8% bounce in spins.