New Zealand radio has been in a state of flux recently, with a number of major changes from relaunches and shows being shuffled around left, right and centre. Some of the decisions have worked in station's favour, and some may need a rethink according to the latest New Zealand radio ratings.
Nationally, Mediaworks has increased it's share of the market, rising 3.2% to dominate at 49.1%. NZME has dropped 2.9% to land at 40.6%. NewsTalkZB is on 12.2% and Coast and Edge both came in at 8.5%.
In Wellington: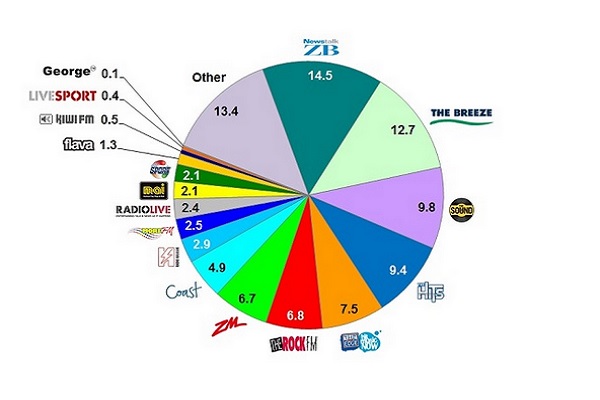 Rebranded "The Hits" jumped to 9.4% overall and ZM fell to 6.7%.
In Christchurch: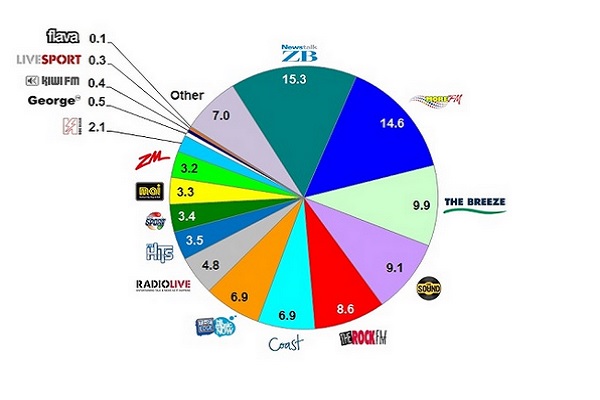 NewsTalkZB continues to dominate at 15.3%, closely followed by MoreFM at 14.6%.
And in the major market of Auckland: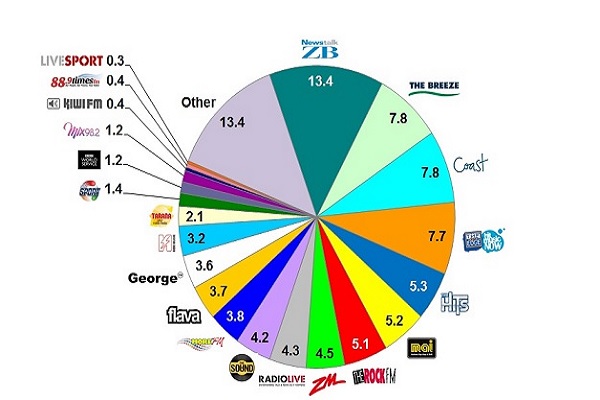 NewsTalkZB remains the winner at 13.4% followed by the The Breeze and The Coast both on 7.8%.