This is what women are actually talking about.
"Loss. Pain. Politics. And hair," is what women are talking about writes Holly Wainwright Mamamia's Head Of Content.

She should know. Mamamia has been listening to Australian women for the past 14 years. During that time, Mamamia has carried hundreds and thousands of stories and reached millions of women on social media and recorded thousands podcasts.
"We've published and broadcast opinions about sex, work, friendship, the environment, murder, fashion, beauty, politics, sexual assault, baby names, celebrities, royals, reality TV stars, domestic violence, travel, shopping, First Nations women, pregnancy and baby loss, hair, trans teens, business women, money, grief, health, cancer, race, feminism, birth, Botox, food, movies, eating disorders, divorce, consent and what to do about those tiny bumps on your forehead," writes Wainwright.
"And yet," she says, "here's a post we've never written before. Something we haven't spoken about.
"It's about community. Our community." Read more on Mamamia here.
That's pretty much what radio futuroliogist James Cridland told us a couple of weeeks ago.
Since its inception as an online blog in 2007, the main discussion among Mamamia's members has moved to Facebook. More recently, things have changed again. "Often, now," says Wainwright, "those women come to Mamamia through our podcasts.
"But you don't need to be an expert in media trends to know that the so-called 'media landscape' is constantly being remodelled."
Perhaps as much as anything, Mamamia's success has been due to its ability to be where its audience is going rather than where they've been and gone.
"What we're doing at Mamamia this year is cementing our relationship with our closest audience."
Radio has long known about the importance of P1 listeners. As research firm, Nielsen, described it, back in in 2013, "One effective gauge of a radio station's success is the number of "P1" listeners—people who listen to that station more than any other. P1 listening is a natural example of the Pareto principle, more commonly known as the "80/20 rule," which illustrates how a small part of a businesses' customer base will often generate the majority of sales." Read more from Nielsen here.

P1 is the kind of committed customer that every brand craves. The kind that will generate a queue that snakes around the block in the freezing cold to be among the first to buy the latest iPhone. They're nuts, of course. But it's those nutters that confirm the brand's potency.

These are the people that can be always relied on to tick the box marked, "Yes! Send me all your marketing material." Not only that, they'll read it too, and tell all their friends.

Of all msm, radio has traditionally been the most community oriented with its ability to join the conversation at your family's breakfast table and ride with you in the car on the way to work.

Yet, in the same way that music streaming has chipped away at radio's music credentials, Facebook and other social media platforms are busy building their own communities.

Should radio be afraid?
Not really. But, it needs to do something about it.

As a brand, Facebook has few fans. Indeed, when quizzed by authorities, the company itself is keen to declare that it is nothing more than a platform with very little control over user content, no matter how inappropriate – or even dangerous.

A proper community has a heart and a soul. It is rich in diversity, yet, has community standards of behaviour of which all members are aware. By comparison, Facebook's communities tend to lack diversity. They are either single subject or worse, unhealthy chambers that echo a narrow point of view.

While the echo chamber style of programming has helped radio find P1 listeners in some markets, I see it as a short term sugar hit, not a long term strategy. Radio should be about inclusion, not division.
That's not to say that many of those single subject FB groups aren't of significant value to society. For example, a friend of mine found a strange brown spot on his Labrador's tongue and posted pics of it on a Labrador owners' group to find his inbox flooded with advice on how to treat it.

But unlike your favourite radio station or your favourite radio personality, it's hard to put a face to Facebook – unless you count its CEO Mark Zuckerberg. But he's hardly Mr Personality or someone you can easily warm to like Fifi Box or Christian O'Connell. And unlike radio, there's no wider group of members outside your own handpicked group with whom to share a conversation and discover different viewpoints.

To succeed in this rapidly changing media landscape, up against powerful international behemoths with their artificial intelligence, radio will need to continually play to its own unique strengths: real people engaged with real communities.

Peter Saxon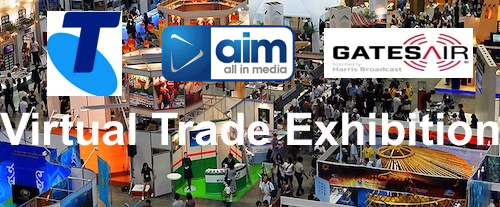 ---
Subscribe to the radioinfo podcast on these platforms: Acast, Apple iTunes Podcasts, Podtail, Spotify, Google Podcasts, TuneIn, or wherever you get your podcasts.