Chart Highlights – November 11, 2021
Heating Up: Mashd N Kutcher debut at No. 34 with 'On My Mind'
Top Debut: NEIKED, Mae Muller & Polo G's 'Better Days' earns 213 spins
Prime Peaks: Adele, Bieber, Shouse and more notch Top 10 peaks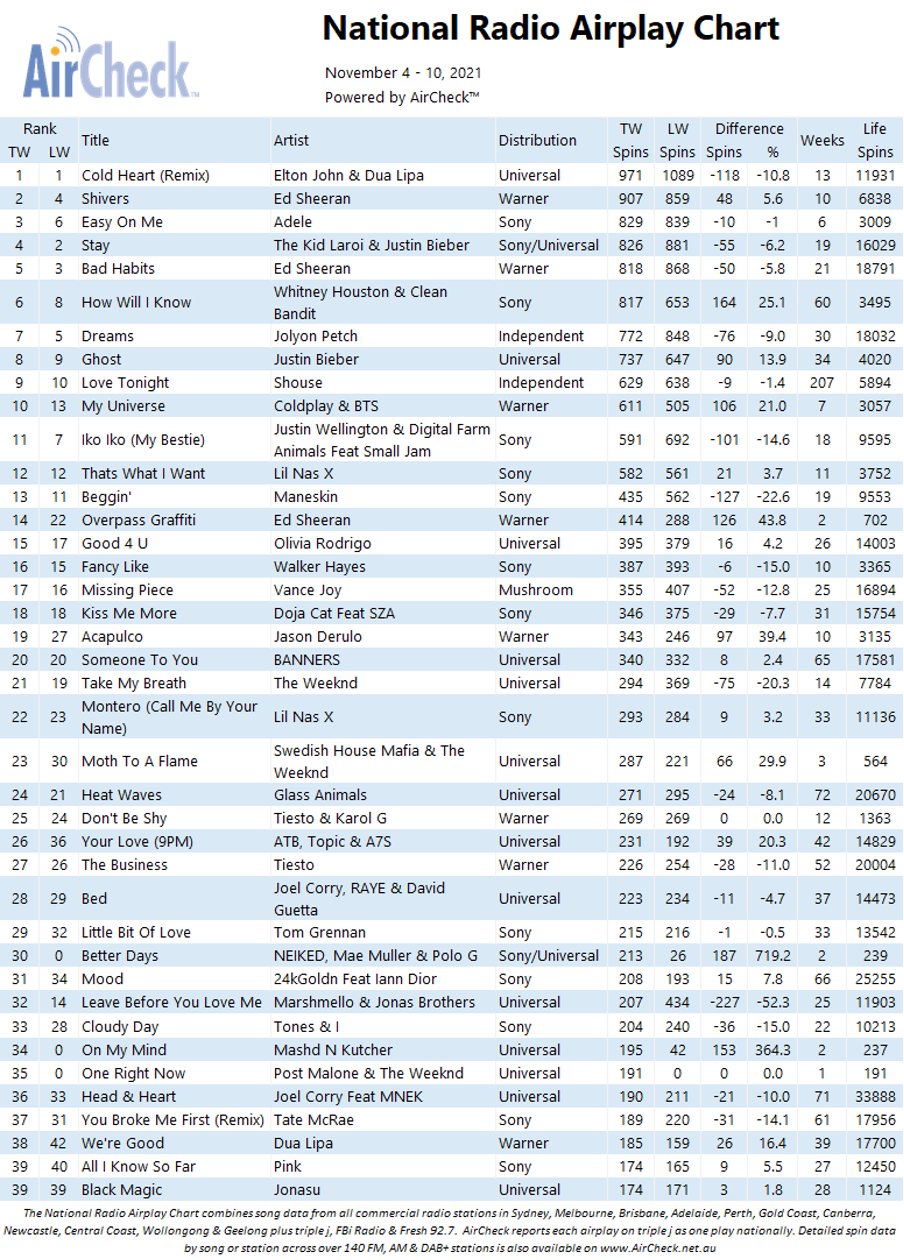 Brisbane-based duo Mashd N Kutcher debut at No. 34 on the latest National Radio Airplay Chart with their brand new single 'On My Mind'. Nova offered up 163 spins across the national network. 'On My Mind' performed particularly well in Perth where it was the fourth most-played song by an Australian artist this week.
NEIKED, Mae Muller & Polo G's 'Better Days' turned some important heads at radio. 10 outlets spun the catchy single, which scored the highest debut of the week at No. 30.
The Top 10 experienced a major reshuffle this week. Ed Sheeran's 'Shivers' moved up two spots to a new peak at No. 2, gaining +5.6% spins. There were also new peaks for Adele's 'Easy On Me' (No. 3), Whitney Houston & Clean Bandit's 'How Will I Know' (6), Justin Bieber's 'Ghost' (8), Shouse's 'Love Tonight' (9) and Coldplay & BTS' 'My Universe' (10).
Lastly, a special mention goes out to Tiësto whose hit single 'The Business' racks up one year (52 weeks) on the airplay chart. The track also surpasses 20,000 lifetime spins after first impacting radio in November 2020.