55 million podcasts were downloaded from the participating publishers during the month of October according to the Australian Podcast Ranker published by Triton Digital.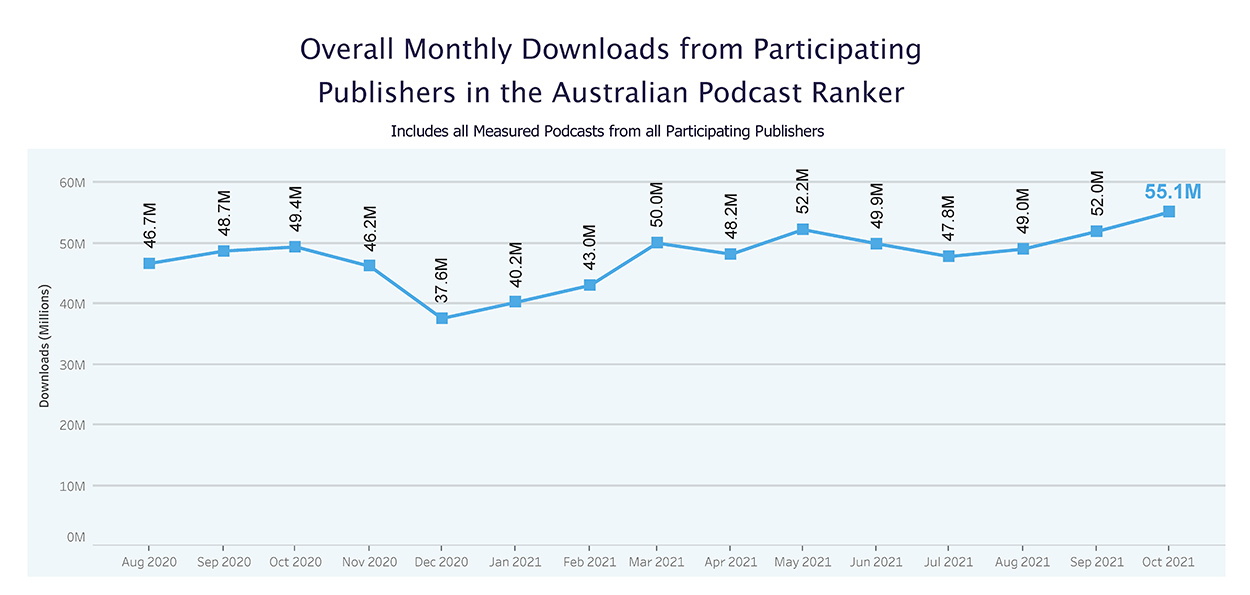 The same top three podcasts remain in both the Top 100 Ranker and Top 100 All-Australian Ranker, including, Casefile True Crime (Audioboom), Hamish & Andy (LiSTNR – SCA) and Life Uncut with Brittany Hockley and Laura Byrne (ARN/iHeartMedia).
There have been several debuts for the Top 100 Ranker from, SmartLess (Wondery), Over My Dead Body (Wondery) and Suspect (Wondery).
Some of the debuts for the Top 100 All-Australian Ranker are Bondi Badlands (Nine Publishing), Where's Your Head At? (DM Podcasts), and The Sydney Siege (Podshape).