By Kim Napier
Australia is full of young talent and my advice, whenever I have been asked to speak at schools on breaking into the media industry is to be persistent and then unforgettable.
So hence, after badgering 7HT in Hobart for an interview in the early 90's as co-host of the breakfast show and with no air-check to present, I turned up dressed as a Mexican.
Unlike a graduate from an industry school I had no honed or recognized broadcasting skills just a vibe I'd be good at radio.
I guess that stems from growing up the daughter of a radio announcer. My father Tony Shepherd worked throughout Tasmania and Victoria as a panel op and then announcer in the 60's and 70's. As a little girl I would visit my Dad while he was on-air, even having the odd chat.
My parents divorced when I was young and it has only been in recent years I have reconnected with my father, so I really couldn't trade off his name to get a foot in the door.
No air-check, no work history, no connections yep, I reckon a Mexican outfit will help me crack this and it did.
So far I have had an award-winning career in radio and television spanning 25 years.
I guess I shouldn't be surprised as the daughter of a presenter I would also give birth to one.
My workplace was incredibly accommodating when my son was born, and to allow me to continue in my role set up a porta-cot in the news room and created a private place for me to breast feed. I would even read the news with my son in a backpack.
Fast forward 20 years and that baby named Ollie Geale is studying media at Adelaide University. However, it is his persistence outside of that course which has seen him land not only work within radio but now television.
Ollie was a panel op for SAFM (now hit107) and currently works for Triple M, in between his work and study he launched his own YouTube channel Banter with Ollie Geale.
As part of that, Ollie would hassle Adelaide identities for interviews and when the Channel Nine Easter Appeal was launched, was asked along to interview the guests off stage for his Banter.
Channel Nine Adelaide has now recruited him, as the fresh-faced young talent (sans sombrero) to whip around South Australia and present Banter every Friday night at 7.30pm, starting June 12.
For five minutes each week, Ollie will review the best events, festivals, movies, restaurants, bars and activities for the entire family.
So hence, a third generation is born.
I coudn't be prouder as a Mum and not just because my son is on a pathway to a succesful media career but because of the young man he is, thoughtful, measured, inclusive and damn persistent.
Congratulations.
Kim Napier AKA Mum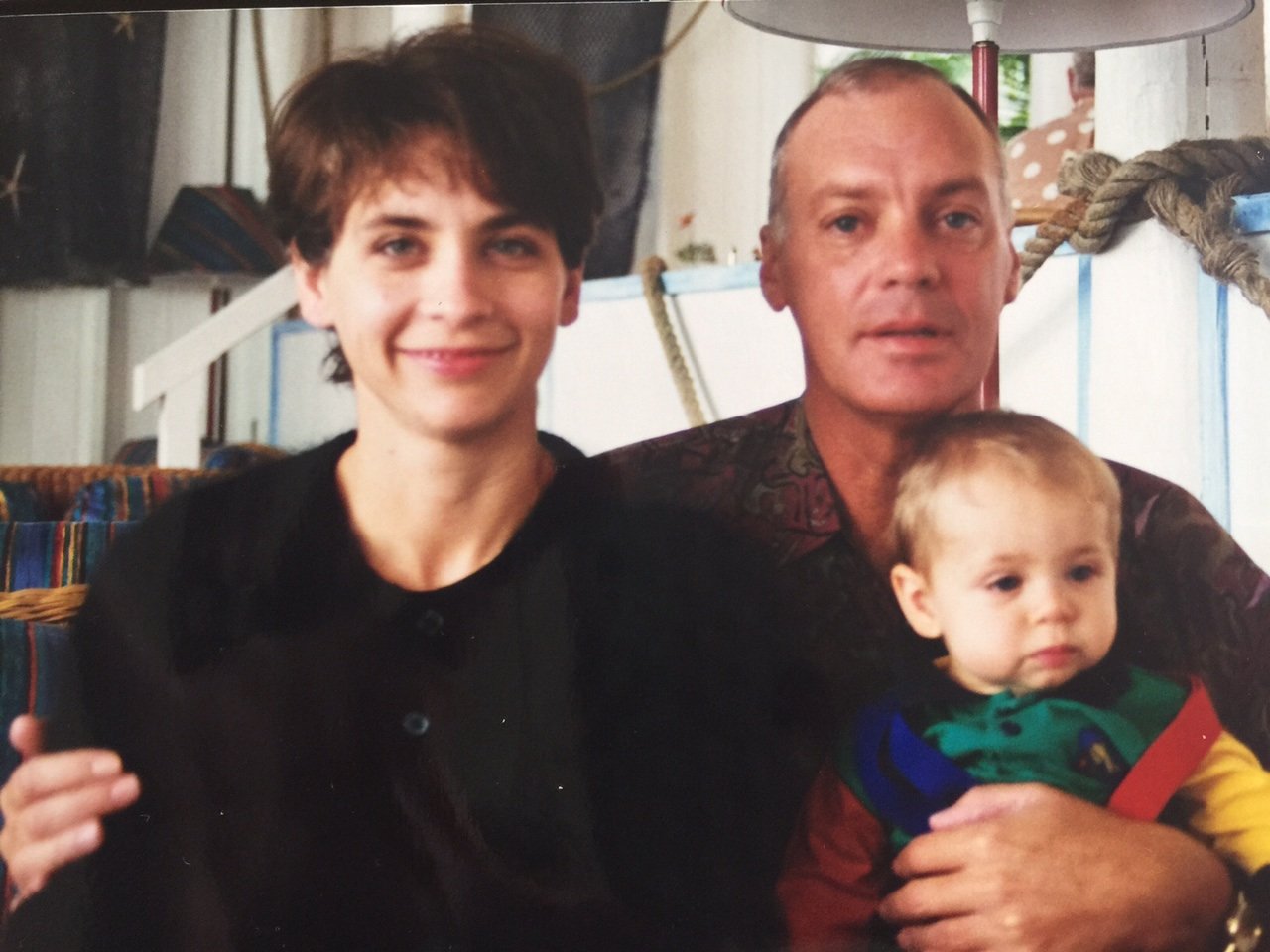 Photo: Three generations…me, my father Tony and little Ollie on his knee.