Chart Highlights – 21 November 2019
Biggest Mover: Meduza, Becky Hill & Goodboys' 'Lose Control' up 210 spins to No.23
Heating Up: Lizzo & Ariana Grande's 'Good As Hell' rises to No.7 with 660 spins​
New Music: Morgan Evans up 38 places with 'Diamonds' landing at No.32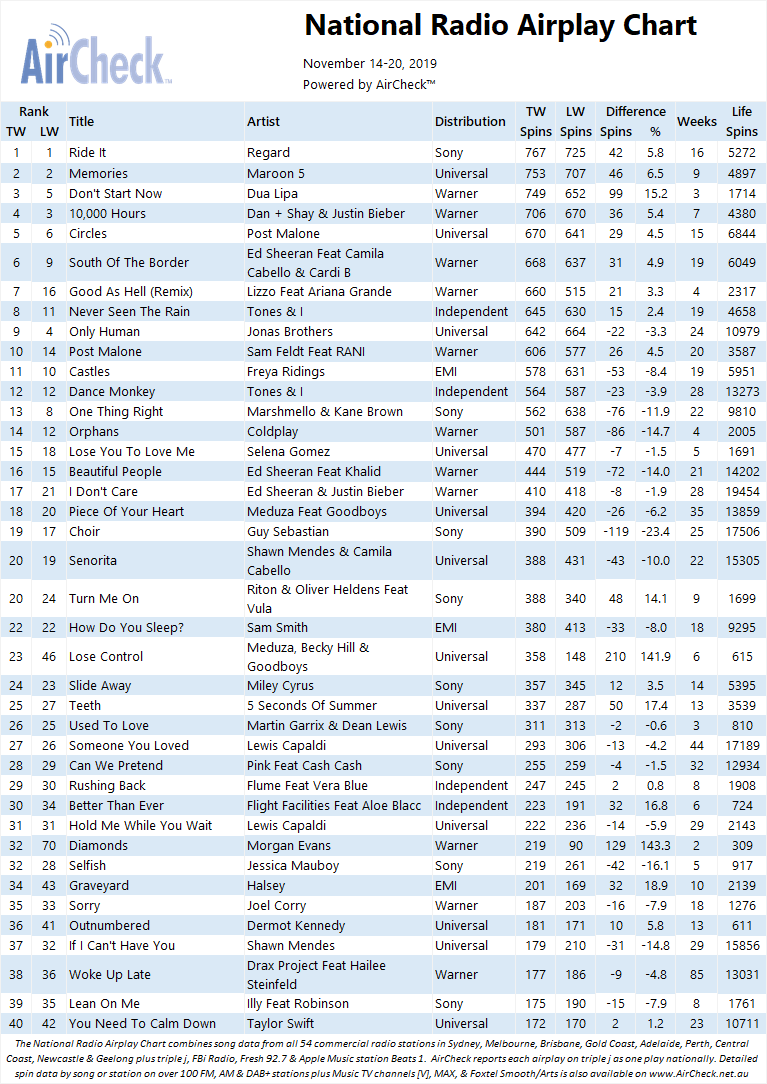 This week Meduza, Becky Hill & Goodboys took out the biggest mover title on the AirCheck National Radio Airplay Chart with 'Lose Control'.

The track was up 210 spins causing the track to rise 23 places. The Edge Sydney championed the song adding a massive 64 spins, followed by the Nova network.
Lizzo & Ariana Grande moved into the Top 10 with their 'Good As Hell' remix. Earning 660 spins, the track was spun across 20 stations across the country, meanwhile 15 stations played the original version of the track totalling 103 spins.
Aussie Morgan Evans delivered new music to the chart with 'Diamonds' in at No.32. The track earned airplay on 19 stations, with the Nova network out in front, accounting for almost half of the week's airplay.

Evans is also due to perform at next week's Aria Awards in Sydney.