Nine has launched its vision for the NRL in 2020 promising an expanded and enhanced cross-platform presence for its radio, television, digital and publishing assets under the vision of "Your Footy, Your Way."
In 2020, Nine is also planning to expand coverage across all platforms for rugby league, including deeper coverage of the NRLW as the women's game goes from strength to strength.

Nine's newly appointed Director of Sport, Brent Williams says, "Our vision for NRL coverage is a clear one. It's about delivering 'Your Footy, Your Way' both for our audiences and our commercial partners.
"From broadcast, digital, publishing and radio, Nine and Wide World of Sports will deliver the entertainment and the analysis, wherever, whenever and however audiences want it."
Williams said Nine's plans to widen coverage of women's NRL followed, the record audience figures this season. Nine will work closely with the code to continue to expand the NRLW in 2020 and beyond.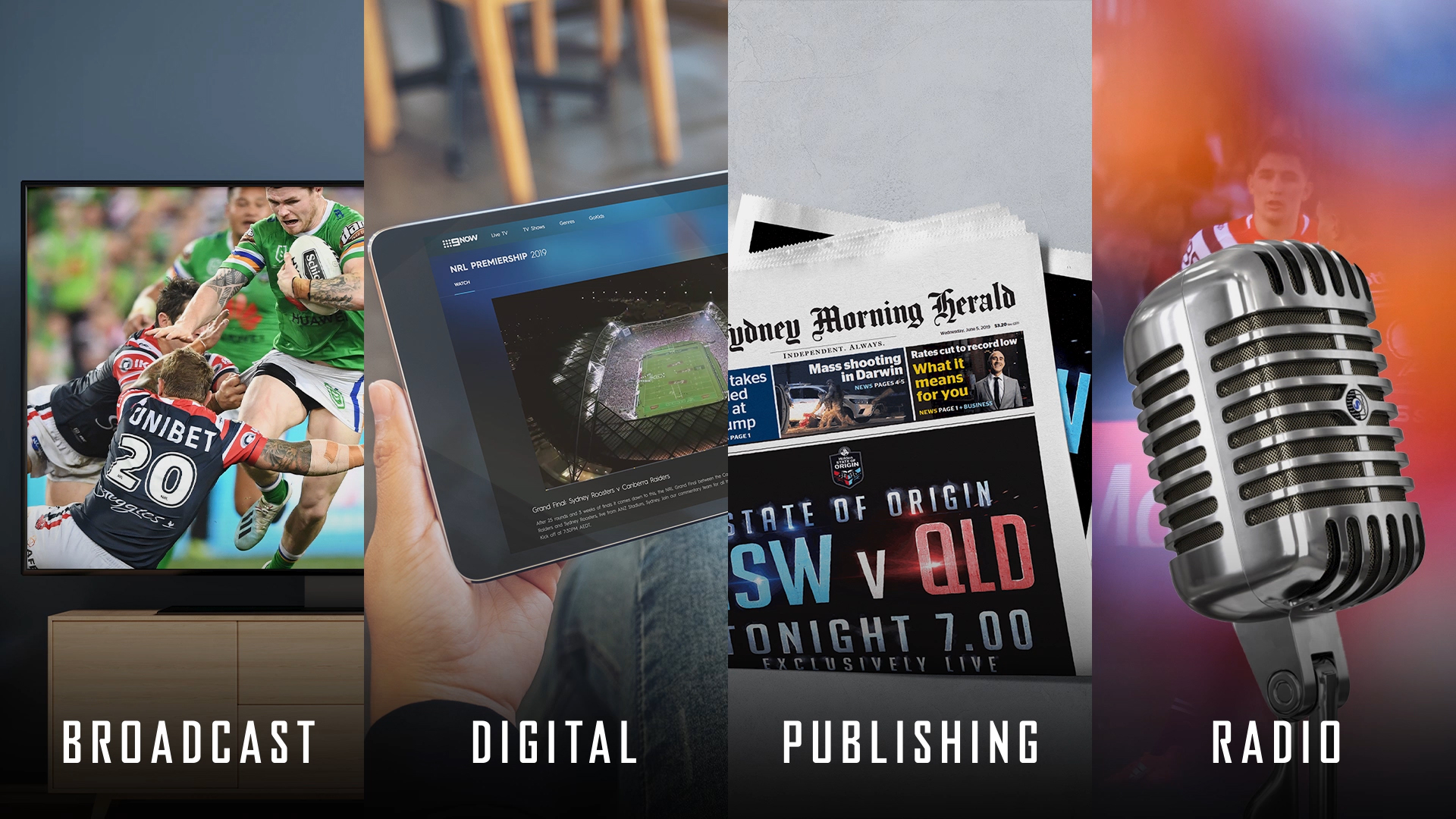 Commercially 2020 will see Nine offer new levels of integration in the NRL with the expanded coverage designed to ensure no other media company can offer the access and opportunities for integration that it can across all platforms and mediums.
Director of Sales – Sport, Matt Granger, says, "Nine in 2020 will have more footy content across more platforms than any other media company in Australia.
"In 2020, Nine will provide more ways in for brands, across more assets, from the home and away series, to Thursday nights Golden Point, Friday Knock Off, Sunday Footy, 100% Footy, State of Origin, Finals, Test Matches and All Stars, and the Women's premiership and State of Origin.
"From Easter, Mother's Day and Father's Day, Nine will also provide new promotional platforms for brands to capitalise on the time of year and calendar events for the unique NRL audience across all of our assets."