Chart Highlights – 27 August 2020
Heating Up: Miley Cyrus rises to No.24 with 'Midnight Sky'
High Point: Kygo & Tina Turner reach the Top 10 with 'What's Love Got To Do With It'
New Music: Dua Lipa, Madonna & Missy Elliott land at No.30 with 'Levitating (Remix)'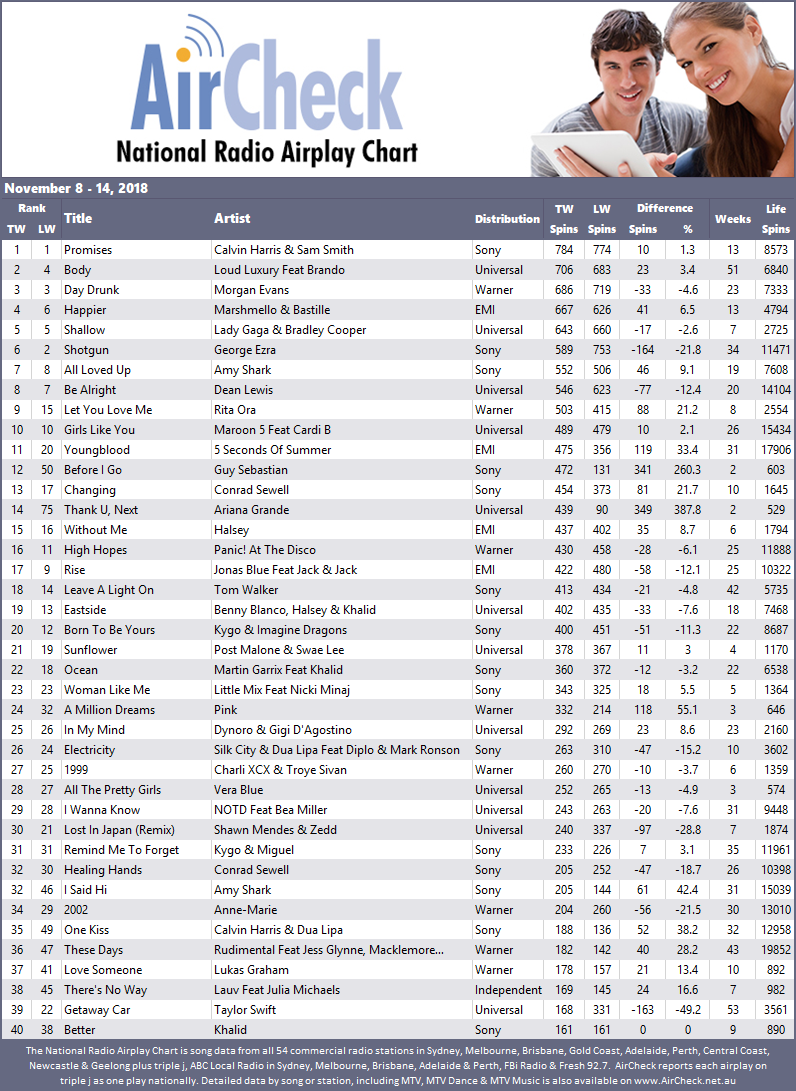 This week Miley Cyrus' latest release landed at No.24 during its second week of tracking on the AirCheck National Radio Airplay Chart. 'Midnight Sky' earned 253 spins across 18 stations, with the KIIS network showing the strongest support adding 36 instances in both Sydney and Melbourne. 973 Brisbane and KRock Geelong both added the track to their playlists this week while the Nova network upped spins by 45%.
Kygo & Tina Turner's 'What's Love Got To Do With It' continued its ascent, reaching a new peak at No.10 with 492 spins. The Nova network pushed the track ahead, increasing the track's airplay by 65% while Star 104.5 on the Central Coast began spinning the track.
Dua Lipa teamed up with Madonna & Missy Elliott on 'Levitating (Remix)', entering the chart at No.30. The collaboration earned 205 spins across 17 stations, with the Hit network out in front, championing the track, accounting for 86% of the week's airplay.

The Nova & KIIS networks also added spins, as well as KRock


---
Subscribe to the radioinfo flash briefing podcast on these platforms: Acast, Apple iTunes Podcasts, Podtail, Spotify, Google Podcasts, TuneIn, or wherever you get your podcasts.