GfK has released the latest NZ Radio Survey results that show little change in stations shares, even though stations like Newstalk ZB increased their cumes by 73,800.

Overall Newstalk ZB remains at the top having increased their share by 0.1 to 12.7, while the Media Works Combo of Breeze, Edge, George FM, Magic (includes Radio Dunedin), Mai, More FM (includes More FM Rodney), Rock and The Sound, remains the top network with 48.5, down 1.4.
This is the first survey since the end of March when COVID-19 forced the cancellation of Survey 2


Mike Hosking is still at the top in breakfast, with a share of 18.8 and just over 33,000 more listeners.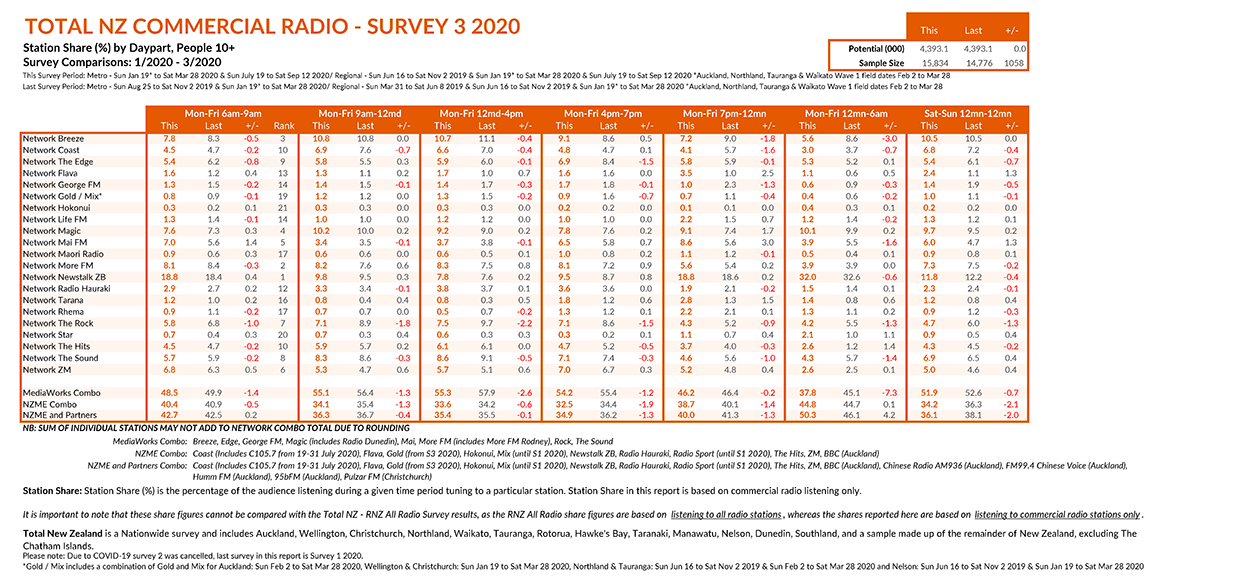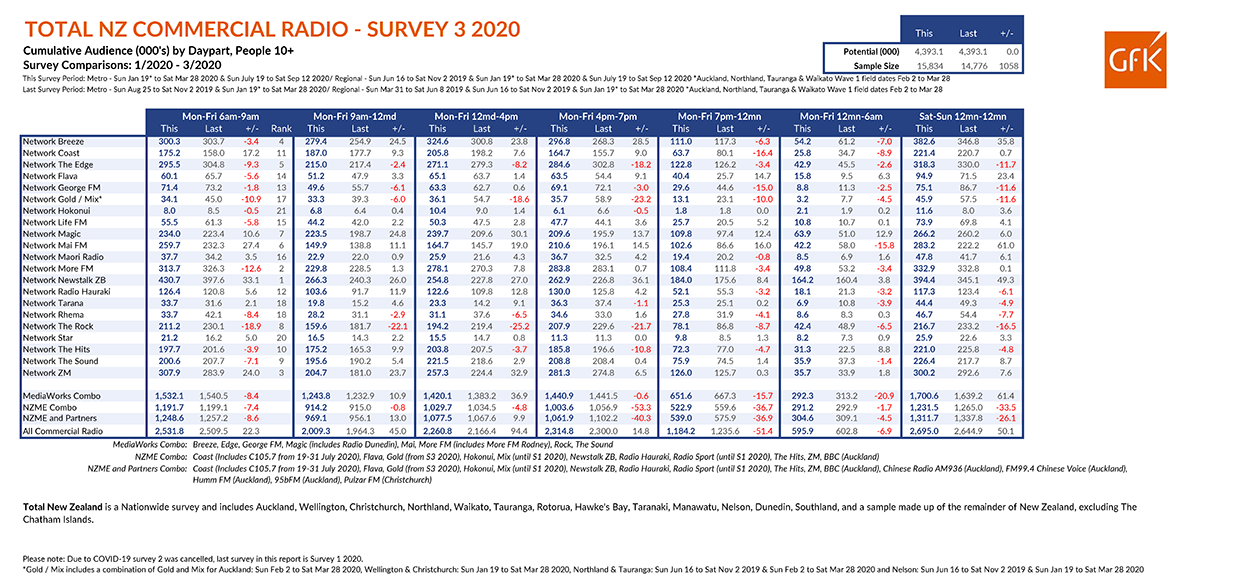 ---
Subscribe to the radioinfo flash briefing podcast on these platforms: Acast, Apple iTunes Podcasts, Podtail, Spotify, Google Podcasts, TuneIn, or wherever you get your podcasts.