BBC Radio has just launched the new BBC Sounds app, which showcases live and catch up radio, plus podcasts and specially commissioned content to British audiences.

The new app is targeted at young audiences who are no longer listening to traditional radio sets.

Speaking at the International Radio Festival, the BBC's Paul Smith outlined the strategy for the new app.

BBC Sounds "has a mission to reach new young audiences on new platforms," and is a way to showcase new and niche content.

It showcases new content from independent producers outside the BBC who have been commissioned to make new programs that were not previously offered by the British national broadcaster's in-house production team.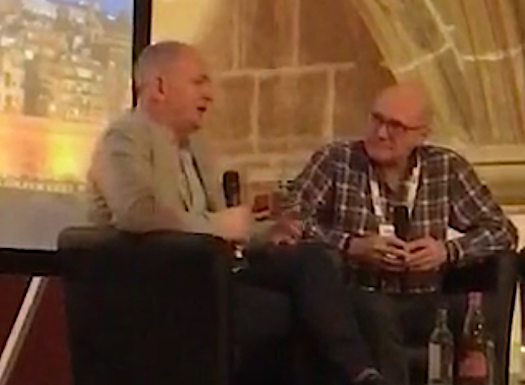 "There is a new industry outside the BBC realising that we mean it when we say we want new sounds, textures and formats…

"There are new competitors for this material now such as Audible, so we have to compete for this content now, you can feel there is something going on there… people will come if you offer the right stuff…

"The issue is that younger audiences are not necessarily coming to replenish the older audiences who are listening to BBC radio, so this is our strategy to replenish this audience," said Smith at the conference in Malta.
The app replaces BBC iPlayer Radio and is aimed to offer "all of BBC audio at your fingertips."

The app, which will offer 80,000 hours of BBC audio, had a soft launch in June but is being promoted fully from this week. It "will be personalised [and] will recommend content, edit collections… and make it much easier for you to find your favourites."

The app was launched with an ad that does not highlight 'radio' but rather focuses on what is available to young audiences when they desire it. View it here.



ABC Radio in Australia, under the leadership of the soon to depart Michael Mason, launched an Australian app earlier this year, which delivers similar benefits to the audience as the BBC app.