Australian use of media on mobiles is increasing, according to a Deloitte study released at the end of last year.
Watching short videos on smartphones is the most cited 'entertainment' use for mobile consumers and has increased 260% year on year.
More than half of the respondents have watched video that plays automatically on their social network.
Consumers are beginning to stream video (both TV programs and films) through their smartphone with 4G users more likely to watch video (47%) compared to 3G users (29%).
Reading news on smartphones is also a popular pursuit, equal to short video viewing (36%).
Listening to online radio is at 12%, with an additional 12% reporting listening to streaming music services.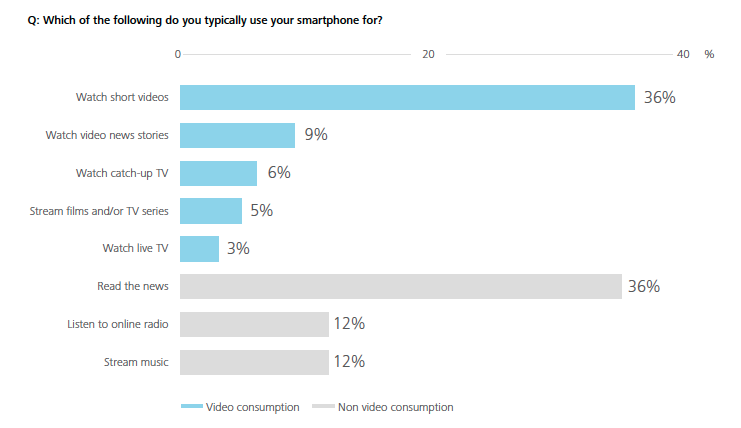 The 'Australian Cut' research is part of Deloitte's Global Mobile Consumer Survey, a multi-country study of mobile phone users and usage around the world.
The 2015 study comprises of 49,000 respondents across 30 countries and five continents. Australian data is based on a nationally representative sample of approximately 2,000 Australian consumers aged 18–75. Field work took place in May 2015 and was carried out online by Ipsos, based on a question set provided by Deloitte.
The study also revealed photo and social media usage of smart phones:
"Social media usage has increased 18% amongst consumers aged 65–75, so not only is grandma likely to take your photo (29% taking photos weekly), she is now also likely to post it on social media (8% posting photos weekly to social) and potentially even tag you! Women (at 73% of respondents) are far more likely to use their smartphone to share a photo on social media compared with men (at 57%)."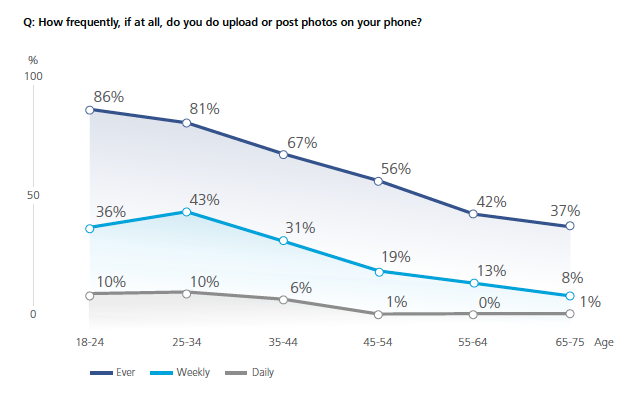 Mobile usage as part of the audience's wake up and get ready for work routine is increasing. Many are checking, time weather and traffic on their smart phones apps, traditionally important elements in radio breakfast show formats.
What implications does this have for your breakfast format?
And does your stations's smart phone app have an alarm clock, weather page and traffic report page in it? If not, maybe you better think about adding it so that at least your audience comes to you for that traditional radio breakfast show information.