Radiodays Asia Virtual has announced four more speakers as the line-up continues to grow more abundant with professionals from all over the audio and media industry.
Tracy Ta – General Manager, Mindshare (China)
Tracy started her career as an intern at Mindshare after she got her master 's degree in 2009. During the past 11 years, Tracy grew quickly from an intern to a General Manager.
Tracy is now the account lead of Yili and China sports lottery. Yili is Mindshare Beijing's biggest client and China Sports Lottery is Mindshare China's first and so far the only one-stop service client which Mindshare provides brand strategy, creative and media strategy service.
Henrik Isaksson – Regional Managing Director, AU & NZ, Acast (Australia)
Henrik is a leading figure within the Australian and New Zealand audio and podcasting industry. With over 15 years of audio and media experience spanning over countries including Sweden, Finland, Denmark, Singapore, Hong Kong, Australia and New Zealand.
Henrik was appointed the role as Managing Director at Acast in 2017 and has since seen Acast become the number one podcast platform in Australia for creators, publishers and advertisers.
Rehmatullah Sheikh – Producer, Pacific Content (Canada)
Rehmatullah is a producer at Pacific Content, a branded podcasting company based in Canada. He's part of the team that created Teamistry, a show from Atlassian that celebrates the art of teamwork that often goes unnoticed in events and achievements that make headlines.
He's currently working on a new show for Rocket Mortgage that explores the meaning of home.
Rehmatullah strives to find stories and ideas that have global resonance and reach—a pursuit that stems from his own life journey.
Tanya Nolan – Managing Editor, Audio News and Current Affairs, ABC (Australia)
Tanya heads the Audio News and Current Affairs department at the ABC. She oversees a team of around a hundred producers and journalists who broadcast across dozens of local, national and regional radio networks.
Her team also creates a suite of award-winning podcasts, from daily shows including AM/The World Today and PM to the digital first podcasts Coronacast and The Signal, to the longer Russia and America, if You're Listening series and the True Crime podcast TRACE.
Book early to get the best price! Early Bird 79 USD ends 20 February

Use this code for a further radioinfo discount: ARTODAY21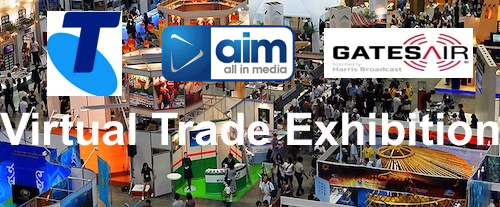 ---
Subscribe to the radioinfo podcast on these platforms: Acast, Apple iTunes Podcasts, Podtail, Spotify, Google Podcasts, TuneIn, or wherever you get your podcasts.