Radiodays Europe has announced more speakers for 2020.
Marika Louise Hakesburg – Producer for Music DR Youth, Danish Broadcasting Corporation, Denmark. In the last 2 years Marika has worked on implementing the 'Youth wheel' insights from DR Audience Research into DR. How to publish the right content on the right platform at the right time.

Marika is platform specialist on radio, but has during the last two years worked on and implemented the idea of a "user first – platform second" perspective into the organization of DR.


Helwin Lesch – European Digital Radio Association, WorldDAB Steering Board, Bayerische Medien Technik (bmt) Ltd and for Bayern Digital Radio (BDR) Ltd, Germany.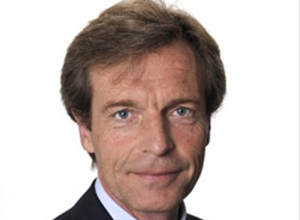 Helwin has held a number of roles at Bayerischer Rundfunk including Head of Planning (2012-2015), and Head of Programme Distribution (2002-2012).

Prior to that he was Managing Director of Bayern Digital Radio (1998-2002), and Managing Director of Bayerische Medien Technik (bmt) Ltd (1994-2002).

He is currently also member of the board of the European Digital Radio Association (EDRA), the WorldDAB Steering Board and special advisory councils for Bayerische Medien Technik (bmt) Ltd and for Bayern Digital Radio (BDR) Ltd.

George Mullen – Audience Research manager, Radio 4 & BBC Sounds Podcasts, UK.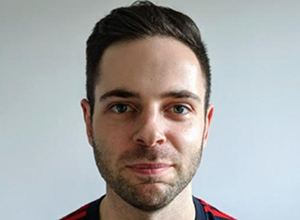 George is the Audience Research Manager across Radio 4's podcasts and BBC Sounds and has spent many restless hours and long nights trying to interpret
the ever changing digital market, and develop research to drive the BBC's flagship digital audio product.

With a back catalogue including Spotify and now the BBC, covering podcast research in both roles, George likes to think he has a grasp on what makes good speech audio content, especially for youth audiences.


Thomas Buch-Andersen – Acting Head of Radio, DR, Denmark.
Since 2016 Thomas has been head of DR-P1, Denmark's largest talkradio. He is currently acting head of radio at DR.
Previously, he hosted a number of tv and radio programs, including the fact-checking program 'Detektor'.
He has written about fact-checking and has worked as a Broadcast Journalist at the BBC.
Tine Maria Borresoe
– Lead, DR Youth Radio, Denmark.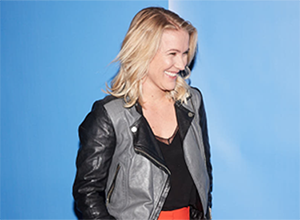 In January 2018 Tine took on the task to lead a massive turnaround of DRs youth radio channel P3 and create DRs first youth podcast team.
Tine has been working at the Danish Broadcast Cooperation for the last eleven years in numerous departments and positions and since 2016 she has focused her work on creative leadership, content development, change management and innovation.
Siobhan McMenemy – Audience Research Manager, BBC Youth Radio Network, UK.

Siobhan is the Audience Research Manager of for the BBC's Youth Radio Networks (BBC Radio 1, 1Xtra and Asian Network) and BBC Sounds.

Her research aims to understand the attitudes, listening behaviours and media habits of their young audiences, with particular focus on audio consumption.

Siobhan has over 10 years' experience in media market research and has previously worked with BBC Radio 2, BBC Radio 3, 6 Music and BBC Music.

Eugenio La Teana – Creator, Radovisione RTL 102.5, Italy.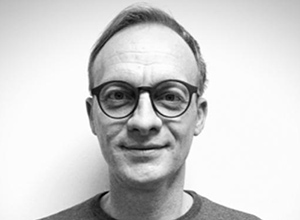 From the beginning of his experience in radio Eugenio La Teana has been dedicated to innovation.

He was first interested in the deconstruction of the traditional way of listening to radio, and this led to the creation of a unique project, the Radiovisione.

The Radiovisione RTL 102.5 is recognized worldwide as the perfect way to transport the medium of radio on TV, without spoiling its essence and also develops forms of interaction involving the audience in real time, the so-called social radio.

Eugenio is a member of the taskforce Italian "digitalradio.it" which deals with the promotion of digital radio in Italy and has spoken at a multitude of international conferences, where he shared his own experience and his own vision on what was to become the radio into the next era.

He is involved in the development of hybrid radio which he believes is a fundamental step to make radio appeal in the near future.
radioinfo are once again official media partners of Radiodays Europe, so we can provide you with discounted tickets to the world's best radio conference.

Use this partner code (RTDA20LIS) to get €100 off the price of your ticket to Radiodays Europe Lisbon.