While the actual 40th birthday is Sunday August 2nd, a true pillar of Triple M, Doug Mulray will join Sydney's Moonman in the Morning, live from 7:15am Friday, to cut the cake on what's been an astonishing four decades.
Mulray is Triple M royalty and an icon of Australian broadcasting who has not been heard on the MMMs since the days of Andrew Denton, appearing as a guest on his show in the early 2000's.
Throughout the 1980's and '90's, Mulray hosted his own infamous show on the Sydney breakfast slot, a show which sky rocketed Triple M to #1 status.
Forty years will be packed into one day with appearances and music from, some of the most played artists, the unique characters and those who have made the broadcaster one of Sydney's much-loved radio stations.
Across the day another old duck of Tripe M, Rob Duckworth, will host part of the workday from 12.00pm – 1.00pm, making him the only announcer to broadcast on the MMMs across five different decades.
Other significant names popping in to wish a happy 40th include: Mick Molloy, Fifi Box, Alice Cooper, Jimmy Barnes, Chuggy, Mal Lees, Jono Coleman, Richard Clapton, Mickey Robbins, Paul Holmes and Guido Hatzis.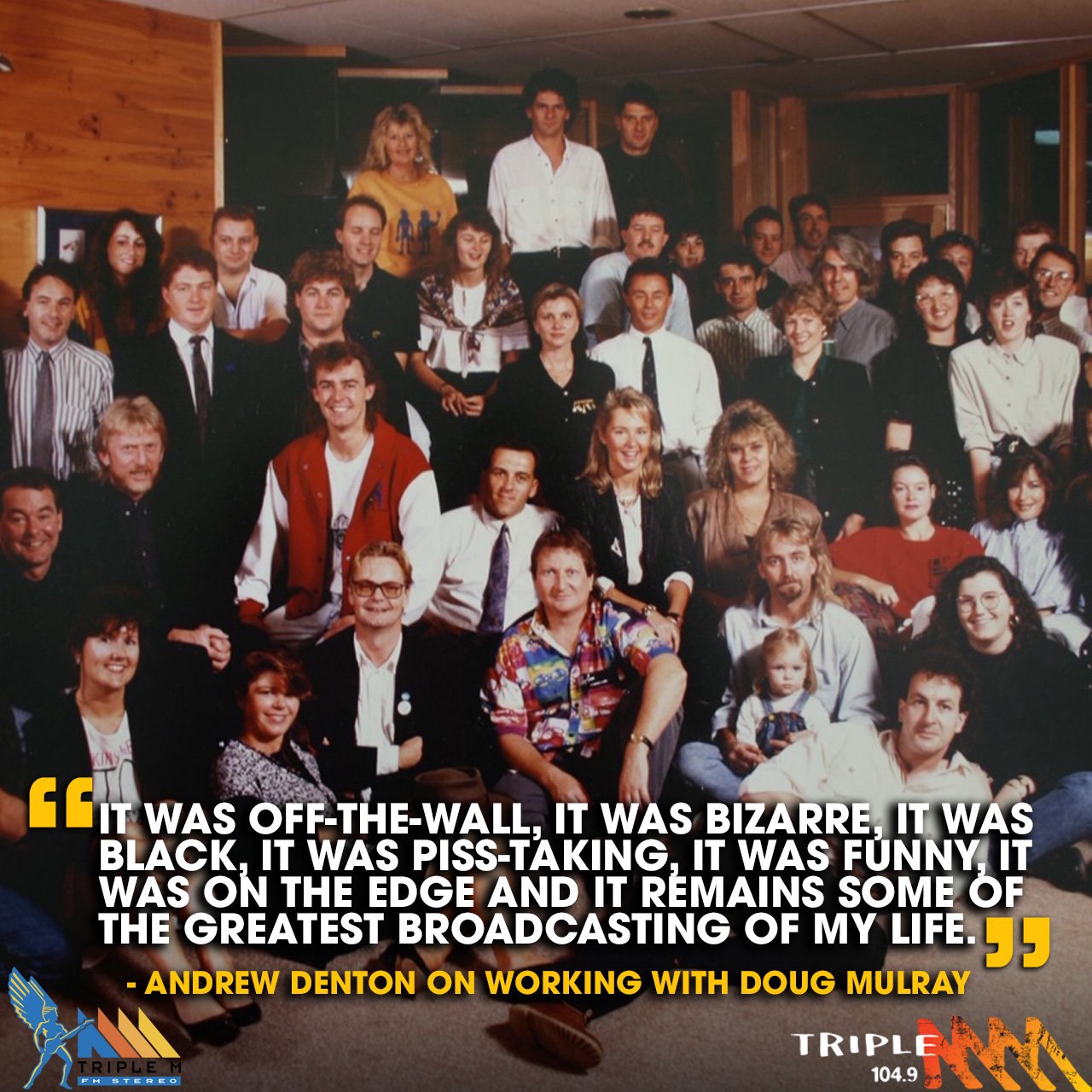 ---
Subscribe to the radioinfo daily flash briefing podcast on these platforms: Acast, Apple iTunes Podcasts, Podtail, Spotify, Google Podcasts, TuneIn, or wherever you get your podcasts.