The hotly anticipated arrival of UK radio star Christian O'Connell has gained momentum, with the incoming host of Gold FM's breakfast slot slated to commence on Monday June 4.
The British radio DJ, TV host, writer and comedian ​replaces former GOLD 104.3 co-hosts Jo Stanley and Anthony 'Lehmo' Lehmann, who just days after rating as the number one breakfast show in Melbourne, were told their contracts would not be renewed.
Best known as the host of Christian O'Connell Breakfast Show on Absolute Radio in the UK, O'Connell is the youngest ever inductee into the UK's Radio Academy Hall of Fame and winner of more Radio Academy Awards than any other person.
After much speculation, O'Connell has been locked in to commence in June, leaving Gold with fill-in breakfast presenters for three more surveys. No co-host has been announced.
The Gold 104.3 website only lists two presenters in its show page section, Craig Huggins on mornings and Gavin Miller on afternoons.
The absence of O'Connell and the departure of Jo and Lehmo did not seem to affect the station's performance in the first survey of this year, with Gold's breakfast share holding steady and the overall station figure slightly up on the last survey of 2017.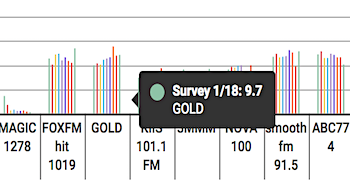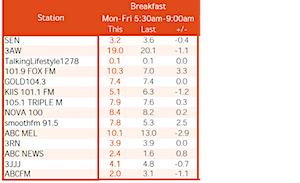 O'Connell appears to be all set to leave the UK, tweeting a few hours ago, 'all our worldly goods are packed and shipped to Australia.'