Experienced presenter and reporter Jonathon Kendall has been named as the new co-host of The Conversation Hour on ABC Radio Melbourne and Victoria.
Warwick Long farewells the program to present the Victorian Country Hour.

Born and bred in Gippsland, Jonathon is no stranger to ABC Radio Victoria where he has been presenting Mornings and Breakfast with ABC Gippsland since 2014.

Jonathon says he is thrilled to join the program and continue to expand on its success in exploring issues that affect all Victorians with inspiring stories and discussion.

Jonathon will co-host from ABC Gippsland, joining Richelle Hunt behind the mic from May 3.

Warwick Long will take over the Victorian Country Hour from April 19 and will continue to be based in Shepparton.

Long says he is looking forward to building on the legacy of Australia's longest running radio program: "I can't wait to hit the road and get right around Victoria to meet farmers and food producers, talk with them and report on their problems, successes and changes to their industries."

The Conversation Hour is broadcast on ABC Radio Melbourne and Victoria weekdays from 11am – noon AEST.

The Victorian Country Hour is broadcast on ABC Victoria from noon – 1pm AEST.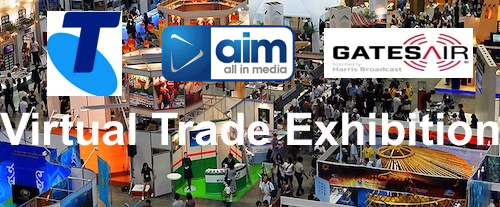 ---
Subscribe to the radioinfo podcast on these platforms: Acast, Apple iTunes Podcasts, Podtail, Spotify, Google Podcasts, TuneIn, or wherever you get your podcasts.