As automotive technology develops more connectivity, and car makers plan for a future that includes autonomous driving, manufacturers are addressing the accessibility of radio in cars.
Various solutions have been developed over the years and it seems that car makers are listening to the mounting evidence that drivers want to listen to live radio and they want access to their radio choices easily and quickly from a prominent position in the car dash.
Radio DNS has for many years provided an interoperable standard that sits behind car radio interface technology. Digital transmission has been delivering pictures and text to enrich radio's car screen experience for some time. At the 2023 edition of RadioDays there was renewed discussion about further enriched live radio and new audio experiences in cars (see previous article on Xperi's latest product).
The Director of Automotive Connected Mobility and Global Automotive Practice at TechInsights, Roger Lanctot, made the point that once a car connect to the internet, either with an embedded sim card or via mobile coupling, it becomes a browser.
"We're getting very enhanced contextual awareness in the car, which is creating new value propositions… Personalisation and digital assistants are now widespread in cars," he said.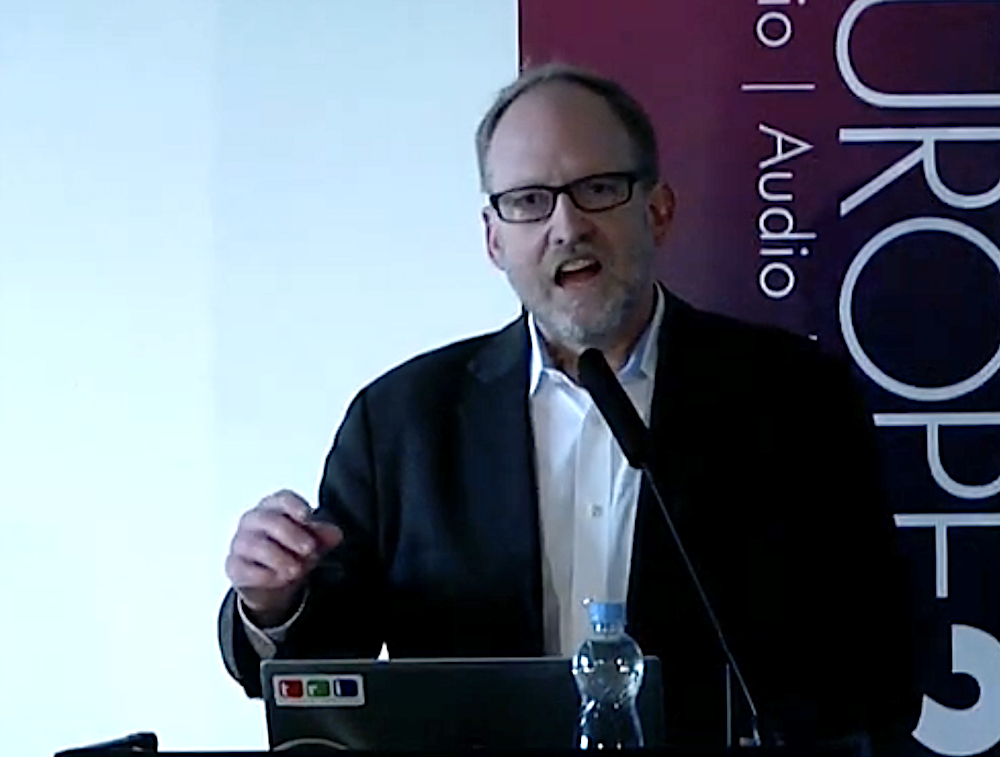 Christian Winter runs the product team for radio apps at the Volkswagen Group company CARIAD. Before joining the newly build software company CARIAD he worked in the radio team at AUDI and was responsible for bringing more than one million Hybrid Radio capable cars into the market.
Hybrid Radio is the ability to link seamlessly between broadcast radio and online streaming. Winter told delegates that the current hybrid auto app is "99% like Android," so it can be adapted to car operating systems easily.
The hybrid radio experience offers automatic online station following that switches between broadcast and streaming, providing "the best way a station can be received" as a car is moving in and out of broadcast coverage areas.
Connectivity, passenger screens, entertainment in the back seat, streaming apps and traditional radio are all combined in the hybrid radio functionality. When lyrics are available there is a new trend developing for 'Car Karaoke.'
Another development is integration with speech systems and AI so that your car can suggest stations, programs or podcasts to listen to after talking to you and calculating the duration and arrival time of your travel.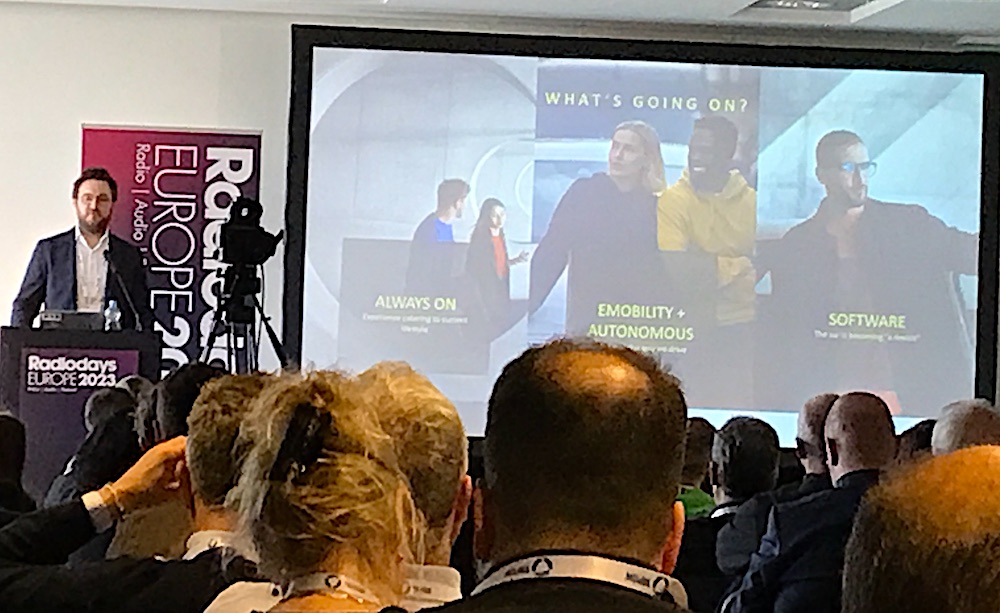 Gwendolyn Niehues, Project Manager Automotive at the German public service broadcaster ARD said the car user experience has developed further in recent years to include interfacing with Geo apps so that you can drive and listen to regional content to find local attractions and news. Personalisation of connected car radio is also an increasing trend.
"Radio needs to be easy to find, impossible to miss and easy to use by pressing just one button… it needs to be user centric."
Collaboration between car makers and the EBU is important so that European standards can be followed, she said. One of the compulsory standards for all new cars in Europe is digital broadcast radio receivers, another is clear driver distraction guidelines.
Voice commands are becoming a major way to access radio and other audio services in the car, so effective voice commands and interaction need to be provided.
"In cars, smart radio needs to be impossible to miss, to be personalised responsibly and make sense in it's curation."
Collaboration with EBU is important so that European standards can be followed so car manufacturers have guidance such as clear driver distraction guidelines and proper testing in the car model before it goes to market.
"Think about it from the user centric perspective… it's important to retain what radio has always been and that is a varied listening experience," she said.