Newstalk ZB has maintained its lead nationally in New Zealand in the latest GFK survey figures out today, despite easing 1.4 to 11.0.

Newstalk ZB still leads The Breeze (9.0) with More FM (8.3) moving in front of Magic Music & Talk (7.9).

The king of breakfast, Mike Hosking, dropped back by 2.1 to 15.1 in front of the second-placed Breakfast Club on More FM with Gary, Lana, JMac, Sam, Bondy & Speedy unchanged on 9.7.

The Edge still leads the Cumes with 590,800 (down 39,600) from More FM (571,400) The Breeze (555,100) and Newstalk ZB (512,400).

Overall the Media Works combo of stations (Breeze, Edge, George FM, Magic Music & Talk including Radio Dunedin, Mai, More FM including More FM Rodney, Rock, The Sound) has an overall share of 52.4

The NZME Combo (Coast, Flava, Hokonui, Mix, Newstalk ZB, Radio Hauraki, Radio Sport, The Hits, ZM, BBC Auckland) has 37.6 nationally.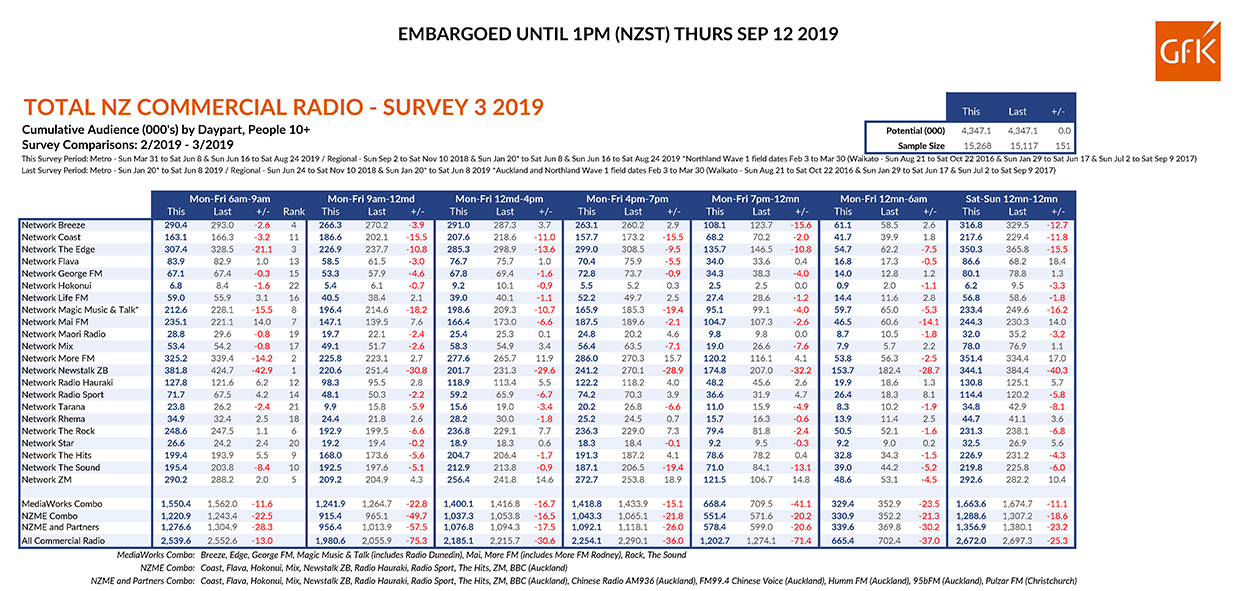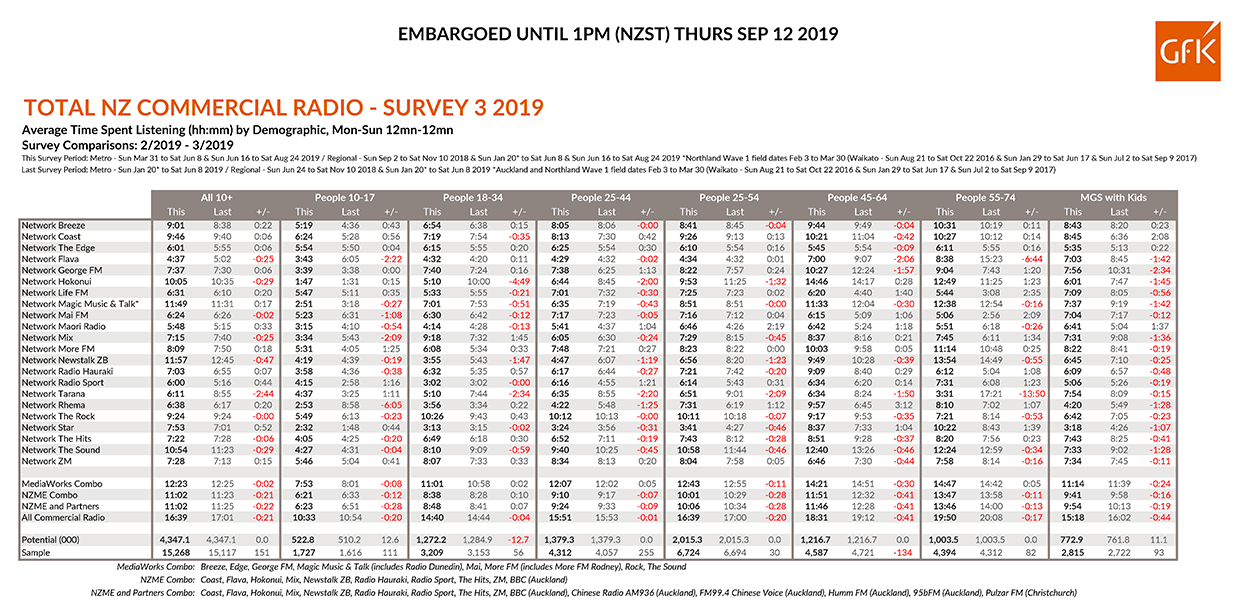 THE SPIN